Making time to check in with yourself sometimes seems impossible during the final push of the semester, but it's arguably the time when a self-check is most beneficial.
It doesn't have to be a long, dramatic sit-down in your bedroom that leads to tears. In fact, there are loads of apps that offer three- to five-minute meditations that should be easy to fit into your busy schedule.
Related: Prayer and meditation space opens in Langsam Library
Check out this list for our favorite ones. Disclaimer: Most meditation apps offer a free trial period, but many require payment to unlock the full meditation library.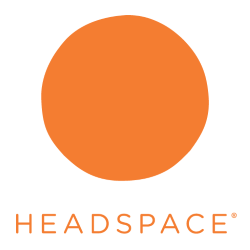 Headspace
This app's mission is "to improve the health and happiness of the world," according to its website. When you first open the app, it will ask you to describe what you aim to achieve from meditation. Are you trying to relieve stress, gain compassion or promote personal growth?
Then, the app will ask you whether you're familiar with meditating. From there, it will create a proper basics course to meet your needs.
The course is comprised of 10 guided meditations that will ease you into the process. You can choose between three-minute, five-minute and 10-minute sessions. For beginners, Headspace recommends starting with a three-minute session.
Once you complete the basics course, Headspace will invite you to continue your meditation journey by subscribing.
The app also offers an "Everyday Headspace" meditation session that updates daily, as well as "sleepcasts" — nighttime guided meditations with white noise to help you fall asleep. All 19 sleepcasts are free.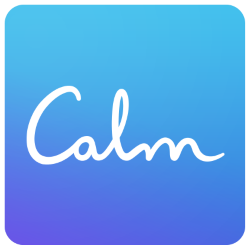 Calm
From the moment you open the app, it invites you to breathe, helping you to mentally prepare yourself for meditation. Calm offers several free seven-day mediation journeys, including "7 Days of Calm," "7 Days of Sleep," "7 Days of Managing Stress" and more.
"7 Days of Calm" begins by teaching the basics of mindfulness. From there, it explores topics to help you pay attention, develop greater patience and expand your awareness. Each meditation is 10 minutes long.
Calm also offers sleep stories and music, but you'll have to subscribe to Calm Premium if you want to take advantage of those features.
Calm is available in app stores for iOS and Android.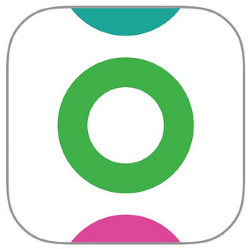 Meditation Studio
This app is comprised of various categories, including the usual meditation packages for stress, sleep and anxiety. However, Meditation Studio also has packages that cater to people in all walks of life — moms, entrepreneurs and even college students, just to name a few.
One of the mediations, "Taking Exams," is a six-minute breathing and visualization-focused session. If you're as stressed by finals week as I am, I highly recommend trying it out.
The meditations are led by more than 30 leading meditation experts. Like the other apps, a subscription is required to access the full meditation library. That said, there are many more free sessions than most other apps offer — roughly half of each package is comprised of free sessions.
Do you have an app that you use and love? Be sure to share it with us. Meditation comes down to personal experience and preference, and there are limitless options to meet your needs.