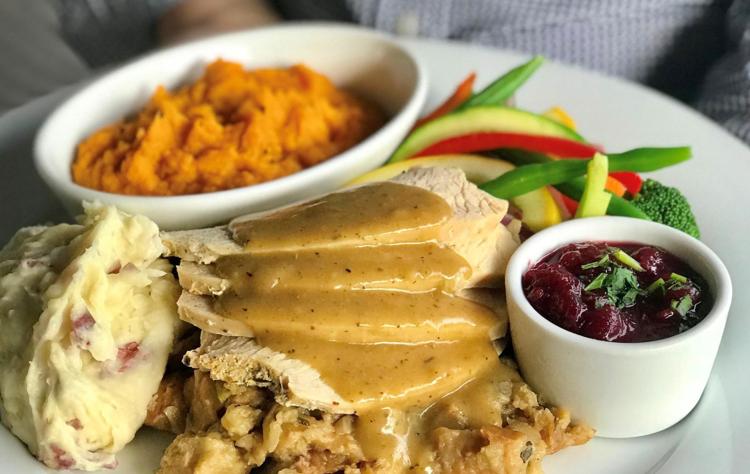 Frantically preparing for your very first Thanksgiving meal? Whether you are celebrating with your family or hosting your very own Friendsgiving, this guide will help you avoid that dreaded holiday frustration.
---
Start Prepping Early
The very worst part of Thanksgiving Day is the frantic, morning-of runaround in an attempt to cook seven dishes at once. The best way to quell the battle for oven space is to do as much prep work as possible beforehand. Things like gravy, turkey stock or turkey brine and cranberry sauce can be made up to two weeks before the big day. Baked goods like homemade rolls and that delicious pumpkin pie can be made one to three days before Thanksgiving. The night before can be used for true prep work, like dicing vegetables for stuffing, blanching green beans and parboiling potatoes. All of this prep work pays off in the form of a significantly less stressful Thanksgiving morning.
---
Trim Down the Menu
It may seem criminal to choose between your favorite Thanksgiving side dishes, but with the sheer amount of food on the average Thanksgiving table, it is about time some trims it down a little bit. Make the tough choices between sweet potatoes and mashed. Go sans dinner rolls in favor of a supper tasty stuffing. This Thanksgiving tactic will also help with the oven crowding right before your meal. Avoiding a plethora of casseroles and baked dishes while keeping your oven clear, and things like baked green bean casserole can be substituted for crispy sautéed green beans for a lighter, fresher take. 
---
Skip the Whole Turkey
This may seem controversial or downright treasonous, but roasting a whole turkey may not be the best way to go about a delicious Thanksgiving bird. If you are having a smaller Thanksgiving meal, try roasting only a turkey breast for an even cooking time and an easier prep method. Or, if you are preparing Thanksgiving for a crowd, break your turkey down into pieces, namely separating the light meat from the dark, so that you can remove the pieces as they finish cooking so the light meat does not dry out. This tip does eliminate that beautiful whole turkey centerpiece, but by arranging your turkey pieces on a serving tray with bundles of fresh herbs, you can still achieve a gorgeous center dish while avoiding that dreaded dry turkey.
---
Store Bought vs. Homemade
Thanksgiving is definitely the holiday to flex your cooking and baking skills, but not every item on your dinner table has to be homemade. Certain items are often considered best left in their simplest, most purchasable form. Canned cranberry sauce is an undeniable delight, and while a sauce made from fresh or frozen cranberries can add a certain spark to your home cooked meal, the stuff from the can is just as good. If you choose to include rolls in your Thanksgiving dinner, we suggest buying some fresh ones from your local bakery. This way, you skip the extra work of making bread yourself, you get a better product developed and baked by a professional, and you get the satisfaction of supporting a local business during the holidays.
---
Make a List and a Timeline
Keep yourself in check by making a list of things that need to be done before and after guests arrive. There is nothing worse than getting ready to serve your beautiful roasted turkey and realizing you've forgotten to bake the stuffing. Make a list of things to cook, things to buy, and things to do around the house so Thanksgiving goes smoothly. Make sure to budget plenty of family time after your guests arrive, because spending time with the ones you love is what Thanksgiving is all about.