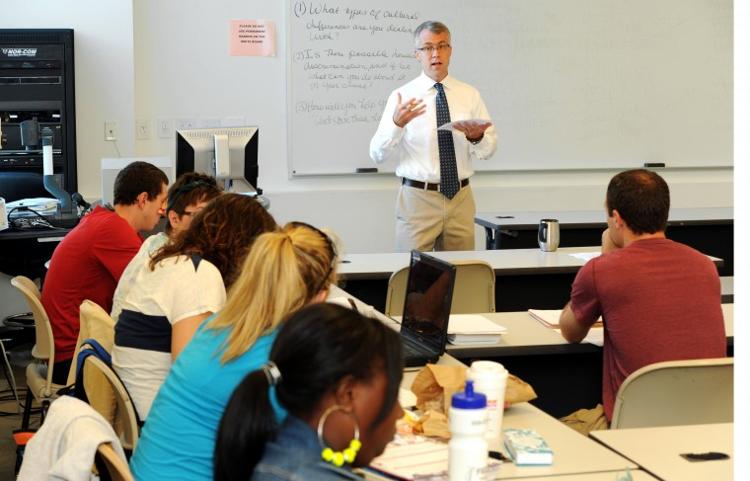 General education required classes may not be your favorite classes, but they don't have to be boring or mind numbing. UC offers many interesting classes to fill breadth of knowledge (BOK) requirements, but here's a condensed list of some of our favorites so you don't have to weed through Catalyst to find them. 
Matt Huffmon | Managing Editor: The Age of Dinosaurs (GEOL 1008)
It was a wacky class that I was somewhat forced into in order to fulfill an elective and it ended up being extremely informative. It talked about the way the media has portrayed the existence of dinosaurs, specifically through Jurassic Park. The class doesn't exactly make you love dinosaurs, but it made you appreciate the finding of fossils, and it was overall a good time.  
Mitchell Parton | Multimedia Director: The Internet and Everyday Life (COMM 2089)
It makes you think about the internet in different ways. At the end of the class it makes you feel very grateful for all the technology that we have now, and how much our society has grown. It also makes you think about how new technology influences the way we go about our lives.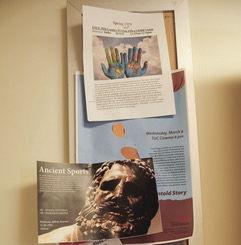 Noelle Zielinski | Editor-in-Chief: Introduction to Creative Nonfiction (ENGL 2013)
It was more like a workshop class, so I definitely became more comfortable with people reading my work. I got to genuinely express my creative self. You get to write two essays about whatever you want, both personal narratives about events in your life. It was a truly collaborative experience. 
Anne Simendinger | Life & Arts Editor: Theatre History for Non-Majors (DRPF 2054)
This class made my theater nerd heart so unbelievably happy. You start the class in the earliest years of theater and end around the Shakespearian times. The early years can seem archaic and boring, but the professor was so passionate about the subject and made every era so interesting with clips of shows produced at the time, and how it relates to modern theater. It was mandatory that you attended a show and wrote a critique, hopefully tying some element of the show to what was being learned in class.  
It was awesome to have an experience component to discuss during class. I remember every hour passing too quickly, and genuinely being sad when the class ended for the semester. 
Brittany Fletcher | Lead Designer: Sex and Death (PHIL 1089) 
This class was wild. The first half of the semester covered topics under "sex." My favorite week discussed fetishes and how certain fetishes fall under psychological imbalances, such as pedophilia. I chose to discuss fetishes for the midterm paper, and I took a devil's advocate stance by saying pedophilia was more of a "sexual preference" than a fetish. (I don't fully believe this, but I wanted something interesting to write about.) The second half of the semester covered "death." The week I liked the most talked about allotment of resources during a crisis. For example, in an essay I chose to talk about this, and I weighed the pros and cons of allotting resources to the young and/or healthy versus the older/weak/unhealthy.