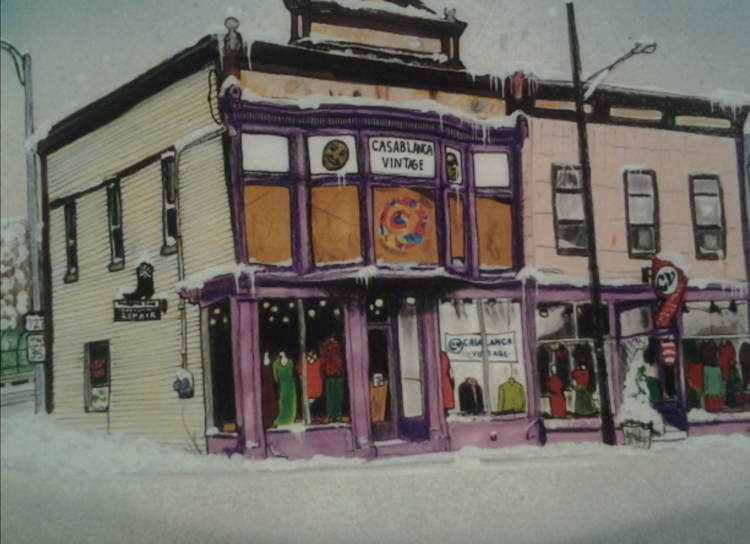 Looking to expand your wardrobe on a budget?
Desperate for unique, vintage decor? On the hunt for your own, one-of-a-kind piece of the '50s? Whatever you are looking for, one of Cincinnati's many vintage and consignment shops has you covered.
---
Casablanca Vintage
3944 Spring Grove Ave., Northside
Casablanca Vintage is a tried and true, classic vintage shop perfect for the everyday vintage treasure hunter. The racks of this Northside store are filled to the brim with unique, wearable finds. Prices at Casablanca Vintage range from a major steal to a major splurge, so everyone can get exactly what they didn't know they were looking for at their preferred price. The store also contains Awesome Time Shoe and Leather Repair, one of the only remaining shoe repair stores in the Cincinnati area. Casablanca vintage is sure to intrigue the most reserved and the most outlandish of vintage collectors with its distinguished, old-time charm. 
---
Talk of the Town
9111 Reading Road, Reading
Talk of the Town vintage shop is exactly that, something to talk about. This eclectic store carries vintage costumes from every era, ranging from classic '80s clowns to 1920s pin-up dresses and ornate masquerade masks. While Talk of the Town does have a more traditional vintage boutique section, the real finds are its fabulous costume sections. Here you can find unique costume jewelry, decade pieces to satisfy your inner disco queen, and even raunchy costumes sure to shock and entertain.
---
NVISION
4577 Hamilton Ave., Northside
Designer junkie? NVISION is the best Cincinnati retailer for used and vintage designer clothes and accessories. This Northside shop carries a variety of women's clothing, both men and women's shoes, and an array of vintage, designer accessories. NVISION also specializes in unique, vintage home furnishings. Looking for some cool art for your new apartment? NVISION has an entire gallery of vintage painting, prints and photographs. The shop also carries collectible vintage board games and toys. Stop by Hamilton Avenue for your pick of this undeniably interesting vintage store.
---
Pixel Base Alpha Warehouse
2100 W 8th Street, Downtown 
Pixel Base Alpha Warehouse is the very definition of unique. Appointments are required in order to peruse the many hidden treasures in this downtown warehouse. This massive vintage goldmine boasts 10,000 square feet of handpicked vintage from all over the United States, collected and curated over the past 30 years. The store is globally known and supplies people all over the world. In addition, this awesome vintage supplier has done costuming for feature films here in Cincinnati and in Los Angeles. Pixel 19 is worth the extra effort of making an appointment, and anyone is sure to find something special among the shelves.