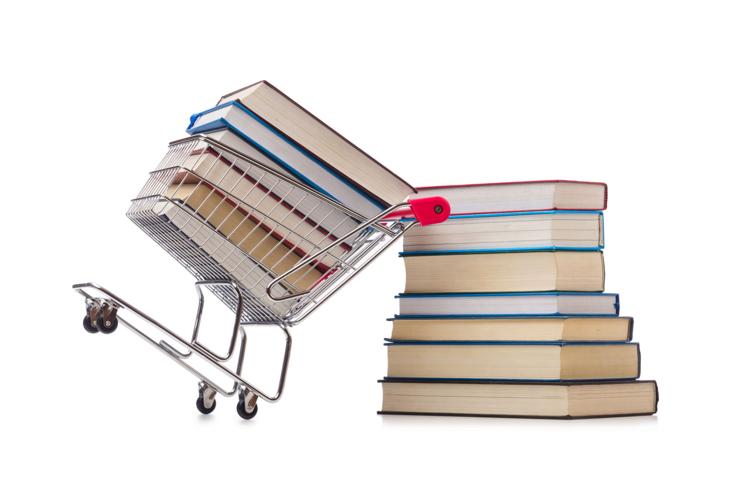 Textbooks are one of the biggest nuisances in college. You pay loads of money for a book that you will not use for longer than a semester, and even then, you may only crack it open a handful of times.
For many classes, they are unavoidable if you want to pass. While the bookstore is convenient because of its proximity, the prices there are often higher than other textbook renting alternatives.
Check out these websites for some affordable renting options:
Amazon
Where would this generation be without Amazon? It has everything from Cheez-Its to flat-screen TVs — and we can get it all without ever leaving our beds.
It's no surprise the massive online store has great deals on textbooks as well. You can find textbooks by searching the name, author or ISBN number. To make sure you get the exact right copy, use the ISBN number.
From there, you'll be directed to many choices that vary in price. Amazon offers new, used, rental and digital options for most of its textbooks. If you rent a book, all you have to do is send the book back to Amazon, like you would with any return, by the due date.
In addition to renting, if you have textbooks you're dying to get rid of, you can trade them into Amazon for a gift card of up to 80% of their value.
Chegg
Chegg is an extremely popular textbook rental site for college students.
Like Amazon, find the textbook by searching the name, author or ISBN number, then you'll see the purchasing options. You have the option to purchase or rent, both at a discounted price.
Each order comes with free shipping on rental returns, a 21-day refund guarantee and a four-week free trial of Chegg Study, which offers step-by-step textbook solutions and homework help with experts within 30 minutes.
Free two-day shipping or standard shipping comes with orders totaling more than $35.
Vital Source
Tired of carrying all the textbooks in your backpack? Vital Source is a strictly digital rental website.
You can find the textbook in the same way as the other two sites, by looking up the title, author or ISBN number.
You have the choice to rent for an extended time, or buy the book outright depending on the title. The perks of Vital Source's e-textbook include offline reading, audiobook features and built-in study tools such as highlighters, note taking and more.