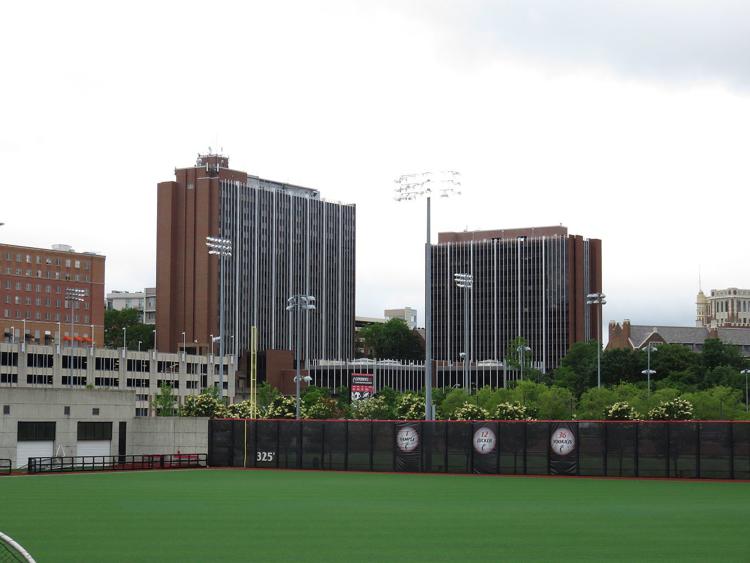 From finding correctly-sized sheets to picking out the perfect shower caddy, packing and moving to college can be a bit overwhelming and confusing. What do you bring from home? What shouldn't make the cut? How many things should be bought during move in? We're here to give you a helping hand as you pack your bags.
Electric Kettle
Making ramen, microwavable mac and cheese or tea will be so much easier if you have an electric kettle. Rather than making a trip to the bathroom or kitchenette every time you want to make food, you can fill up an electric kettle to its maximum fill level and it'll be good for a few meals or drinks.
Clip Fan
Air conditioning in the dorms has a tendency to be unreliable, so any additional air support that you can find is a smart move. You can clip the fan to your bed post and it can provide a nice breeze while you study, sleep or more importantly — watch Netflix without sweating. 
Shower Shoes
Don't be the gross person to get athlete's foot from not wearing some kind of foot protection in the community showers. Any kind of waterproof shoe will do; such as slides or flip flops — even crocs would work. Water shoes with plush padding are not recommended since the water will be trapped in the padding — they'll smell bad and could grow bacteria which isn't much better than athlete's foot. If you buy anything from this list, please buy some shower shoes. 
Command hooks/strips
You have to hang the obligatory fairy lights and nostalgic photos of friends and family back home with something, so that's when command hooks and strips save the day. These are perfect because if you use them correctly, they won't leave a mark on the walls when you move out or decide to redecorate mid semester as a procrastination strategy. You can find them in multiple sizes and shapes. The larger command hooks are the best way to hang coats and towels to make room for other clothes in your closet. 
Extra-long phone charging cords and power strips
If you are in a junior loft or high loft, it will be impossible to get your phone to reach your bed with a standard phone cord. An extra-long cord will make it possible to feed your technology addiction. Speaking of making sure all your technology can get to where it needs to go, you're also going to need more outlets than you will have access to. Make sure to grab some power strips to electrify your new space.
Grammarly subscription 
This will be your lifesaver in college. Grammarly, a web browser extension, will proofread everything you write, whether it's a sentence fragment, an unnecessary comma or even an extra space. Basic corrections are free, but to get sentence reconstruction and more critical editing, a subscription is necessary. Worried about the price? Several sites offer discount codes for a subscription, so save some money while you save your grades.