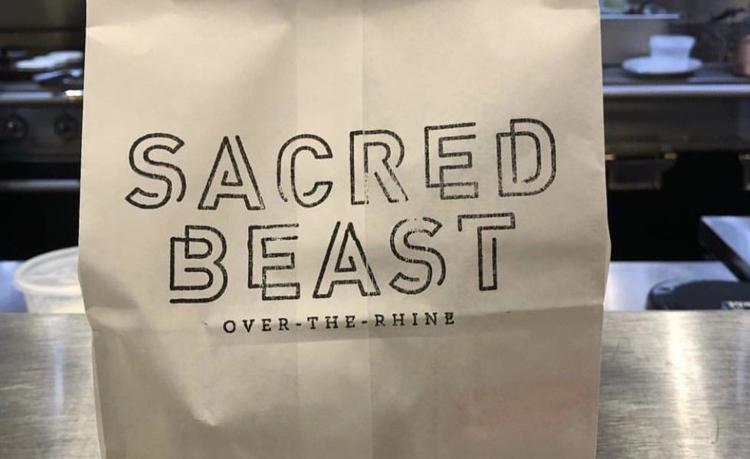 Whether you're dying for something fried, craving late-night Mexican or trying to fake your way through a home cooked meal, delivery is the way to go. Apps such as PostMates, UberEats and DoorDash have campus covered.
---
Best Health Food
Conscious Kitchen (UberEats)
A health food hot spot up on Short Vine, Conscious Kitchen features a menu full of delicious salads and sandwiches. With a fusion of culinary styles, Conscious Kitchen has a mission to bring good food and education to the Cincinnati community. Order from them to feel good about your food choices and where your money is going. Try the Bella Burger, made of portabella mushrooms and mozzarella cheese, and don't forget to splurge on a slice of carrot pie — it's worth it.
---
Best Burgers
Sacred Beast Diner (DoorDash)
Craving a classic cheeseburger? Try Sacred Beast Diner, a delicious burger spot that offers all-day breakfast and creative sides on top of their classic burger menu. DoorDash currently delivers Sacred Beast for free, so be sure to order up a tasty double cheeseburger on a home-baked bun before this offer times out. Don't forget to add an order of tater tots to your order. Far from your usual tots, these crispy fried cubes of potato are full of tasty herbs and served with a spicy kimchi ketchup.
---
Best Mexican
Los Potrillos (DoorDash)
A favorite located just a few blocks from campus, this mom and pop Mexican joint is a delicious addition to your delivery choices. Order up some hot enchiladas when it's too cold and snowy to walk to the place yourself. This place is a classic Mexican joint with delicious food and, of course, free chips and salsa. Try the Pollo Toluca, a tasty chicken dish topped with chorizo, pineapple and smooth queso.
---
Best Asian
Dragon City (PostMates)
Looking to get your money's worth? Try Dragon City, a classic city Chinese restaurant with a massive and affordable menu. Try their fried shrimp toast, which is significantly more appetizing than it sounds. This is the place to order from if you're trying to serve a crowd on a budget. They offer party platters of Crab Rangoon at $11.95 for 24 pieces. Egg drop soup comes in at only $1.25, and classic chicken fried rice will only run you $3.25 — this place is perfect for students on a budget.
---
Best Vegetarian
Rooted Juicery and Kitchen (PostMates)
If you often find yourself browsing the aisles at Whole Foods wanting to gobble up the entire store, you'll be sure to find your fix at Rooted Juicery and Kitchen. Its menu is filled with tasty vegetarian options that will please even the most dedicated meat lovers. Hop on PostMates and tap your way to a tasty vitality shot, such as the Flu Shot, when you're feeling under the weather. The Buddha bowl comes highly recommended, full of hearty ingredients like sweet potato, chickpeas, avocado and quinoa to fill you up all day long.