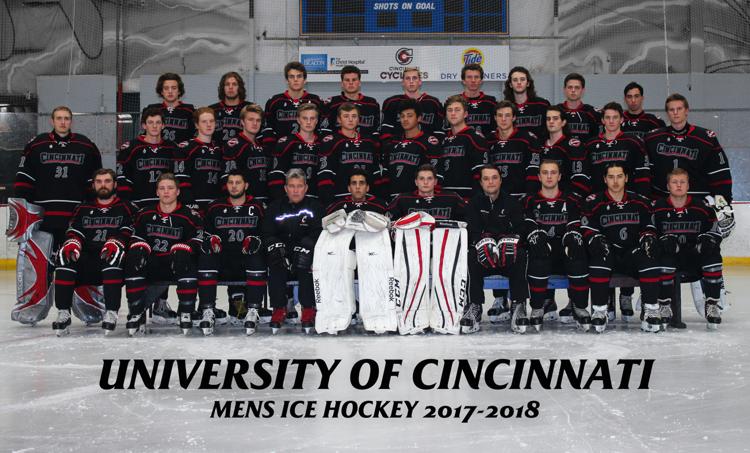 The University of Cincinnati has over 50 club-sport organizations that students can get involved in. Some clubs can be competitive like the Hockey Club, that compete for a national title last year. For those who are only interested in the leisure of playing, there are plenty of club sports students can get involved in that don't require a try out and welcome all skill levels.
Below are five popular club sports that all students are welcome to join without a tryout:
Table Tennis Club
Table Tennis Club is a place where all are welcome to test themselves against the best UC has to offer. Students may think they are talented in ping pong, but this club is competitive.
No tryout is needed to join, but there is a semester charge of $15. All players are able to play as much as they please and are required to participate in the semester tournament in Columbus according to President Neil Augustine. 
The club meets three days a week at the Campus Recreation Center: Mondays from 8:30 p.m. to 10:30 p.m., Friday from 6 p.m. to 8:45 p.m., Saturday from 4 p.m. to 6 p.m. 
---
Running Club
Cincinnati is a runner's paradise. Whether it's local running groups such as The Roebling Runners or huge events like The Flying Pig Marathon, running is in the DNA of Cincinnatians. 
The UC running club runs against other collegiate teams throughout the school year, but there is no pressure to compete. No matter if you were a track star in high school or just wanting to get a little more exercise, all are welcome to join.
The running club meets Monday through Friday at 5:15 p.m. on the east side of the running track of Gettler Stadium near the flagpole.
---
Boxing Club
There aren't many activities that keep you in shape better than boxing.
Members begin meeting in September for conditioning and continue through November due to competitions. 
There is no requirement on the amount of practices members must attend but it's recommended to attend practice at least once a week.
For more information contact Club President Tyler Rutz.
---
League of Legends
The popularity of e-sports has exploded recently with games like Fortnite, Rocket League and League of Legends. 
Get in on the fantasy action where players compete by destroying their opponents' towers and bases in this popular multiplayer online battle arena. 
The League of Legends club welcomes players of all skill levels and participates in competitions against other universities. 
To get involved, contact Mika Kumar or check out their Facebook page for updates. The club meets at Braunstein Hall 300 on Mondays at 7 p.m.
For more information on these clubs or any of the 50 plus clubs UC has to offer check out their CampusLink or Facebook Pages.