Best bar: Murphy's Pub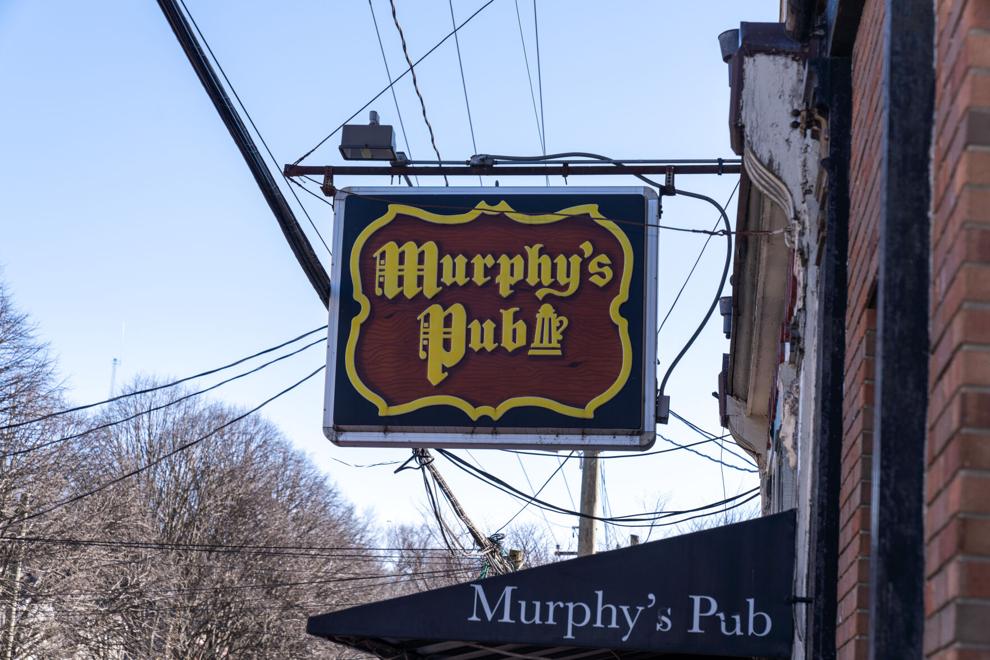 Murphy's Pub, located at 2329 W. Clifton Ave., combines the cozy atmosphere of an Irish pub with the liveliness of a college bar, making it a favorite hangout spot for locals and students alike. 
This classic hole-in-the-wall has a great selection of reasonably priced pub fare and drinks, including popular picks such as fish and chips, and a wide variety of beers and spirits. In addition to their menu, Murphy's has live music, karaoke, games and trivia nights, giving customers endless ways to stay entertained. The outdoor patio is always a crowd-pleaser during the warmer months, perfect for enjoying the Cincinnati weather or unwinding with friends. 
Open 365 days a year until 2:30 a.m., this personality-packed dive bar is a reliable destination for a good time at the University of Cincinnati. 
Best boba: Owl Tea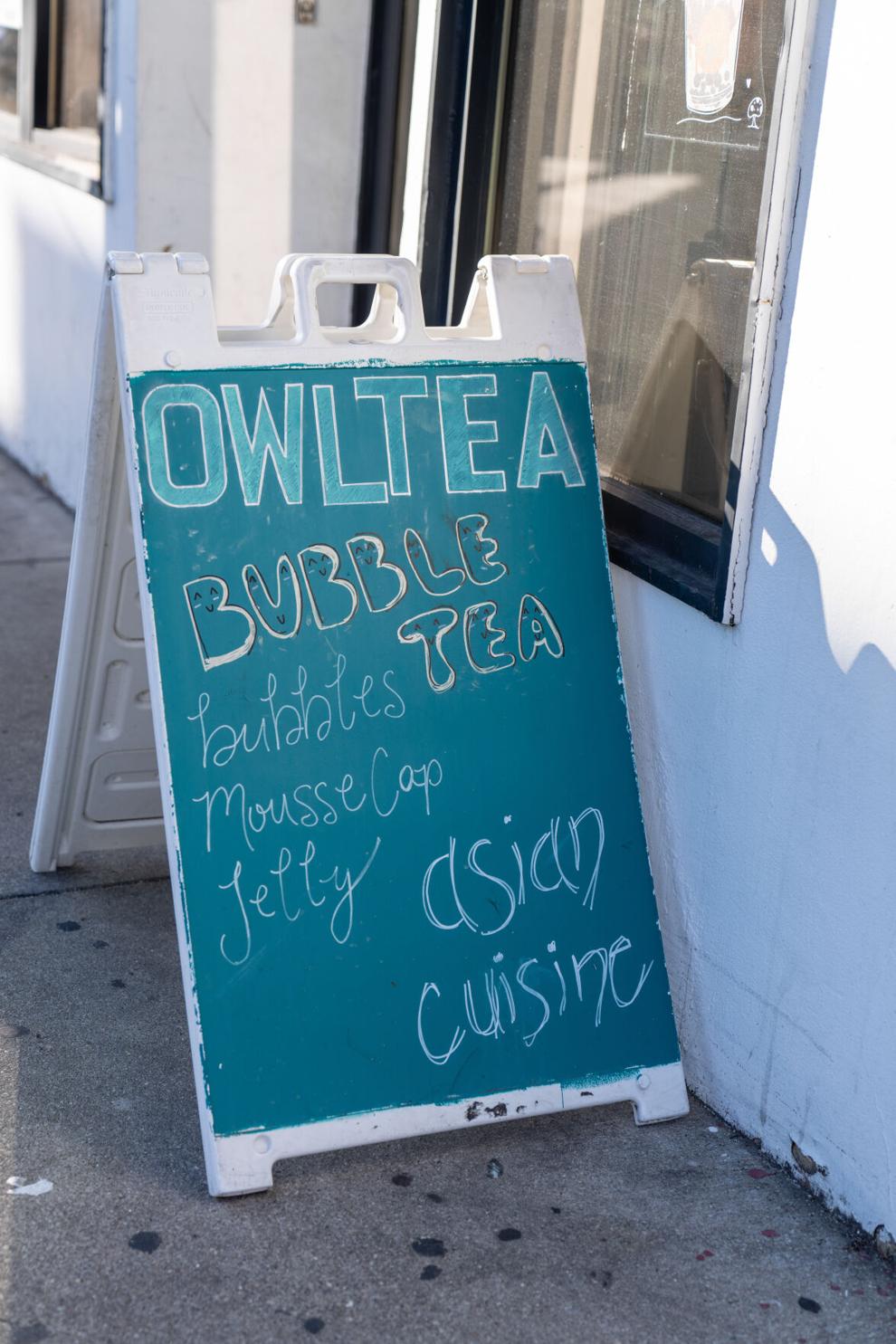 Located in the strip of restaurants on W. McMillan St., just across from the University of Cincinnati's main campus, Owl Tea has been voted the favorite place for students to stop for boba.  
Owl Tea's menu features a wide range of drink options, including milk boba and boba teas, as well as mousses, fruit teas, juices and smoothies – and all in a variety of tasty flavors. Their most popular beverages include their sweet and nutty Taro Milk Tea, their sweet and delicious Brown Sugar Tea and their spiced Thai Milk Tea. Their menu also features a small assortment of Asian cuisine including rice, tempura and mochi, in case you're also craving a tasty snack. 
Open from 11 a.m. to 8:30 p.m. on Tuesday through Sunday, Owl Tea is a convenient place for students to stop in and grab something refreshing on the way to or from classes. 
Best breakfast: Hangover Easy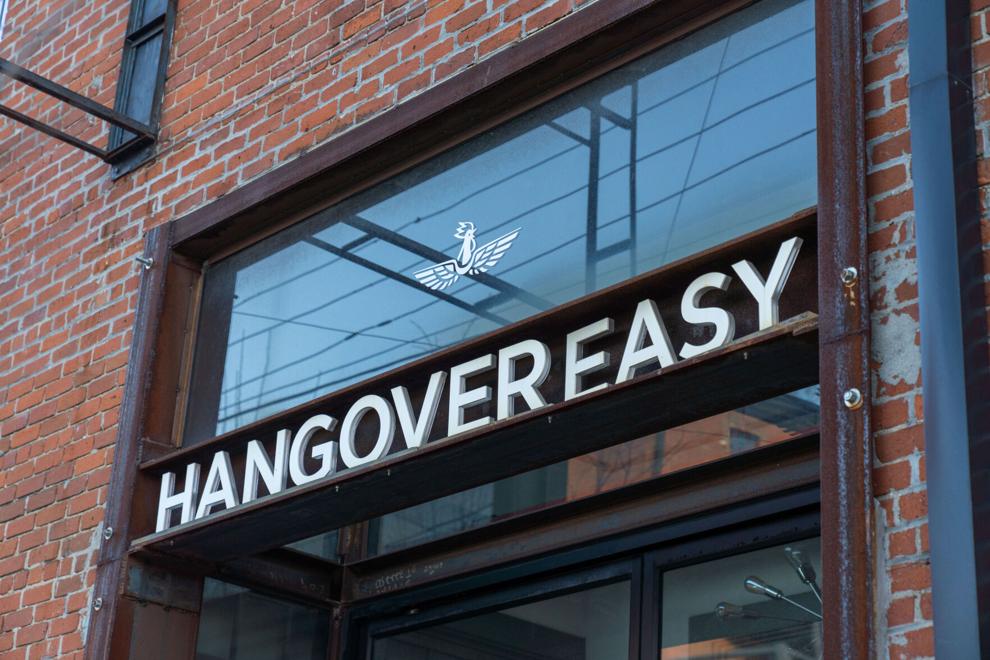 Hangover Easy has claimed the title of "best breakfast" for seven years running, and this year is no different. The University of Cincinnati's love for this breakfast joint has outlasted a global pandemic and has reigned supreme longer than the last two U.S. presidents. 
The restaurant, located at 13 W. Charlton St., has been serving up egg-celent food and beverages since opening its Corryville location in 2014. Among locals, Hangover Easy is known as the place to be if you're craving any type of brunch food, serving everything from pancakes, omelets, biscuits and gravy to sandwiches and cocktails. Its delightful cuisine and quaint exterior make Hangover Easy widely recognizable as the perfect way to spend the morning after a night out. 
Best coffee: The 86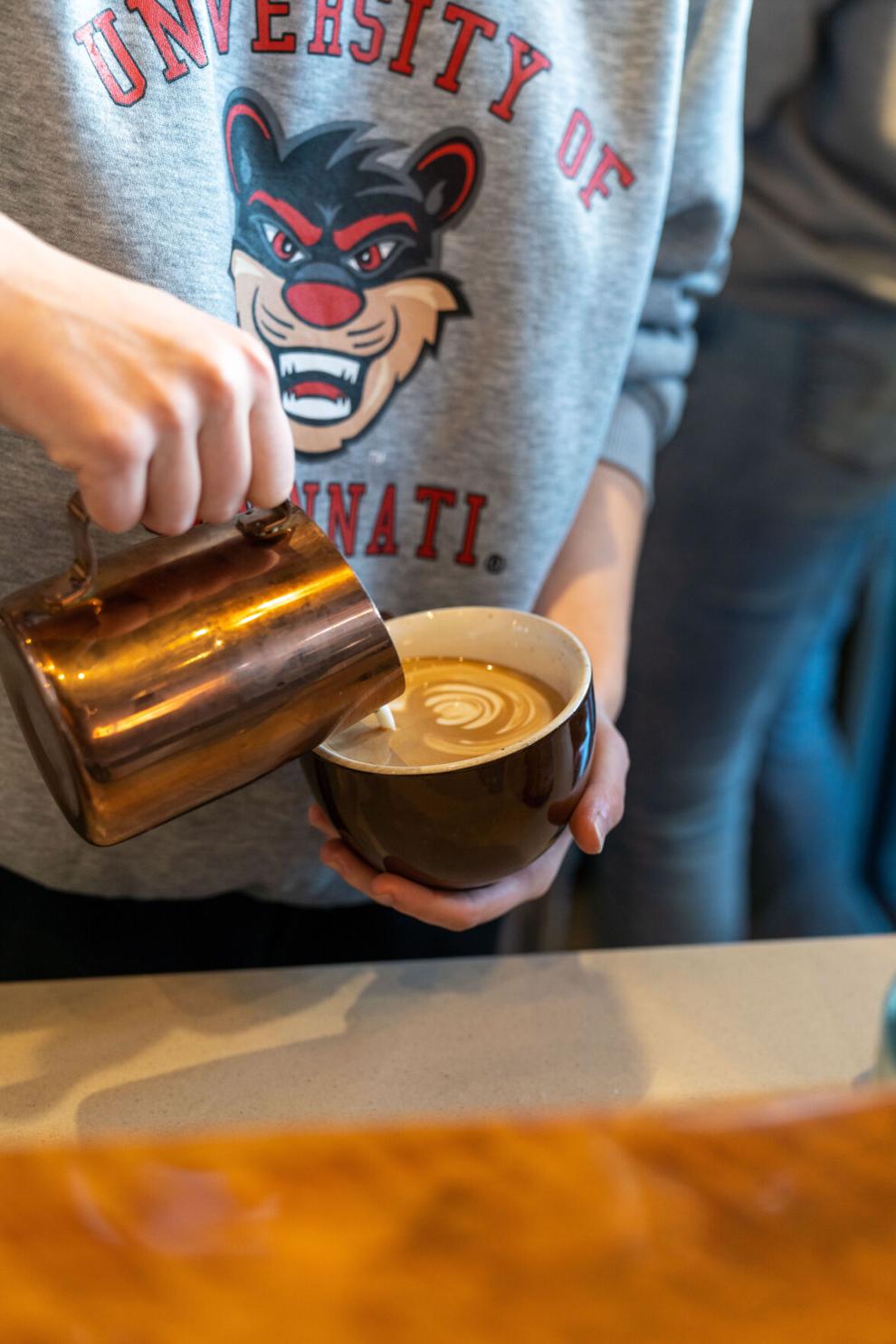 Perched at the corner of 2900 Jefferson Ave., The 86 opened its doors in 2018, and has served University of Cincinnati (UC) students ever since. More than a coffee bar, The 86 embodies everything a coffeehouse should be, with bookshelves, art and board games to be found on both floors. 
The cozy atmosphere is matched by their menu, with an assortment of food and drinks to keep you warm while cramming for that final exam. Though coffee may be their specialty, they also serve hot chocolate, smoothies and tea – all of which can be paired with their delicious bagels and cookies. 
Besides being a resource for students, The 86 also benefits the community, uplifting local artists and sponsoring charity events. Whether you're on a date, studying or hanging out with friends, The 86 is a place you'll want to visit again and again. 
Best college: The College of Arts & Sciences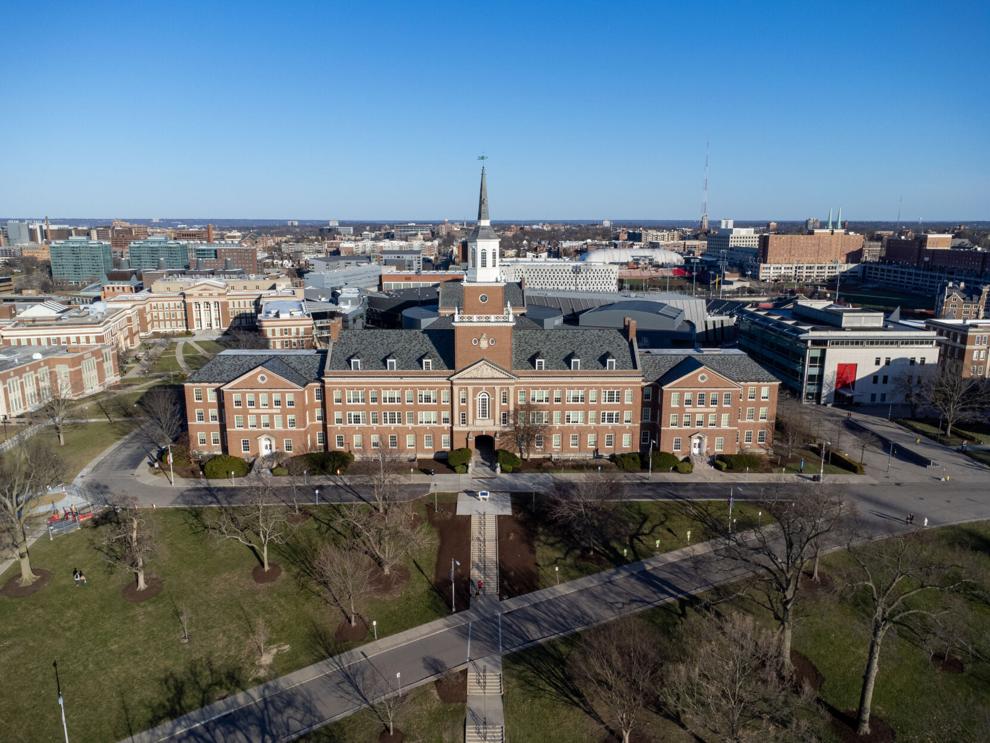 The College of Arts & Sciences (A&S) is the University of Cincinnati's (UC) largest and most diverse department, offering almost 8,500 undergraduate and graduate student programs ranging from biochemistry and neuroscience to English and Africana studies. 
In recent years, A&S has been the center of controversy over its former namesake, Charles McMicken – a slave owner who donated land and money to the university "for the education of white boys and girls." 
In 2019, UC detached McMicken's name from A&S – but not its building, McMicken Hall – one of the main campus' most iconic. That was until June 2022, when UC cut all ties with the McMicken name. 
Yet through it all, A&S continued onward. "The professors are immensely passionate in what they teach, and their passion is as contagious as it is beneficial to students in their classes," said Danny Rader, an English alumni and McKibbin Memorial Prize winner. 
Best dining hall: On the Green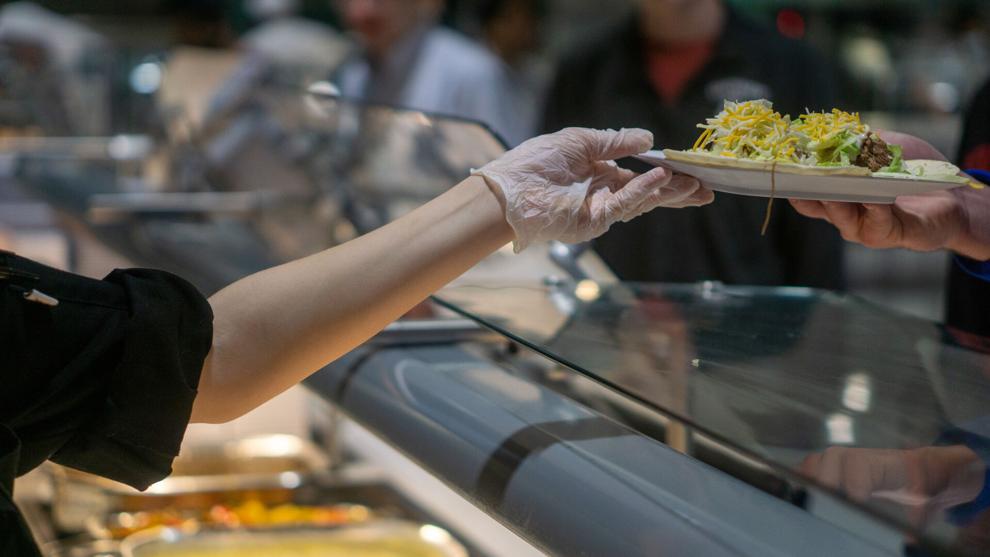 One of the newer dining centers on campus, On the Green (OTF) has been deemed the best dining hall at the University of Cincinnati (UC). Located underneath Marian Spencer Hall, OTG is open from 10:30 a.m. to 8 p.m. Monday through Friday, and welcomes students in with large, open space and bright lights. 
OTG offers so many selections of food, you'll never know which one to choose – delis, soups, pizza as well as options for flexitarian, vegetarian and gluten-free students. One of the reasons OTG is a student favorite is because it is inclusive to all food items and will always have something for everyone, even if they don't know it. 
OTG's staff stands for their consideration for student preferences and have many connections with different companies to bring even more choices to their dining hall, including partnering with Zen Wok to take over their stir fry station. Whether you're getting a salad, tasty sweets from the bakery or just doing a 'stop and grab,' you'll always have something delicious offered to you at OTG. 
Best dorm: Calhoun Hall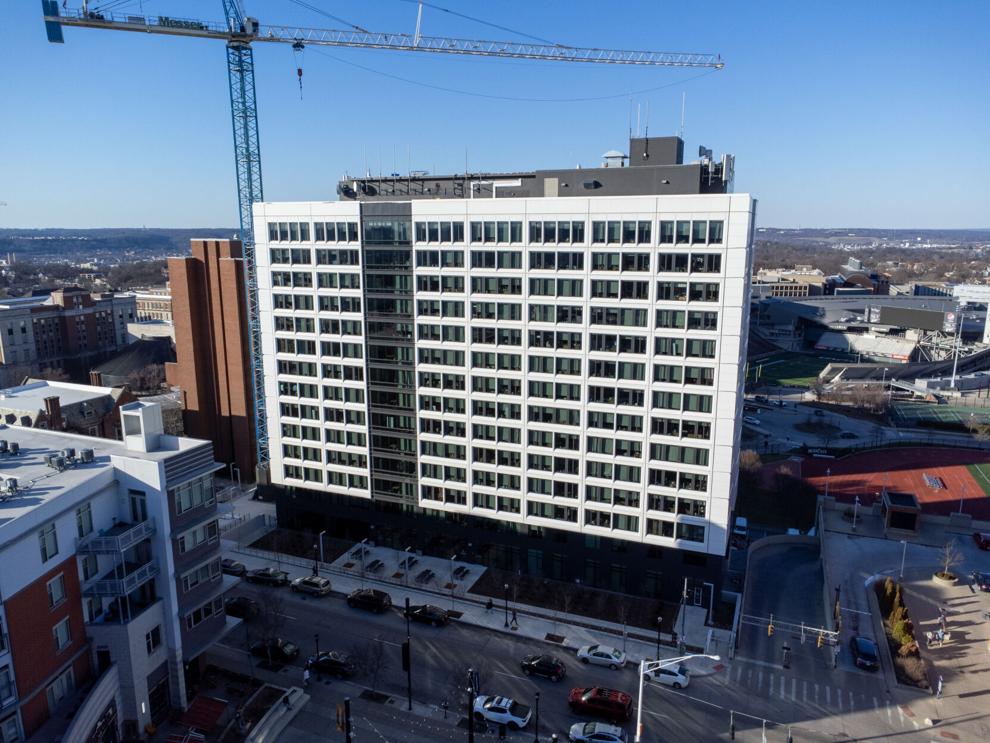 After the recent remodeling of Calhoun Hall, students were able to move in at the start of the spring semester in January after returning from winter break. It's clear that the newly renovated, traditional-style dorm is now a top pick for the best student-living experience. 
Calhoun Hall now features classroom spaces, common spaces, larger hallways and outdoor gathering spaces, and touts the largest number of common spaces out of any other dorm on the University of Cincinnati's campus. These elements have combined to create the best and most appealing dorm on campus for students. 
Best female athlete: Abby Walker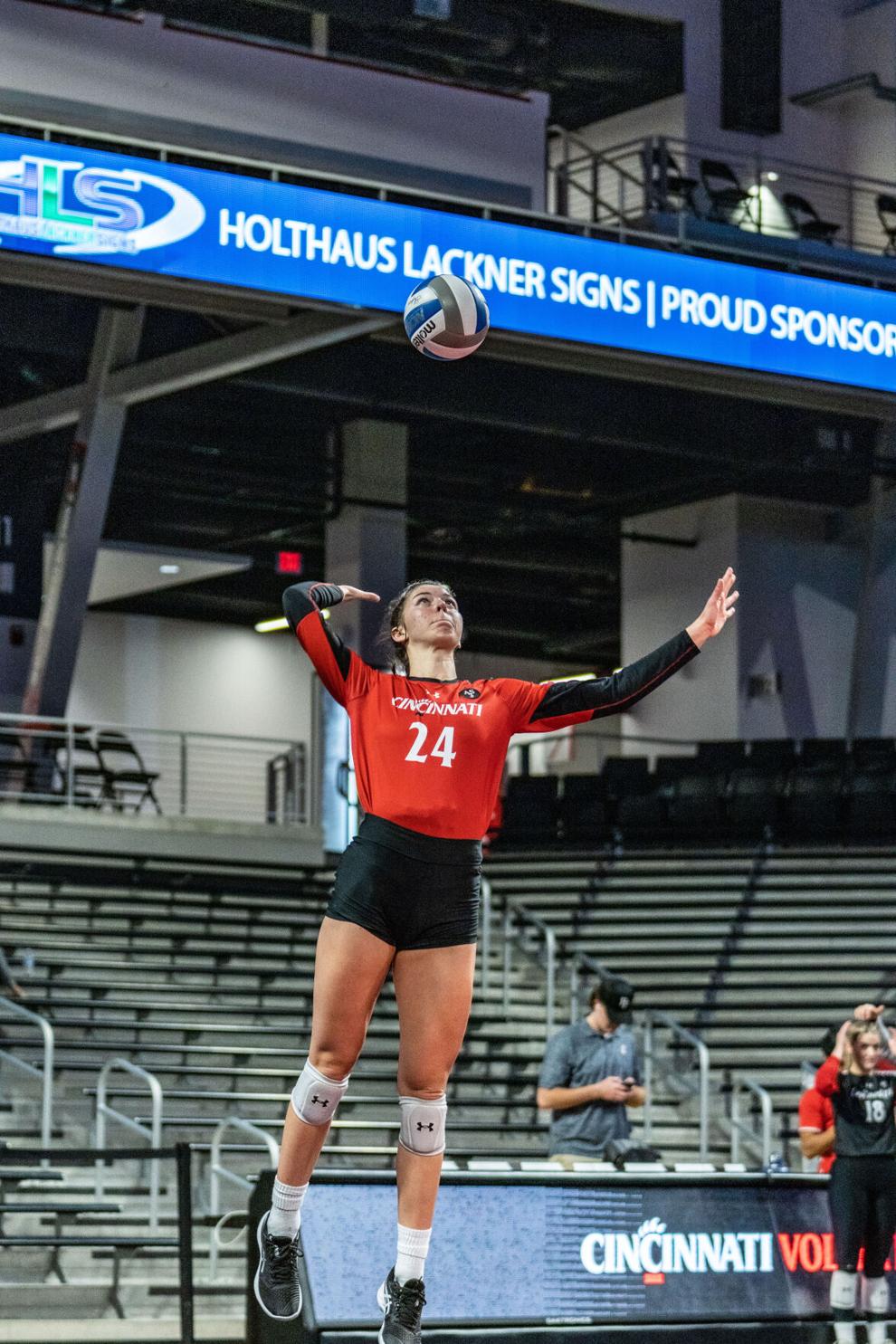 Abby Walker, the junior middle blocker and opposite hitter for the University of Cincinnati volleyball team, made many personal records in the 2022 season. She started for the Bearcats in all 112 sets across 30 games and received Second Team All-American Athletic Conference (AAC) honors after recording 281 kills and a team-high .310 hitting percentage. 
The Zanesville, Ohio, native set career-highs last season, including 23 kills against the University of Pittsburgh and eight blocks against the University of Dayton and East Carolina University. Walker posted double-digit kills in 12 matches and recorded five-plus blocks in six matches. In 2021, Walker became the second UC player to be named the AAC's Freshman of the Year. 
Best Indian food: Adeep India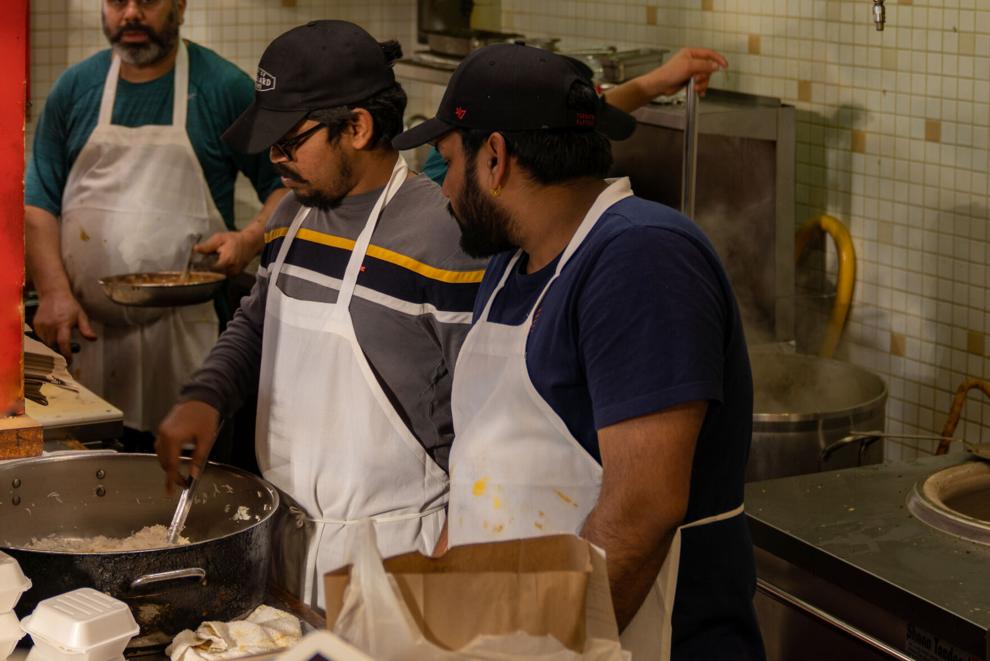 Adeep India is the reigning champ of Indian cuisine around the University of Cincinnati (UC), having earned the Best of UC award multiple times in years past. The restaurant is a hot spot for students and locals looking to indulge in traditional Indian dishes with a bold and flavorful twist. 
The menu at Adeep includes a range of classic Indian dishes, such as Lamb Sabji, Paneer Tikka and Goat Biryani. Each dish is prepared with care and features aromatic spices that bring out the true essence of India's cuisine. The The restaurant is known for its generous portions, making it a good choice for sharing with friends. 
Located on W. McMillan St., Adeep India is open from 11 a.m. to 10 p.m. on Monday through Saturday, and 11 a.m. to 9 p.m. on Sundays. 
Best intramural sport: Volleyball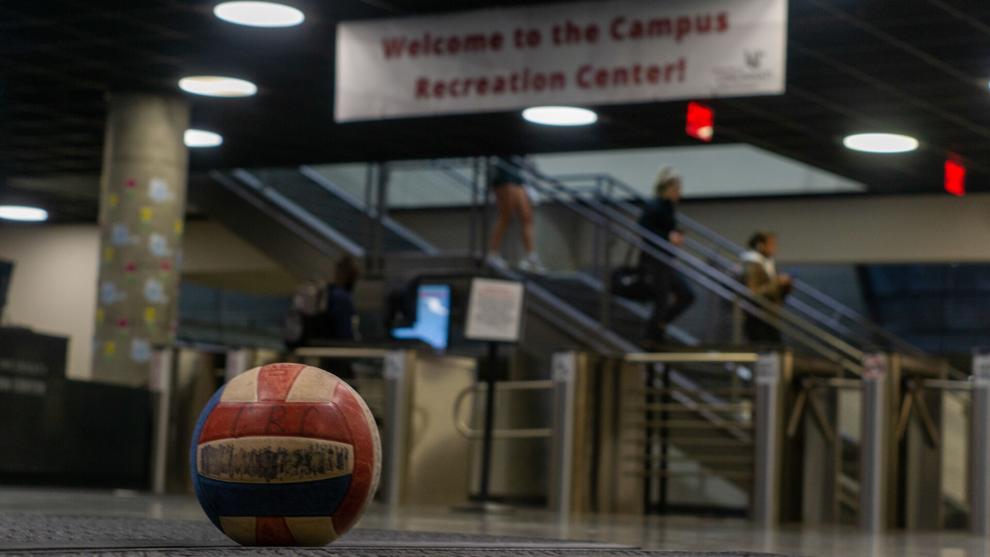 The University of Cincinnati intramural sports calendar offers students the chance to join a six vs. six volleyball league in the fall semester, and a four vs. four league in the spring. The intramural team offers students a fun way to exercise, provides social opportunities and the chance to compete in a fun and safe environment. 
Intramural sports are open to any students, faculty or staff with membership at the Campus Recreation Center, and teams play in at least four regular-season games against one another with the opportunity to qualify for playoffs. 
Best male athlete: Ivan Pace Jr.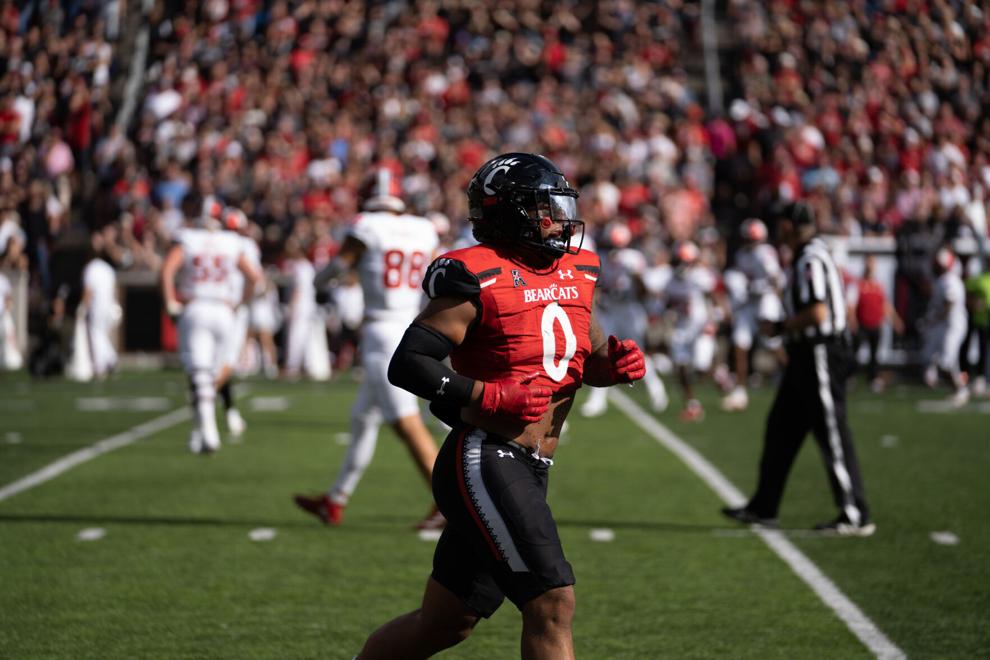 Ivan Pace Jr. Has been on fire in the football world since joining the Bearcats from Miami (Ohio) University, collecting accolade after accolade in his first, and last, year in Clifton. 
Pace was a finalist for the Chuck Bednarik Award, an honor given to NCAA's best defender, along with being a finalist for the Butkus Award, an honor given to the best linebacker in the country. Pace was also a unanimous First Team All-American, American Athletic Conference (AAC) Defensive Player of the Year, a member of the All-AAC First Team and participated in the Senior Bowl. 
Next up for Pace seems to be the NFL, as the nationally recognized linebacker has continued to make a name for himself this offseason. Pro Football Network projects Pace as a third-round pick in the 2023 NFL Draft, but Pace's stock is likely to rise as the NFL Combine approaches. With intangibles and motor through the roof and field awareness on another level, Bearcat fans can look forward to watching Ivan Pace Jr. on Sundays for a long time to come. 
Best Mexican food: Drunken Tacos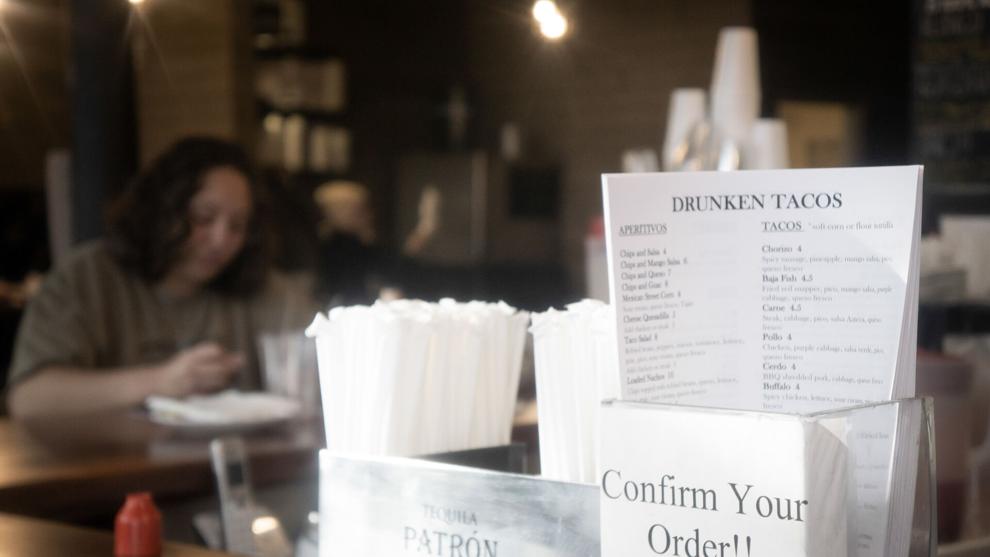 Drunken Tacos has persisted as a fan favorite in Best of UC, once again earning its seat on the best Mexico food throne in 2023. Its modern, student-oriented design, alongside a variety of appetizing dishes and margaritas, make it a go-to restaurant for locals looking for a late-night refresher. 
Offerings include genre classics like chips and salsa, on top of favorites like the bulgogi burrito, chorizo taco and taquitos. Students and community members alike can come to see what this local classic has to offer at 200 W. McMillan St. from 11:30 a.m. to 11:30 p.m. on Monday through Thursday, 11:30 a.m. to 12:30 a.m. on Friday, noon to 12:30 a.m. on Saturday , or noon to 11:30 p.m. on Sunday. 
Best off-campus housing: The Deacon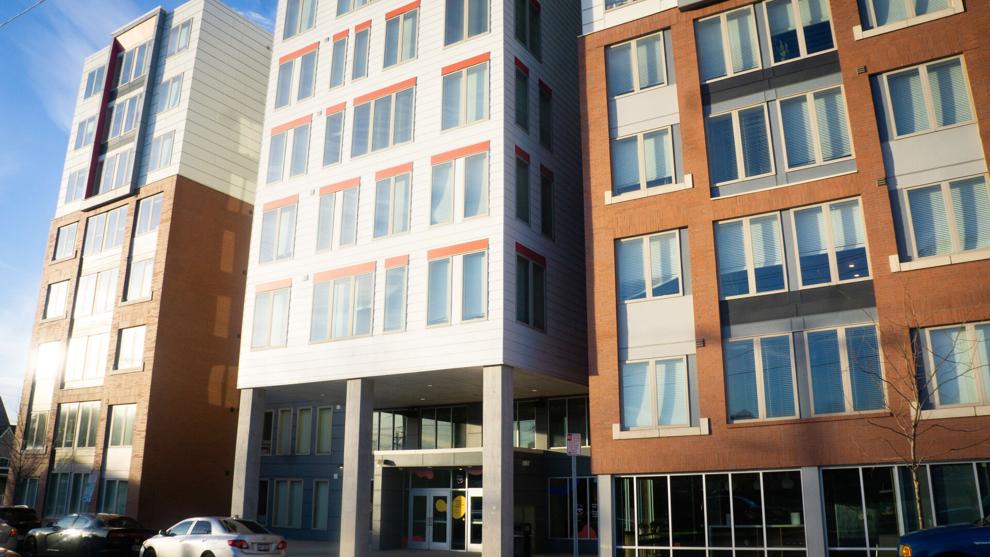 It's no surprise that The Deacon is a fan-favorite off-campus residence. Its proximity to campus and modern features makes it a coveted place for students to live during their time at the University of Cincinnati (UC).  
This apartment complex, located at 424 Straight St., is just steps away from the west side of UC's campus, and offers unique amenities for residents to take advantage of, including a swimming pool, gym, yoga studio, arcade and movie theater. Plus, The Deacon is a pet-friendly apartment complex that even has a pet spa to pamper students' cats and dogs. While living at The Deacon, students will have a private bedroom and bathroom and can enjoy a fully furnished apartment. 
Best pizza: Adriatico's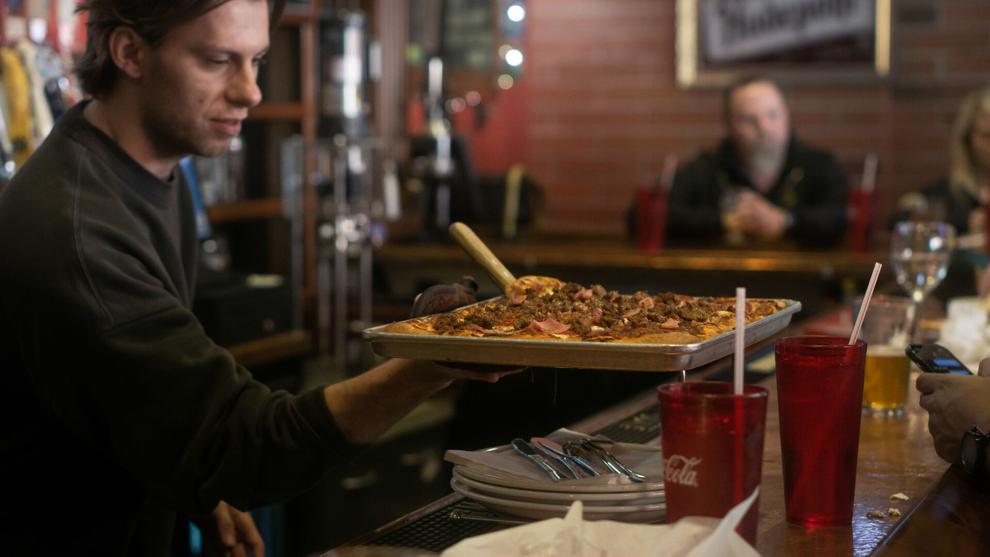 The "Bearcat Pizza" once again comes out on top, as Adriatico's remains a favorite among University of Cincinnati (UC) students. Adriatico's has been serving pizza for nearly 40 years, and it's hard to pass by their W. McMillan location without getting a whiff of what students have dubbed the best pizza of UC for years.  
The Bearat Pizza, a large pie that serves 10 to 12 people, is a staple at events on and around campus. While pizza is their specialty – coming in x-tra thin, thin and thick crusts, with 20 different toppings to choose from – Adriatico's menu also features pasta, subs, salads, desserts and more. 
Best street: Rohs Street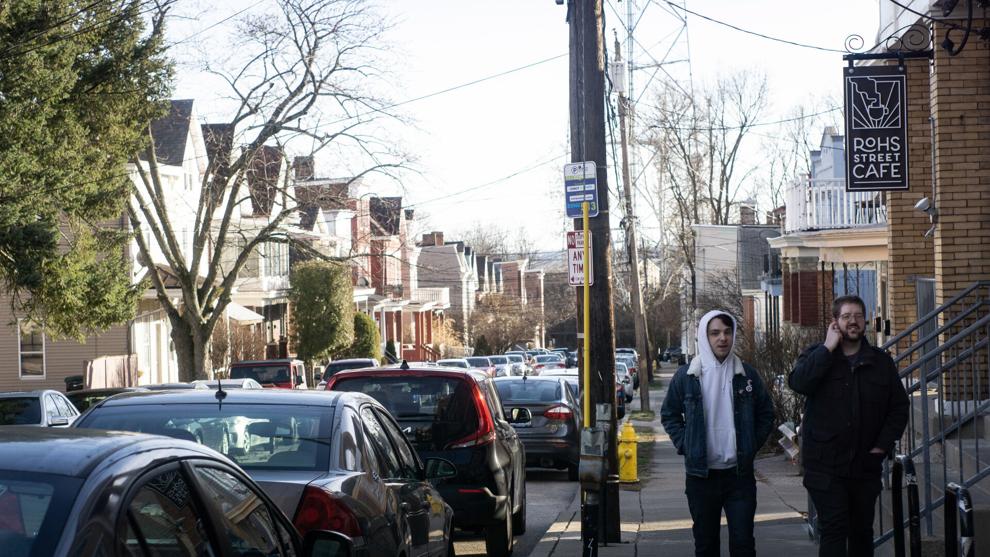 Rohs Street, located just a block from the south side of the University of Cincinnati's main campus, has been a prime location for students to live and socialize for years running. Many Rohs Street residents occupy historic, single-family homes that are just a short walk from restaurants such as Adeep India or Fortune Noodle House, bars such as Clifton Heights Tavern and Murphy's Pub, and a variety of small shops on W. McMillan and Calhoun Streets.  
Rohs Street is also the home to Rohs Street Café, a local coffee shop popular among students as a place to study or hang out with friends. "Steuben Halle Deutsches Haus" also sits on Rohs Street – allegedly once used as a German immigrant beer hall, then the location for the first meeting of the Handlmaier's Freunde Cincinnati, or the Handlmaier's Mustard Club Cincinnati. 
Best sushi: Drunken Bento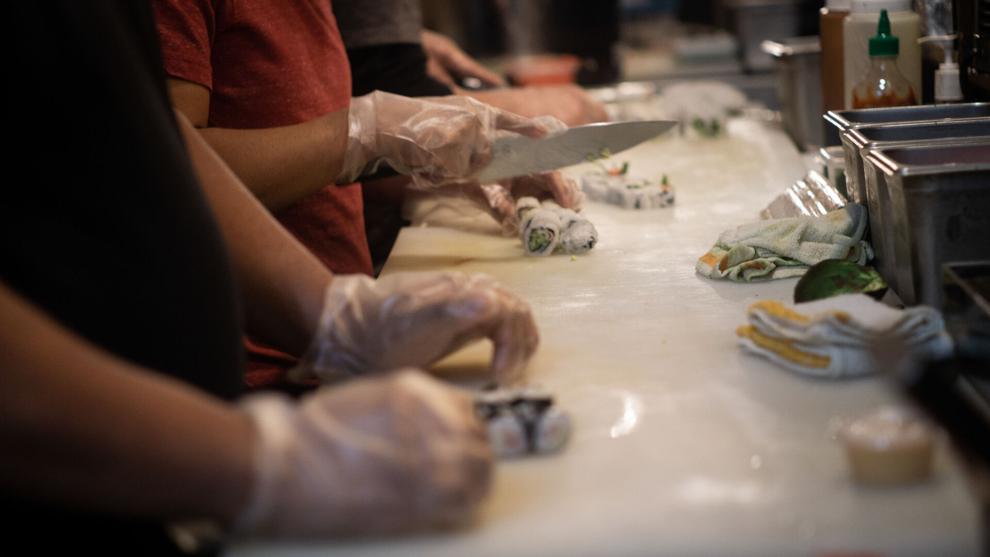 Izen's Drunken Bento has established itself as a premier sushi restaurant for University of Cincinnati (UC) students. A repeat Best of UC winner, Drunken Bento offers an eclectic menu with a range of flavors to suit all palates. The owner, Inho Cha, is a UC alumnus who opened the restaurant in 2008 after completing his degree in performing arts. Originally from South Korea, Cha found his home in Cincinnati and has been delighting customers with his culinary creations ever since. 
Drunken Bento's half-priced sushi rolls are a customer favorite, but the real stars of the menu are the specialty rolls. The Spicy Lobster Roll is a standout, boasting a delicious combination of succulent lobster and spicy sauce. Another popular option is the Red Devil Roll, which lives up to its name with a fiery kick that leaves taste buds tingling. With its unique and flavorful offerings, Drunken Bento is a must-visit for sushi lovers looking for a taste of the extraordinary. 
Drunken Bento is open 11 a.m. to midnight on Monday through Thursday, 11 a.m. to 1 a.m. on Friday, noon to 1 a.m. on Saturday and 12:30 p.m. to 9:30 p.m. on Sunday. 
Best tattoo parlor: Beelistic Tattoo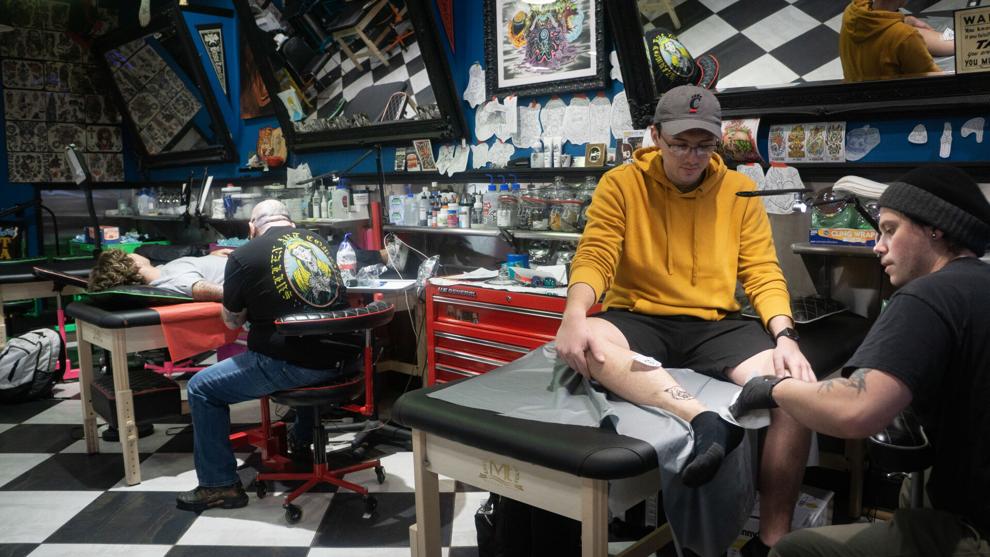 Beelistic Tattoo and Piercing's original location on W. Clifton Avenue opened in 2004, when tattoo artist Bee returned to his home in Cincinnati to set up shop. Beelistic's Short Vine location opened in 2011, providing a location for students on both sides of the University of Cincinnati's (UC) campus to access one of their shops.  
Beelistic offers the largest selection of tattoo flash in the Greater Cincinnati area as well as the option to work with an artist on a custom tattoo. Walk-ins are always welcome – a convenience that UC students seem to appreciate after voting Beelistic for the best tattoo parlor of UC.
Best UC-related Instagram account: @barstoolcincy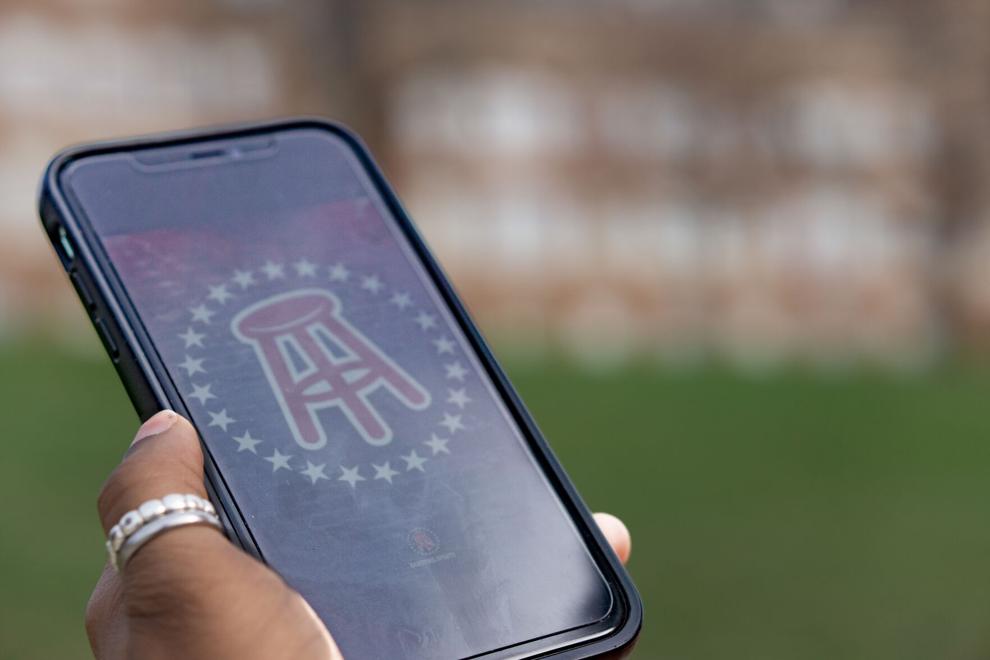 @barstoolcincy, the famous Barstool Sports affiliate for the University of Cincinnati, has won the first Best of UC for its cateogry. Best described as an account for Cincinnati sports fans to come together on the internet to interact, @barstoolcincy has garnered over 76,000 followers on Instagram posting about sports, alcohol-related activities around the university, and its famous "Good Boy Friday," in which the account posts photos of dogs decked in UC gear. 
With rarely ever less than a thousand interactions on a post, @barstoolcincy often engages with its audience through running polls, accepting submissions for content, and often posting multiple times a day. 
Across the three major social media platforms – Instagram, Twitter and Tik Tok – Barstool Cincinnati has attracted over 177,000 followers.