Here are this year's winners of the 2019 Best of UC competition:
⠀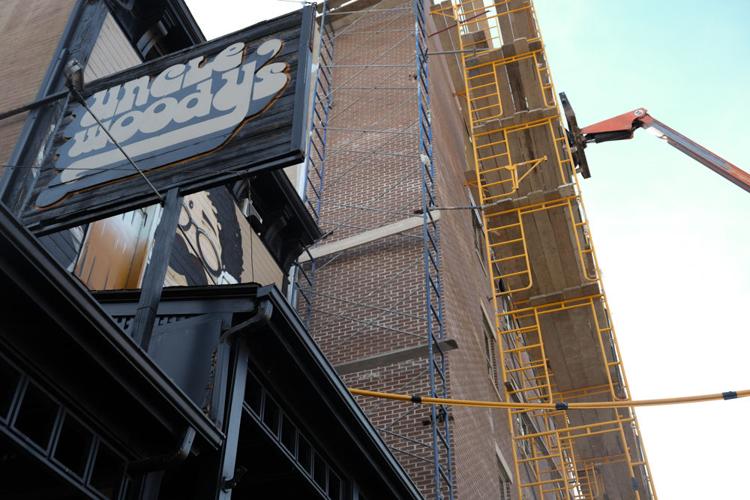 Best bar: Uncle Woody's
Uncle Woody's has been serving UC students since 1974. This year, the popular pub will celebrate its 45th birthday, making it at least 20 years older than most of its patrons. With Woody Wednesday offering $3 liquor pitchers and happy hour till 5 p.m. on weekends, there isn't much that's missing at Uncle Woody's.
The longstanding establishment is also prime real-estate. Woody's looks out onto Calhoun Street where, from the porch, you can watch everything from the homecoming parade to parades of drunk students every weekend. One thing is certain: Uncle Woody's has been — and will continue to be — an essential part of the UC student experience.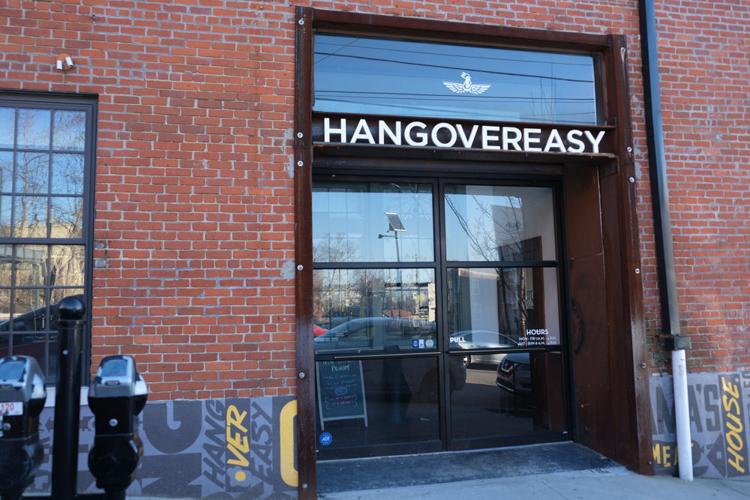 Best breakfast: Hangover Easy
Hangover Easy, a popular Cincinnati restaurant that features twists on classic meals, is the perfect place to keep the party going — or an elixir to cure last night's hangover. The Pedro brothers opened Mick's Diner in Columbus in 2002, and they turned it into Hangover Easy in 2006.
Hangover Easy Cincinnati is located on 13 West Charlton St., and its menu presents a broad selection of dining options — from traditional breakfast food to sandwiches to a comprehensive draft beer list. No matter what you're looking for, there's an option for every student that walks through its doors.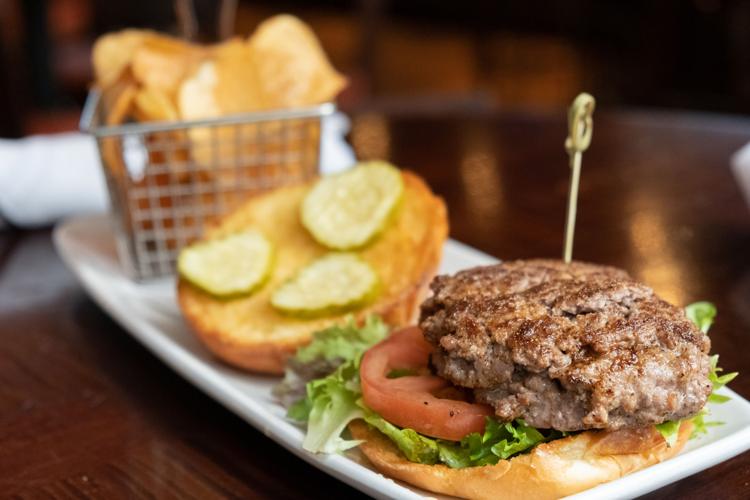 Best burger: Keystone Bar & Grill
Keystone is known for its iconic take on mac and cheese, but this popular Calhoun Street spot landed on this year's list for its burgers. Just like its mac, Keystone's burgers have some bizarre names and an array of creative toppings to match.
Try out the "Napoleon Dynamite," which fuses a chorizo-blended patty with arugula, goat cheese and jalapeño relish, or the "E-I-E-I-O Burger," which tops a more traditional burger with BBQ pulled pork and Keystone's signature barbecue sauce. All burgers come with Keystone chips and can be subbed out for chicken or turkey patties at no extra charge.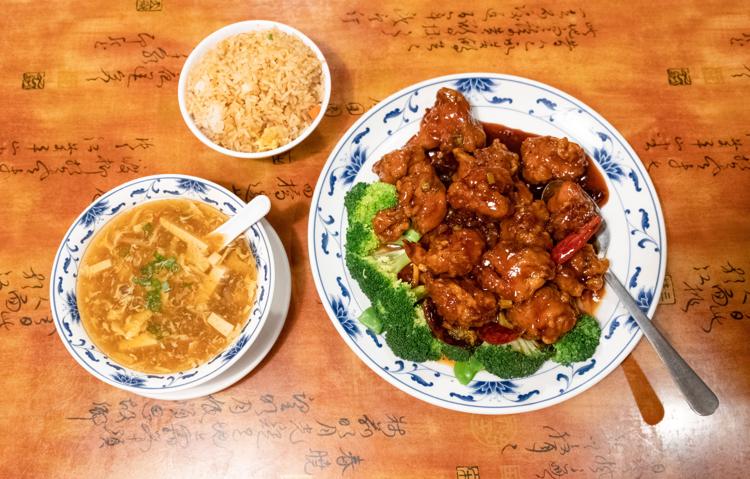 Best Chinese food: King Wok
King Wok is a staple Chinese restaurant on UC's campus. The menu is filled with dozens of iconic entrees, including Hunan chicken, Mongolian beef, Kung Pao pork and shrimp fried rice, among others. It also offers various vegetarian-friendly dishes, including Buddhist delight, ma po bean curd and broccoli garlic sauce.
The prices are reasonable, and it's almost impossible to not find something you'll love. Just steps from several apartments and residence halls, King Wok is perfect for takeout night or a quick bite to eat between classes.
⠀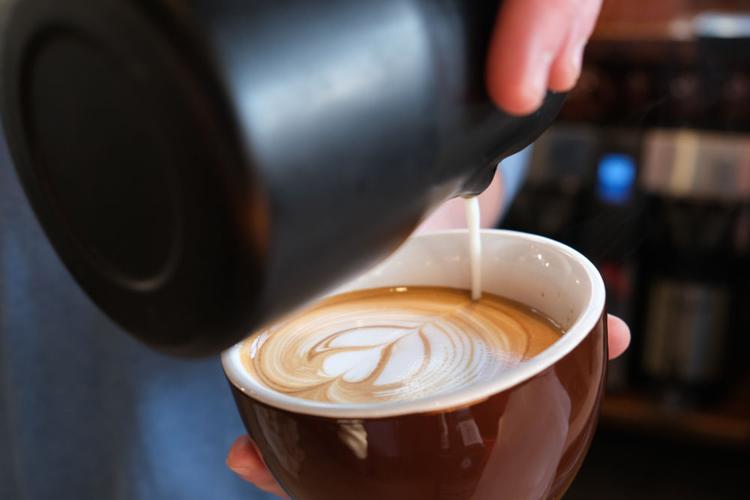 Best coffee shop: The 86 Uptown
The 86 Uptown reopened late last year after relocating from a space on Short Vine that has been reclaimed by Top Cats. While the venue downsized its square footage, it upped the charm and kept the coffee consistently delicious.
The 86 serves Pneuma Coffee, whose moniker inspires its mission: breathing life into communities. The space has notoriously been a haven for students looking to study or spend quality time with one another in a safe and comfortable environment where the java flows like water.
This will be the shop's first year bringing home a "Best of UC" win in its new space on Jefferson Avenue.
⠀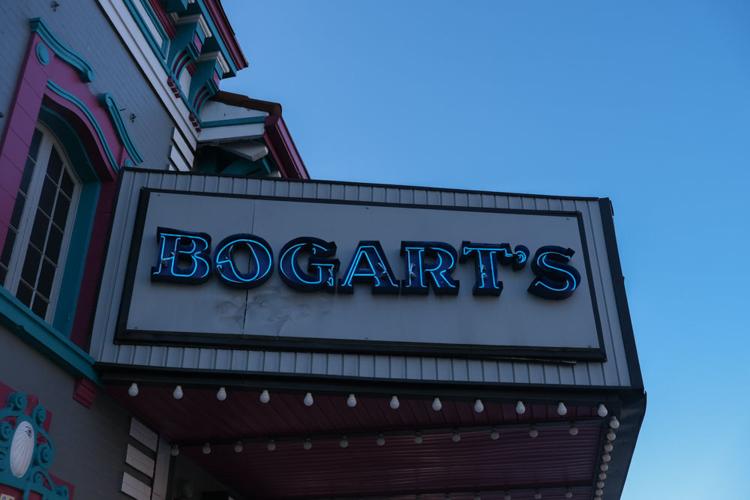 Best concert venue: Bogart's
Clifton's very own music hub has been housing local artists, cover bands and chart-toppers since its rebrand in the '80s. Bogart's has become the heartbeat of Short Vine over the past several decades. Most weekends, a line of eager concertgoers emerge from under the lightbulb-studded marquee, excitedly waiting to see their favorite artists.
Though it's tucked among a handful of storefronts, Bogart's functions like Mary Poppins' handbag. The venue hits maximum capacity at 1,500 warm bodies, all of whom have to choose between the six bars in the joint for a drink between sets. In the next month, UC's favorite live music dive will be welcoming Vince Staples (March 8), Cat Power (March 13) and Bone Thugs-n-Harmony (March 24).
⠀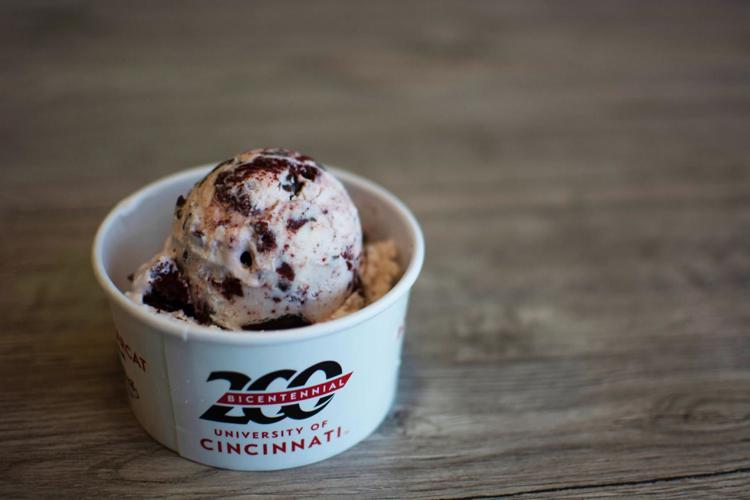 Best dessert: Graeter's
Graeter's is a Cincinnati staple that has been around for 145 years. The ice cream is made with local dairy, gourmet chocolate and fresh fruit from the Pacific Northwest. It's now the only manufacturer in the world to use the "French pot" process, and each pint is hand-packed into its container.
The chocolate chip flavors are the most popular, including timeless flavors like black raspberry chocolate chip and toffee chocolate chip. Graeter's also produces dairy-free sorbets, seasonal and classic flavors and an array of confections. After a century and a half, Graeter's remains under family ownership, and each location feels like an old-fashioned 1950s ice-cream parlor.
⠀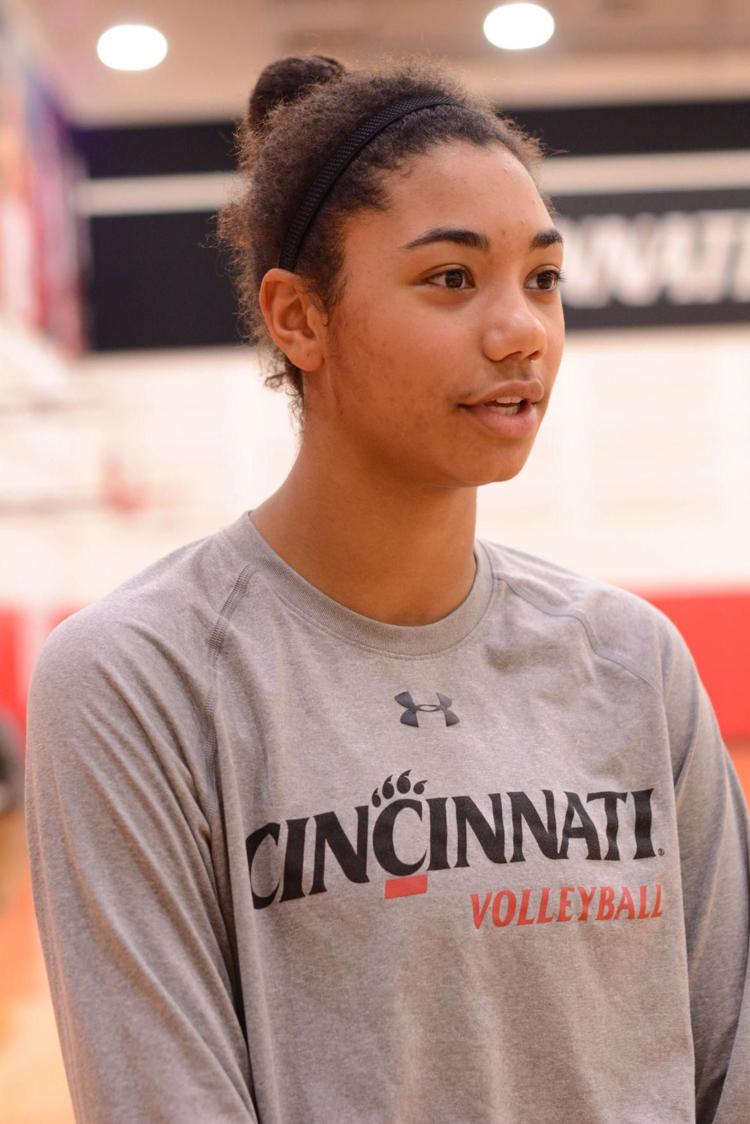 Favorite female athlete: Jordan Thompson
Redshirt junior volleyball star Jordan Thompson was voted UC's best female athlete of 2018-19.
The 6-foot-4 outside hitter from Edina, Minnesota, was named the AAC's Player of the Year, All-Region and All-American by the American Volleyball Coaches Association and Academic All-District honors. She also spent the summers of 2016 and 2017 competing for the USA Volleyball Collegiate National Team in China and Thailand.
She had career-highs in kills (827) and digs (319) this past season. With 44 kills in a win over Wichita State Oct. 14, Thompson broke the AAC record for single-match kills.
Led by Thompson, the women's volleyball team finished 26-8, 15-3 AAC in 2018 and made the NCAA Tournament.
⠀
Best fraternity: Delta Tau Delta
Only one fraternity can take home the "Best of UC" title, and this year, it goes to Delta Tau Delta.
Affectionately referred to as "Delt" by members of its brotherhood, the Gamma Xi chapter of Delta Tau Delta was chartered on UC's campus in 1909. Since then, these frat brothers have proven their importance to the university community, as they can often be found advocating and fundraising for their national philanthropy, the Juvenile Diabetes Research Foundation.
They are committed to live lives of excellence and strive to perform over 1,000 hours of service each semester. Delta Tau Delta often spotlights its members on Twitter, offering the world a humorous and humble peek at brotherhood.
⠀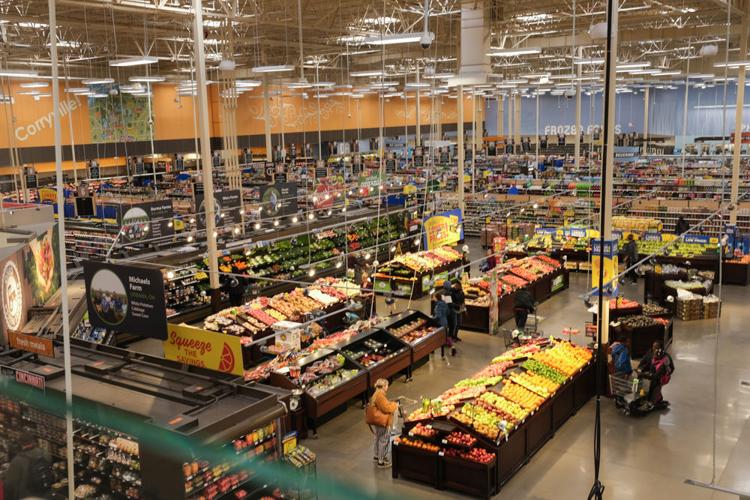 Best grocery store: Kroger
With more than 3,000 stores and nearly 450,000 employees nationwide, it's no surprise that Kroger is such a popular one-stop shop for students. The Cincinnati-based retailer is the largest supermarket chain in the U.S. by revenue and serves customers in 35 states and D.C. The Kroger on Corry Street — just steps from the University of Cincinnati's Uptown campus — is home to a deli, bakery and pharmacy.
In 2018, Kroger partnered with UC to launch an innovation lab inside the university's 1819 Innovation Hub. The lab enables Kroger to connect with students through the university's co-op and internship program, and it provides UC with greater access to Kroger resources, including R&D engineers and software developers.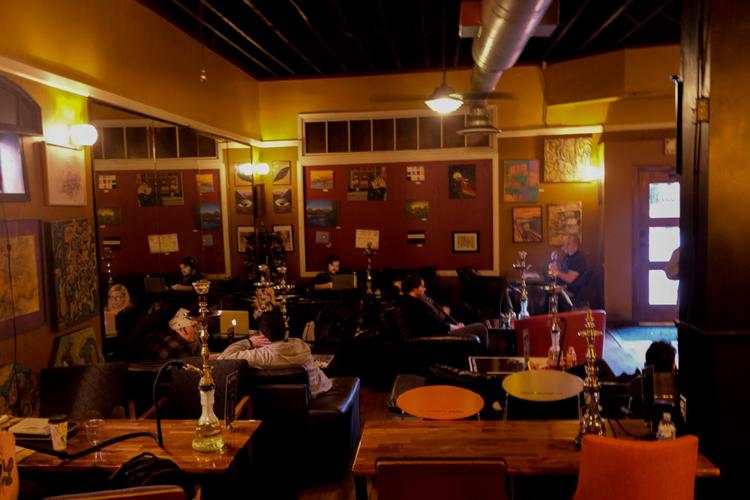 Best hookah bar: Bohemian
Hookah Café
Just steps away from the Esquire Theater, the Bohemian Hookah Café on Ludlow is the epitome of tranquility. Bohemian cultivates a relaxed atmosphere and chill ambiance — and it offers some of the best hookah in the city.
It's a fantastic place to spend an evening with friends and enjoy a board game or chess match. Bohemian also offers a versatile menu of flavorful homemade teas, including chai and fresh mint, for you to sip on.
If you're looking for a place to study, Bohemian provides a quiet, laid-back venue (with free Wi-Fi, of course) to get some work done. The service is top notch, the staff is fantastic and the atmosphere is serene. What's not to love?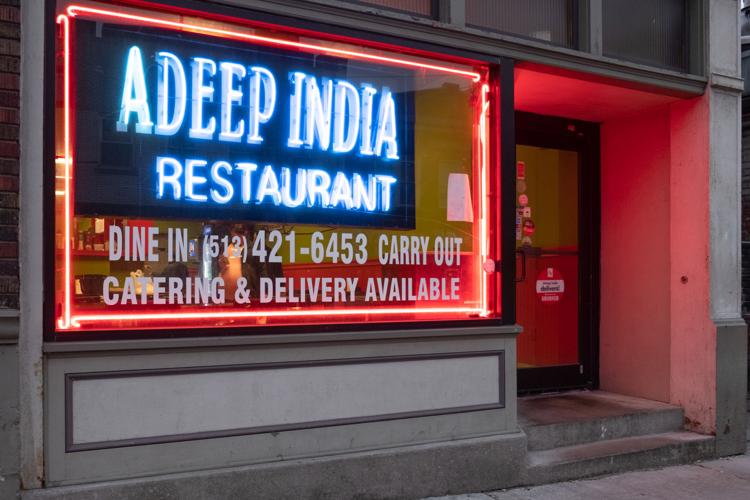 Best Indian food: Adeep India
If you're looking for an array of classic Indian dishes for a reasonable price, Adeep is the place to go.
The menu is filled with crave-worthy curry and masala entrees with savory side dishes, like naan and vegetable samosa. Some of its most popular dishes include chicken tikka masala, saag paneer and chicken curry.
This well-known restaurant has been a favorite among students for years, and it will surely satisfy your need for Indian cuisine.
⠀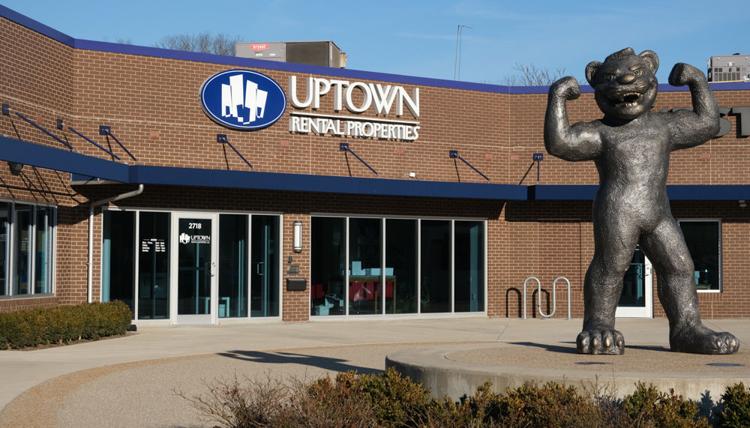 Best landlord: Uptown Rentals
Over the past nearly three decades, Uptown Rentals has established itself as the most prominent apartment company serving UC, so it's no surprise that this residential beast topped this year's list for Best Landlord.
Almost three years ago, the company opened the 101 East Corry apartment complex right across from its other property, VP3, and the renovated Kroger. This is prime real estate for students in need of a place with quick retail access and close proximity to campus.
Uptown's office is also just steps away from campus on Short Vine Street, making it easy for students to stop by and see the homes this company has to offer.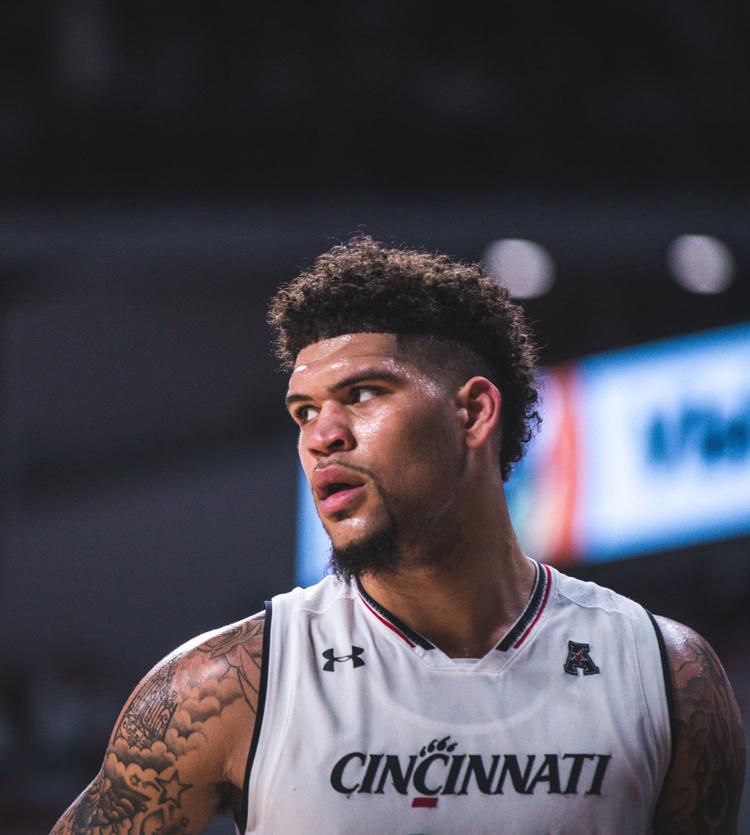 Favorite male athlete: Jarron Cumberland
Cumberland, a 6-foot-5 guard on the men's basketball team, was voted best male athlete at UC for 2018-19. A junior from Wilmington, Ohio, Cumberland currently ranks third in scoring in the American Athletic Conference (AAC) at 18.6 points per game. He also ranks 10th in assists at 3.6.
His best game so far this season was the 82-74 win over the University of South Florida Jan. 15, in which he provided 34 points on 9-of-20 shooting, four steals and three assists.
The men's basketball team is 23-4, 12-2 AAC and ranked No. 23 nationally. Cumberland and the Bearcats are back in action Wednesday at Southern Methodist University. Tip-off is 9 p.m. on CBS Sports Network and 700 WLW.
⠀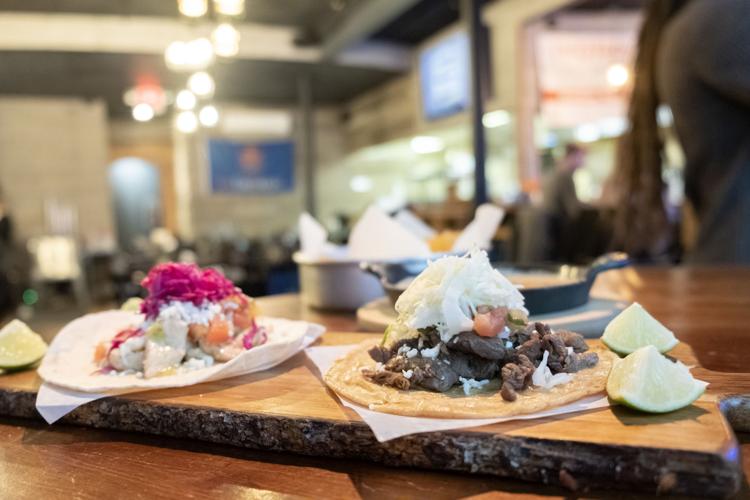 Best Mexican food: Drunken Tacos
One of Clifton's newest additions, Drunken Tacos, has taken the UC community by storm. This restaurant's modern twist on classic Mexican-style dishes has made it one of the hottest spots on campus.
Its extensive margarita list and signature cocktail list are two other aspects that make this restaurant so popular among students. Margaritas like "Cactus Venom" and "Gold Digger" combine unique flavors to create a delicious and refreshing way to unwind after a long week of classes.
Drunken Tacos also offers lunch specials every day and drink specials on select days.
⠀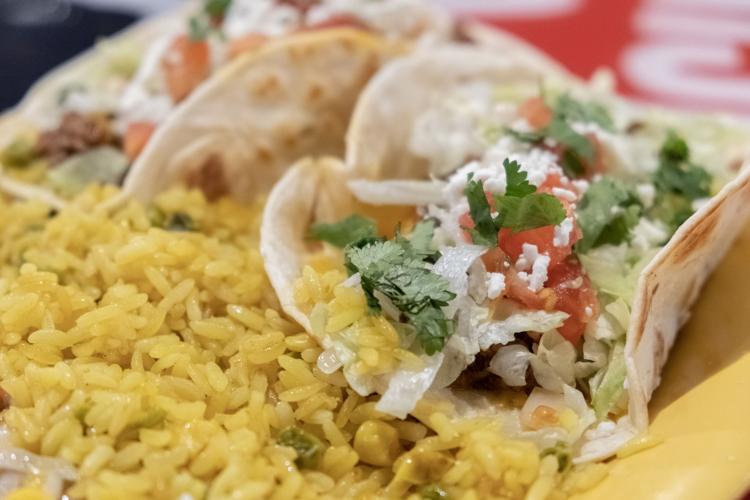 Best new restaurant: Fuzzy's Taco Shop
Since Fuzzy's opened in early 2019, it has quickly become a fan favorite. The taco shop has begun to attract all the right attention, as it was voted UC's best new restaurant this year.
It's part of the Verge apartment complex and is located just steps from UC's campus. Fuzzy's offers it all, from tacos to burritos to piled-high nachos.
If you're looking for a new place to get the day started, Fuzzy's now has breakfast options, including a mouthwatering chorizo egg-and-cheese burrito. The most enticing items on its menu might be the drinks, which feature on-brand names like the "Fuzzy Driver" and the "Fuzzy Colada."
With all its charm and plenty of fantastic options, it's easy to see why this chain is already so popular.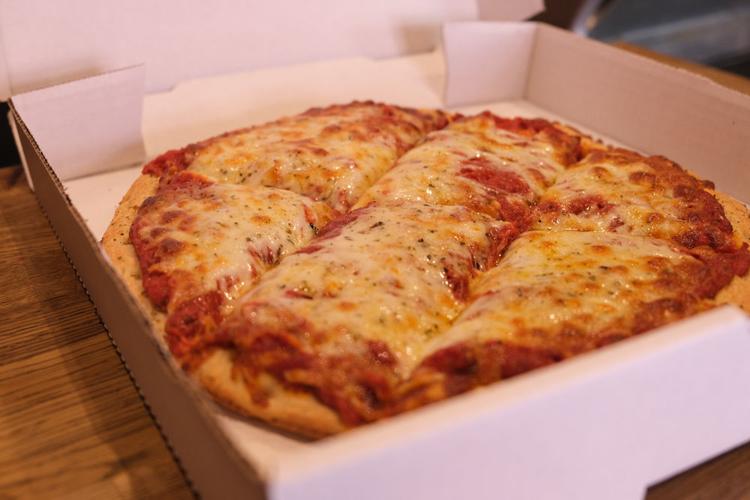 Best pizza: Adriatico's
Known for its monstrous "Bearcat Pizza," it's no surprise that Adriatico's was dubbed a fan favorite among UC students. The chain has two locations: one in Columbus near The Ohio State University, and one near UC's Uptown campus.
With its prime location, Adriatico's has become a go-to when UC students desire a slice of cheesy goodness. Its infamous Bearcat Pizza is a whopping 32 by 28 inches, but it's only a small part of this restaurant's menu. Adriatico's carries a variety of specialty pizzas decorated in an array of toppings, including bacon, sausage, ham, pineapple, blue cheese and classic veggies.
It also serves subs, breadsticks, pasta, salads and desserts like brownies, chocolate chip cookie and gelato.
⠀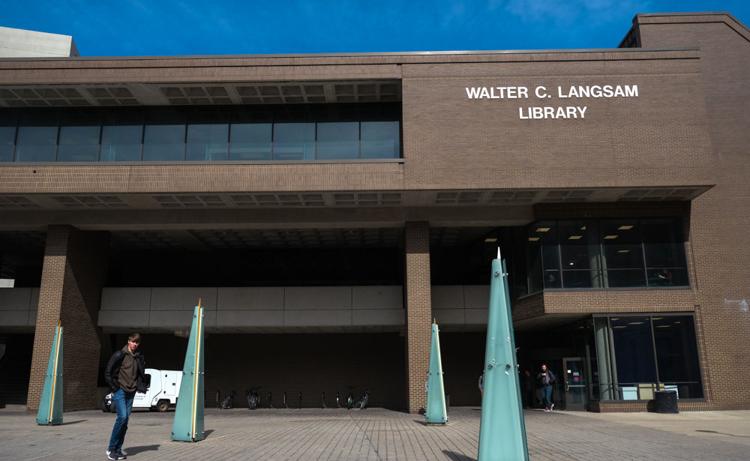 Best place to study: Langsam Library
Langsam has been a landmark on UC's campus since 1978. The library hosts a plethora of resources for students, including computers, printers, camera rentals and books.
There are plenty of Macs and PCs available for use, as well as a Starbucks for students who need a boost. One of the many iconic statues on campus, the Triceracopter — an impressive, 30-foot tall structure that's half Triceratops, half helicopter, is housed on the ground floor.
Langsam's fourth floor began providing 24/7 access for students at the start of 2016. There is also a private religious space for those who need it. Whether you're looking for a quiet place to study, a spot for group meetings or a place to get advice and revisions, Langsam has it all.
⠀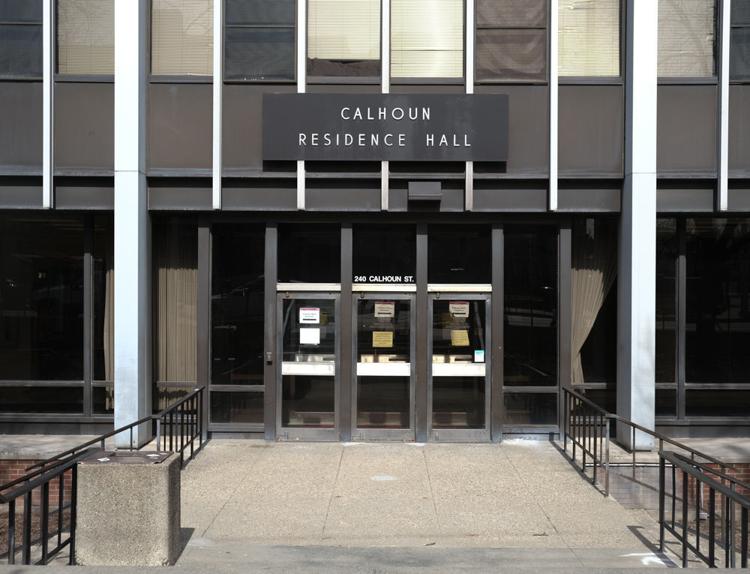 Best residence hall: Calhoun Hall
Even though Siddall Hall next door looks exactly the same, there's clearly something special about the Calhoun Hall residence hall that pushed it to the top of our list.
This 12-story high-rise building has enough room for 815 students and shares Calhoun Street with several restaurants and retail stores that are at residents' immediate disposal. For residents who aren't keen on eating out, the MarketPointe dining hall is right next door.
Honorable mention: If you're on the top floors of Calhoun, run to the windows — there are some striking views of downtown Cincinnati to help perfect your Instagram story.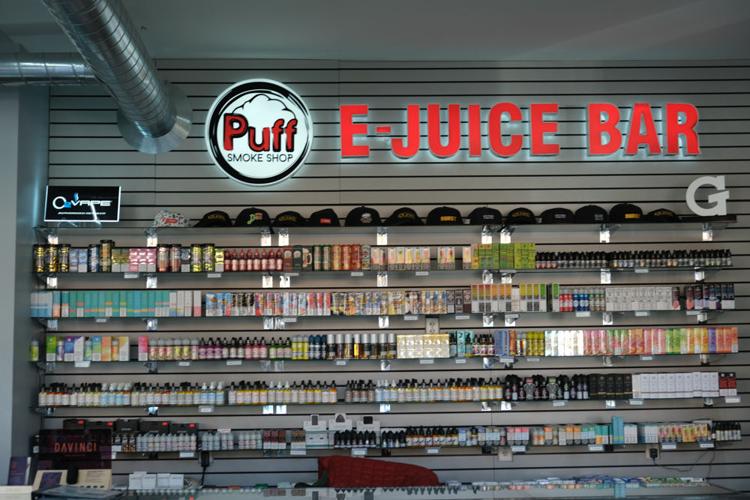 Best smoke shop: Puff Smoke Shop
For the second consecutive year, Puff Smoke Shop has claimed the title of "Best Smoke Shop" near UC. It opened the doors of its first location on West McMillian Street (near the corner of Chickasaw Street) in 2014.
Since then, Puff has expanded to two more locations within walking distance of UC. The second store opened on Short Vine, while the third can be found on West McMillian next to the 65 West apartment complex.
Puff prides itself on being Cincinnati's "hometown" smoke shop. Each location sells vaping accessories like vape juice and devices as well as other smoking essentials, like water pipes and grinding or storage supplies.
If a customer is looking to expand their cigar palette, they can stop by the Short Vine location, too.
⠀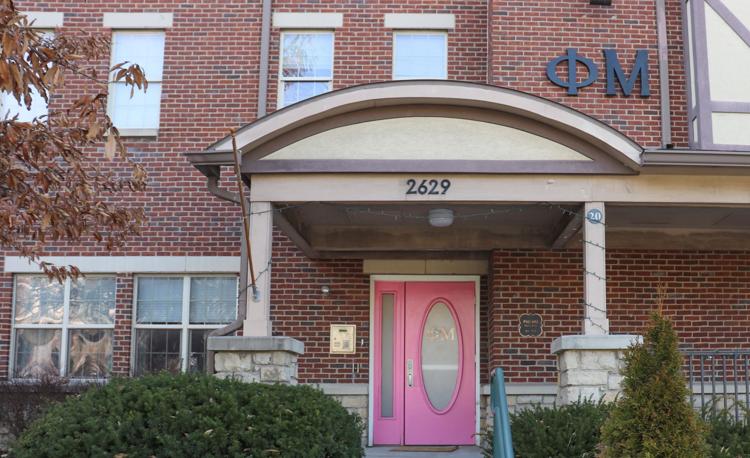 Best sorority: Phi Mu
There are many lovely sisterhoods on campus, but Phi Mu gets to call itself the "Best of UC" this year.
Phi Mu, which recolonized its Delta Zeta chapter at UC in 2014, began as a literary society and is the second-oldest secret society for women in the U.S. Its formal name (since 1904) is Phi Mu Fraternity.
Though its focus was originally on books, Phi Mu has since dedicated its philanthropic work to The Children's Miracle Network, and UC's Phi Mus have spent countless hours volunteering and raising money for local children's hospitals.
These faithful sisters can often be seen on campus in their signature colors: white and rose.
⠀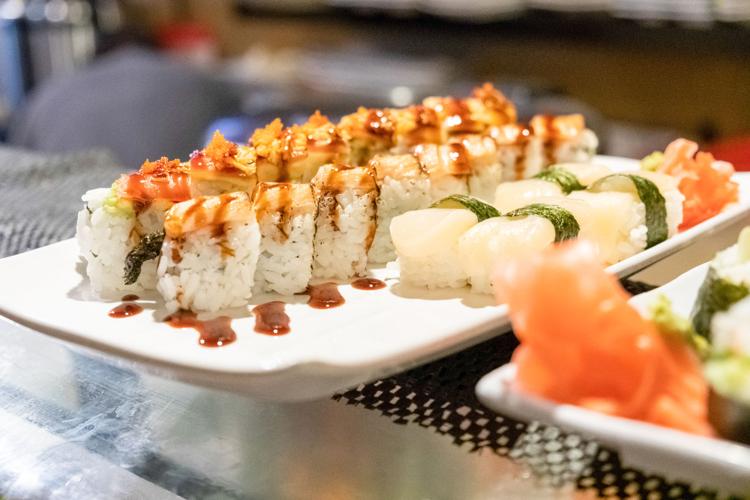 Best sushi: Drunken Bento
There's a place where the sushi is always half price and the daily drink specials are astonishingly cheap. Izen's Drunken Bento offers a huge array of options with an excellent bang-for-buck ratio.
Whether you're coming for the eatery's namesake bento box, sushi on a budget or sake served hot or cold, you'll be guaranteed speedy service and a reasonable check at the end of it all. Sit at the bar and watch the masters hard at work rolling sushi and plating it on a wooden boat, or snag a two-top and leave your mark alongside everyone else's on the woodblock wall.
Drunken Bento has repeatedly won the hearts of UC students, winning "Best of UC" for the past several years.
⠀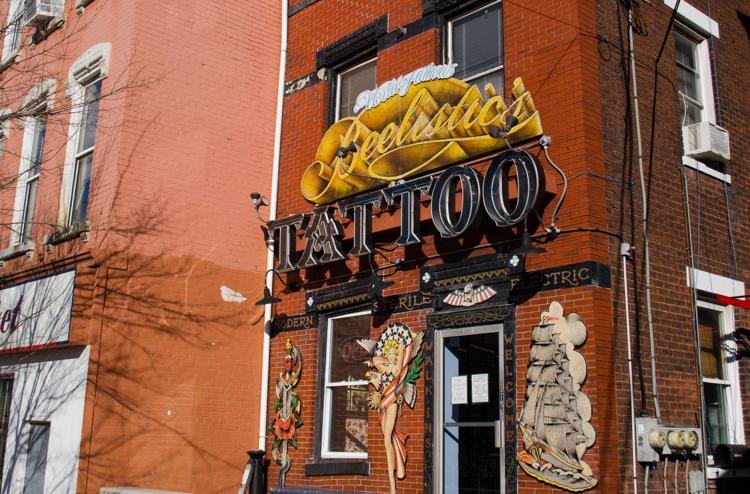 Best tattoo shop: Beelistic Tattoo
Beelistic Tattoo and Piercing landed the top spot this year. Popular among students and Cincinnatians alike, Beelistic offers the largest selection of tattoo flash in the area, along with the option for custom tattoo work based on clients' original ideas.
The original Beelistic Tattoo was opened in 2004 when Bee, a world-famous tattoo artist, returned home to Cincinnati after 17 years tattooing in San Francisco and Philadelphia. Since its inception, the shop has expanded to three locations in the Cincinnati area, and you can find them at 2510 W Clifton Ave, 2703 Vine St. and 2115 Beechmont Ave.
With more than 60 years of combined tattoo experience, Beelistic artists can ink you up in every way imaginable.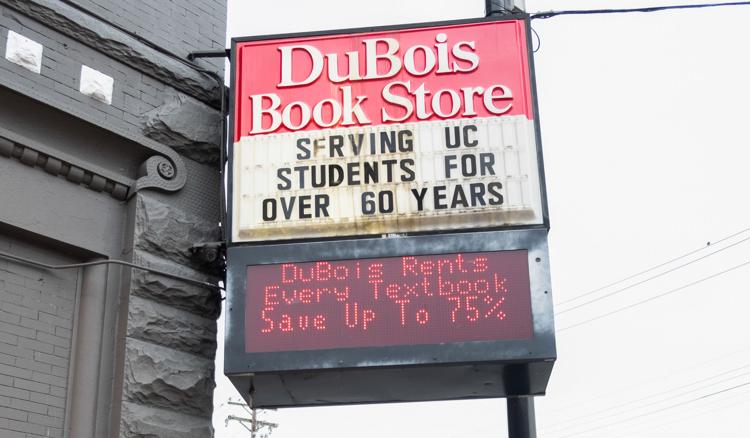 Best UC spirit shop: DuBois Book Store
For 10 years running, this iconic bookstore has claimed the title for "Best UC spirit shop."
DuBois Book Store was established in 1955 and currently has stores in Oxford, Ohio, and Cincinnati, Ohio. It sells a variety of spirit wear for UC athletic teams and FC Cincinnati, including brands such as Adidas, Under Armour, Columbia and Champion.
Along with spiritwear, it sells textbooks and various school supplies. Stop in for all your textbook, clothing or souvenir needs.