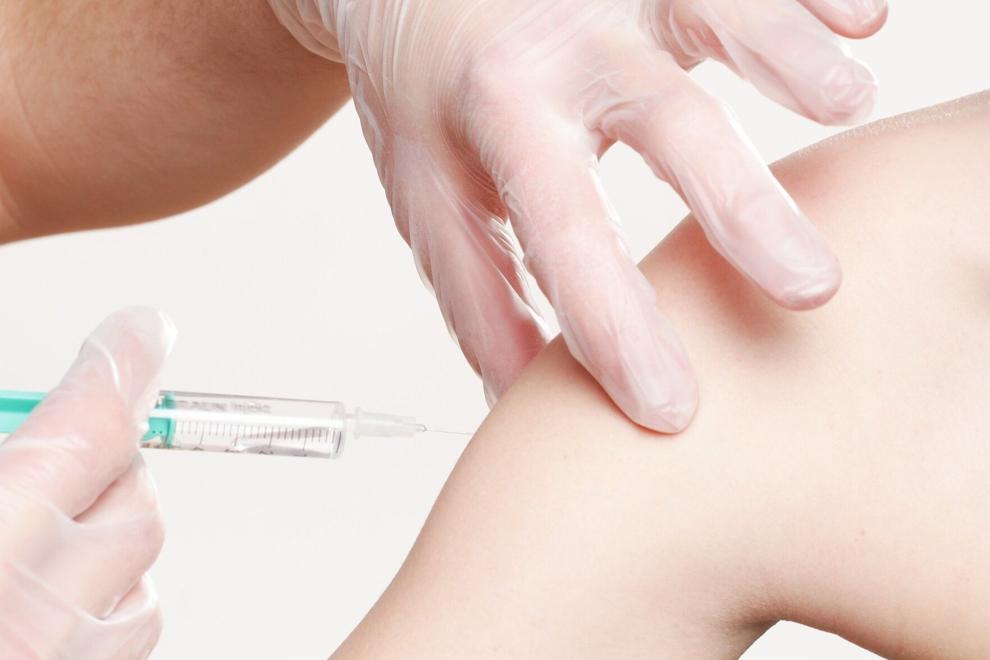 Vaccine rollout has begun, and, according to CNBC, vaccines should be widely available to the public by mid-to-late May or early June.
Ohio's vaccine distribution plan has already given some students at the University of Cincinnati (UC) the opportunity to get vaccinated. Two UC students shared what they experienced to prepare their fellow students for when it's their turn. 
Joshua Earley, a third-year information systems student, received the Moderna vaccine. "I would say the symptoms are very mild," said Earley. "I only had a sore arm after the first shot. That lasted a couple days and went away."
According to Earley, the second dose of the vaccine brought stronger symptoms, but nothing he couldn't handle. 
"I woke up the night I got the [second] shot with chills and couldn't sleep well at all," said Earley. "The day after, I felt really sore everywhere and achey. I slept well the second night and woke up feeling normal."
Emma Burstein, a fourth-year social work student, received the Pfizer vaccine. She agreed that after the second round of the vaccine is when she felt stronger symptoms.
"After the first round, my arm just hurt and that night I felt groggy," said Burstein. "But the second one, that night I threw up and had a low-grade fever. I was so tired the next day and really achey for probably two days after."
According to the CDC, Burstein and Earley's experiences were to be expected. Common side effects include pain and swelling in the area where the shot was administered, fever, chills, tiredness and a headache are also common and will only last for a few days. 
These symptoms show that your body is working to build protection from COVID-19. According to the Cleveland Clinic, the mRNA in the vaccine starts to produce proteins that simulate an infection, and your body reacts and begins working to fight it off. This results in the symptoms people feel for a few days after being vaccinated. 
The CDC recommends drinking plenty of fluids and dressing lightly after getting the vaccine to alleviate discomfort from a fever and use or exercise your arm to reduce discomfort from the shot.
Receiving the COVID-19 vaccine will not only help keep from getting COVID-19, but it will also help to end the pandemic and is a much safer way to help build immunity rather than catching the virus, according to the CDC. 
Burstein and Earley would tell UC students that getting the vaccine is definitely worth the symptoms they experienced because of the peace-of-mind and safety they now feel. 
"I have felt a lot less anxious about getting sick and doing my day-to-day activities now knowing that I've been vaccinated," said Burstein, "I also think that at work and other places, it makes people more comfortable knowing you've been vaccinated as well."
"It's worth it, in my opinion, for the peace of mind," said Earley, "I got it so I can be safe around my family and friends too. I would advocate for everyone to get it if they can."