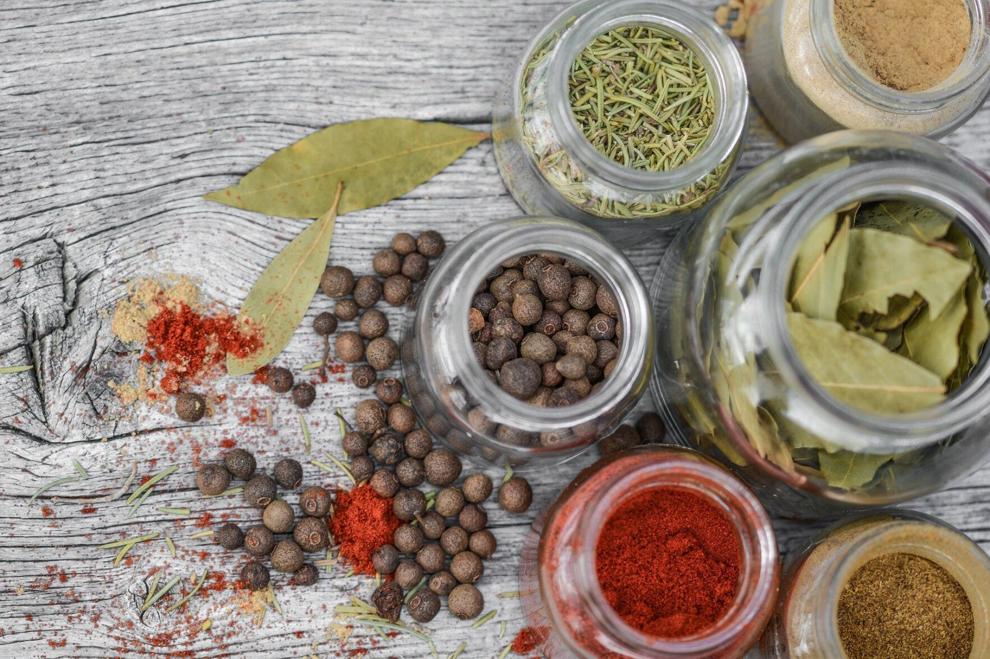 Chicken and Broccoli Stir Fry
With a total prep time of just under 30 minutes, this dish can be made fresh whenever you like. It comes in handy when you want to make something quick if you have company over. This dish serves four.
Ingredients
2 tablespoons rice vinegar
2 tablespoons mirin 
2 tablespoons chili garlic sauce
1 tablespoon cornstarch
1 tablespoon reduced-sodium soy sauce
2 tablespoons fish sauce
½ cup reduced-sodium chicken broth (divided)
2 cups instant brown rice
2 tablespoons sesame oil
4 cup fresh broccoli florets 
2 cup cubed chicken (cooked)
2 green onions (sliced) 
Instructions:
In a small bowl, add the rice vinegar, mirin, chili garlic sauce, cornstarch, soy sauce and fish sauce. Mix together with ¼ cup of the chicken broth.
Cook rice according to package instructions.
Meanwhile, in a large skillet, heat the oil over medium-high heat.
Add broccoli florets and fry for one to two minutes.
Add remaining chicken broth to skillet and cook for one to two minutes or until the broccoli is tender.
Add sauce mixture to skillet and bring to a boil.
Cook and stir until sauce is thickened.
Add chicken and green onions.
Heat through and serve over top the rice.
---
Ricotta and Mint Fritters
This is sure to please any vegetarians out there; a quick dish with a prep time of 15 minutes and a cook time of another 15. 
Ingredients:
2 cups fresh ricotta
1/3 cup grated parmesan
½ tablespoons dried mint
¼ cup chopped mint leaves
½ cup baby spinach
1 clove garlic (crushed)
1 egg
1/3 cup whole meal flour
½ cup extra virgin olive oil
2 tablespoons wholegrain mustard
1 tablespoon apple cider vinegar
2 cup sugar snap peas (balanced and refreshed)
2 cup watercress sprigs
1 avocado
Micro cress and fresh mint leaves to serve as a garnish 
Instructions:
Combine, ricotta, parmesan, dried mint, spinach, garlic, egg and flour in a bowl. Season to taste.
Heat up 1/3 cup of oil in a large frypan over medium heat.
Using either hands or two spoons, shape the ricotta mixture into individual balls, then flatten into a circle shape.
Fry in oil for about five to six minutes or until cooked thoroughly.
Whisk mustard, vinegar, and remaining oil in a bowl and season.
Serve and dress with micro cress and mint. 
---
Spicy chole (chickpeas)
A spicy Indian recipe to keep you nice and cozy during the cold winters. It is usually paired with naan but can be had alone as a salad. The recipe takes about 10 minutes to prep and another 30 minutes to cook; serves four.   
Ingredients
2 cup Kabuli chana (white chickpeas) (soaked and drained)
1 cup bottle gourd (peeled and chopped)
1¼ cups water
2 tablespoons oil
2 tablespoons cumin seed
1 bay leaf
1 tablespoons chili powder
½ tablespoons dried ginger powder
¼ cup chopped coriander
1 cup tomatoes (roughly chopped)
¼ cup milk 
Instructions
Combine Kabuli chana, bottle gourd and water in a pressure cooker. Cook for six whistles.
Heat oil in a frying pan and add cumin seeds and bay leaf. Sauté on medium until seeds start to crackle.
Add chili powder, dried ginger powder, coriander and salt to taste.
Mix well and cook through, stirring occasionally.
Add tomatoes and cooked chickpea and bottle gourd mixture.
Mix well and cook for four to five minutes.
Add milk and mix for two to three minutes, stirring occasionally.
Serve hot with a coriander garnish and lemon wedges.