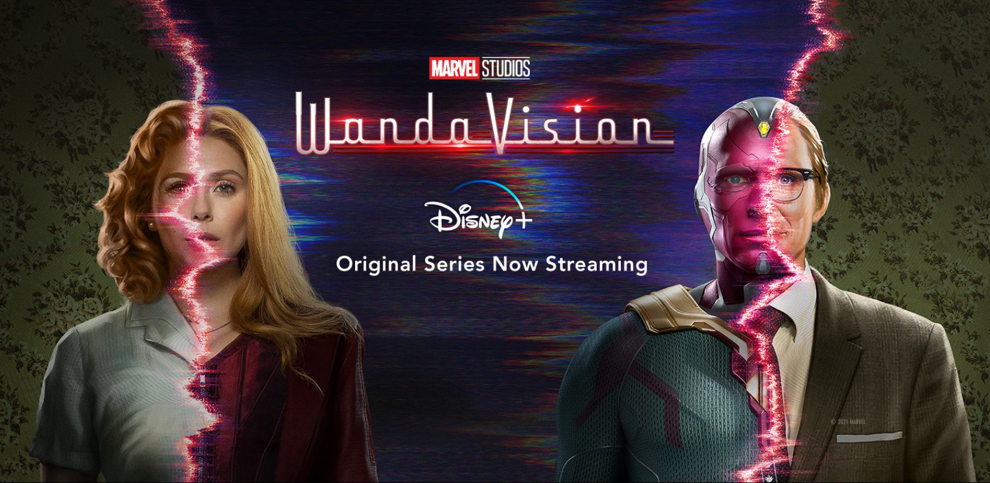 Note: This piece contains spoilers for the first four episodes of "WandaVision"
If you have Disney+ or are a fan of the Marvel Cinematic Universe, then you must have heard of or watched "WandaVision." 
On Jan. 15, Disney released "WandaVision," its first series on their streaming platform, which starts the fourth phase in the Marvel Cinematic Universe post-Thanos and the Infinity Stones.  
"WandaVision," set after the events of "Avengers: Endgame," follows Wanda Maximoff (Elizabeth Olsen) and Vision (Paul Bettany) on their journey to be a normal couple in the town of Westview. 
Even before Disney released the show, many questions began to arise. What is it about? Why does it look like a television sitcom set in the early '50s? How is Vision alive after the events of "Avengers: Infinity War"? Many expected to have answers in the first few episodes. However, after the first, the second and the third episode have aired, many began to have frustrations with the show. 
It was only after the fourth episode that viewers began receiving some answers.
In the fourth episode, we find out that the town of Westview and its people have disappeared, leaving the government confused. It is not until an agent infiltrates the town undercover that we find out that Wanda has created an alternative universe with a "living" Vision and their twin newborn boys. 
Many other questions need to be answered, but the show has had a promising and significant start. 
According to Disney, "WandaVision" sets up the storyline in "Doctor Strange in the Multiverse of Madness," which is expected to release in March of 2022, with Wanda set to star. We have yet to figure out the direct connection to the film, but many speculate it has to do with Wanda's powers and how she controls them. Wanda is evidently having a hard time controlling her powers and emotions in "WandaVison," but the audience has yet to see how Dr. Strange applies to this.
The show is one of the first products of Marvel that is not a movie. Its structure being a series benefits the show as it truly leaves the audience wanting more each week but giving more screen time than a film would have. Not only that, but it gives the audience the chance to truly see the details of the plot without having to pay and rewatch it in theatres. 
Marvel has been known for its post-credit scenes in its films, but in "WandaVision," they have created something just as great: Easter Eggs. Throughout the show, there are little hidden references to other films in the MCU that include Tony Stark and HYDRA. It is a special gift that Marvel can give to its fans that still hold on to the feeling that comes with receiving secret information when watching the end credit scenes. 
While the show had a slow build, there is still a high expectation that the show will hold out to be useful in the MCU. The show concludes in March with "The Falcon and the Winter Soldier" to follow on March 19.