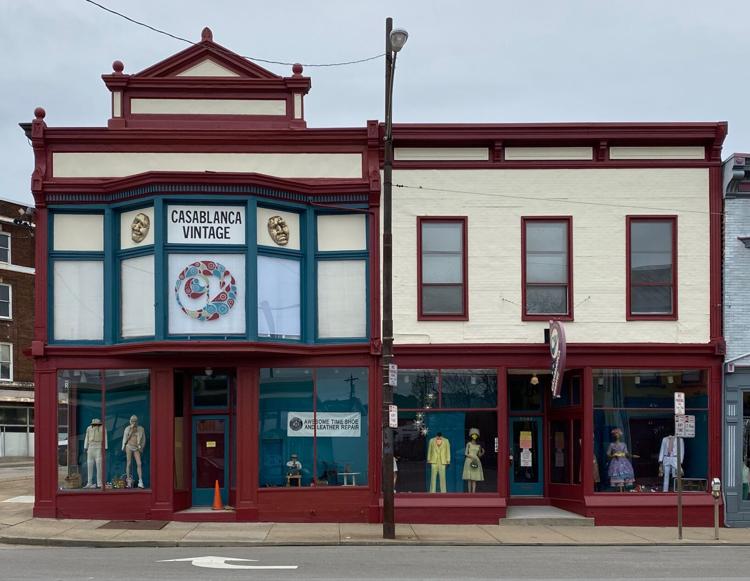 You love thrift stores. We love thrift stores. Who doesn't love thrift stores? The thrifting experience has completely changed the meaning of fashion in the last five years and encouraged more people to discover their own unique style through the one-of-a-kind pieces each store offers, conveniently popularizing a more eco-friendly way of shopping at the same time. 
For our UC fashion enthusiasts and those looking to play with some new trends, here's a list of three of favorites around the city.
---
Casablanca Vintage
Founded in 1985, Casablanca Vintage has claimed its stake in Cincinnati's fashion realm by catering to every age and gender with a massive selection of vintage clothing that dates as far back as the 1800s. "Vintage" exists here in a way that it can't in your everyday thrift store. Each piece is handpicked and either effortlessly timeless or completely dated; however, the store's entire inventory holds a certain type of charm.
The shop, well-loved by locals and tourists alike, has even woven its way into the fashion industry's workings. Costume designers and fashion stylists have been known to work with Casablanca Vintage for inspiration and assistance with design projects, drawing from the eclectic styles of previous decades to nail the look of an outfit that is authentic vintage. 
While it may take a while to look through the seemingly infinite stock, merely being at Casablanca Vintage is an adventure in itself; sifting through 19th-century dresses in an otherwise modern establishment is an experience like you wouldn't have anywhere else. It is, simply, the coolest.
3944 Spring Grove Ave.
---
New2You
New2You has gained popularity among UC students for its proximity to the school and the incredible amount of stuff to look through that's crowded into the four-story mansion. New2You features room after room of thrifted clothing, all steamed and cleaned before being put for sale. Their women's selection is expansive and features clothing for all occasions, from jeans and T-shirts to athletic wear to gowns for proms or weddings. Impressively, their men's section is just as inclusive and offers various clothing from casual to formal. UC students especially love New2You because of frequent spiritwear finds. Shoppers have been able to track down unique Bearcats T-shirts, hoodies and more for low prices.
While seemingly extensive already, the clothing only occupies one floor of the mansion. The remaining floors are home to a plethora of home decor and furniture in impressive condition. Customers can spend up to hours sifting through selecting and deciding on one-of-a-kind pieces for their Clifton homes. It's a store that maintains its traction for its friendly service and easy accessibility to students, who show it just as much love as it offers them.
206 William Howard Taft Rd.
---
Pixel 19
Talk about funky. Pixel 19 isn't just a thrift store, it's a warehouse, and it's packed with the outright neatest, most unique pieces imaginable. First-timers marvel at how their anticipation to shop and the store's expectations could still not prepare them enough for what lay behind the walls, blowing them away the second the door was opened. The more frequent shoppers can rave about how they're never able to leave with just one purchase. Pixel19 offers a divine shopping experience to each of its customers. The racks are stuffed with high-quality basic pieces and show-stopping closet staples that seem to go on forever (or for 10,000 square feet, to be exact).
Here's the catch: you have to make an appointment to shop. Call the store to set up a date, and you'll be met at the door by the owner, who will give you a further rundown on how the shopping experience works. Customers have been known to rave about what caring and enthusiastic service they were met with and gush over how the extreme passion the store has for vintage clothing only spread to them as well. Go ahead, make an appointment. You know you want to.
2100 W. 8th St.