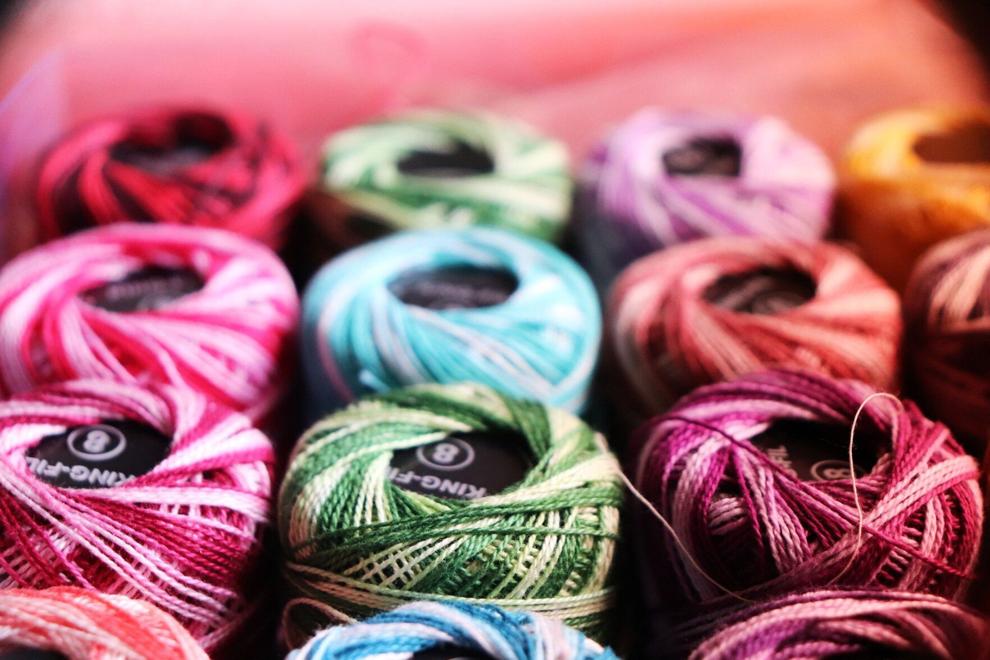 The pandemic has been hard on everyone, including people's mental health. As the COVID-19 crisis comes close to finishing its first year, people are now noticing a considerable shift in their mood and health. The Center for Disease Control and Prevention (CDC) has released that in the summer of 2020, 40% of adults reported struggling with mental health or substance abuse during stay-at-home orders. 
College students have been hit especially hard by this crisis. The CDC has said that three out of four Americans between 18 and 24 have reported mental health problems related to the pandemic.
There are many ways to improve your mental health during the pandemic, including exercising regularly, eating healthy and connecting with friends and family. One way that many students are using is trying a new hobby.
Having a hobby has been proven to reduce stress, decrease anxiety and build participation. This is why freshman medical science student Kylie Bachmann has taken up several hobbies during the pandemic, including doing makeup, cooking, baking and embroidering.
"Cooking dinners with my mom every night brought a lot of energy and fun into our lives during the mundane day-to-day of quarantine," Bachmann said. "We started making themed dinners too. Some of my personal favorites included Hibachi night, New Orleans night, Italian night, sports night and preschool night which consisted of nuggets, mac and cheese, applesauce and ants on a log. They always brought a smile to everyone's face and gave my mom and me a creative outlet."
While stuck at home, Bachmann took advantage of the new free time she had to learn a skill she had always been interested in.
"I picked [embroidery] because I really had nothing else going on," Bachmann said. "I had a ton of free time to master the stitches and to fail. I saw a video online of another person creating an embroidery of a flower patch on a sweatshirt and it looked amazing. I've always been really interested in thrifted, unique, upcycled clothing so it was naturally something I was drawn to."
Senior criminal justice student Ashton Cobb decided to take up a new activity to get her some exercise.
"I started kickboxing at the start of the pandemic. The pandemic played a major role in my starting it," Cobb said. "I like to work out, and kickboxing allows for this in a fun way. I am able to learn skills that can also protect me in my everyday life if I am put in a dangerous position."
For Cobb, she can work out while also letting go of any anxiety or frustration the pandemic has brought her and hopes she continues doing it after the pandemic is over.
"I am able to release aggression and frustrations that I may be feeling over online classes, having to restrict my social life and more," Cobb said. "I believe that I will continue to do this after the pandemic. I would definitely recommend this to other people."
Journalism student Keshav Vinod has decided to revisit old activities. 
"[I've gone back] to old hobbies that used to give me joy," Vinod said. "I slowly let those hobbies go because of societal pressure and also time, but with an abundance of time, I reverted back to what used to give me joy. One of the main ones was getting back into anime. I stopped in middle school because I would constantly get ridiculed for watching anime. [During the pandemic] I started a new anime on Netflix, and ever since then, it's been a one-way street. I even started learning Japanese because I want to move to Japan sometime in the future to experience the culture firsthand."
Through her different hobbies, Bachmann has managed her mental health through the pandemic while also working on something new.
"I really had to change the way I live and think during the pandemic," Bachmann said. "Taking up hobbies was just one thing that I did to help me make it through quarantine. Even now, when I'm not in complete lockdown, I've kept up with my hobbies, and my mindset is completely different than before the pandemic. I can honestly say I'm a completely different person now and I've changed for the better."