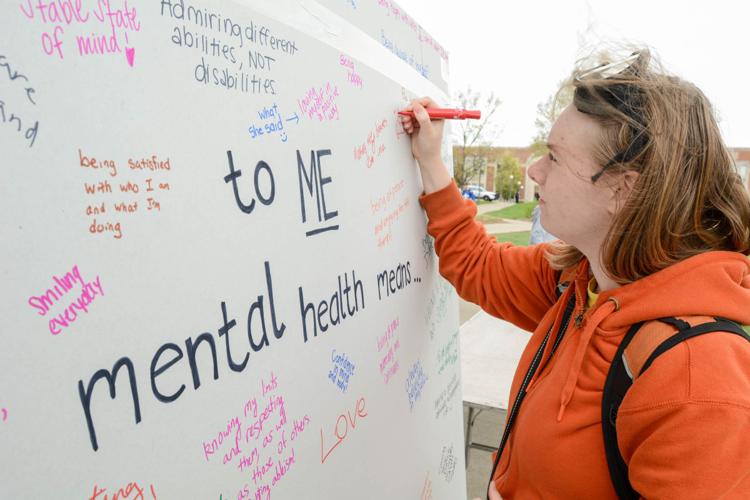 Fall semester was one unlike any other, and for many students at UC, it was a challenge to stay on top of their online coursework and manage their stress levels. Spring semester presents new challenges and new opportunities for students to use what they learned in the fall to set themselves up for success.
Three UC students weighed in and offered their favorite time management and stress reduction techniques that worked for them to help their peers do well this semester. 
"My advice is to get and use a planner," said third-year middle childhood education student, Jadyn Collinsworth. "I started every week by writing what needed to be done, and it made my life so much easier. Especially with online classes, you need to be very organized."
For Collinsworth, not only was her planner a great way to stay organized and on top of her work, it helped eliminate her stress about her courses. Visualizing what needs to be done each week helps with time management and takes a lot of the stress and confusion out of schoolwork. 
"I like to color-code my classes in a planner, so I can easily see what work needs to get done for which course," said second-year psychology student, Lauren Montgomery. For visual students, using different colors for courses or assignments can help them stay organized. 
Students who struggled to remember assignments or manage their time effectively may consider getting a planner and writing down their weekly schedules this semester. 
UC law student Alex Lutgen also recommends writing tasks down to reduce stress while doing schoolwork. "For time management, I keep a detailed agenda and create a [daily] to-do list," Lutgen said. If writing out an entire week's worth of assignments seems daunting, Lutgen's method of writing daily lists may be beneficial. 
It's also crucial that students find time outside of coursework to relax and take a mental break. 
"It's super important to find time for yourself and not overload yourself with work," said Montgomery. Finding time to relax and unwind is excellent for your mental health and will keep you from getting burnt out. "I like to exercise, do a face mask, or make some of my favorite food to help relieve some stress from the day." 
"My biggest stress management tool was reserving ten minutes in the morning to read from a novel with my coffee," said Lutgen. "I suggested it to a more artistic friend, and she used the ten minutes to journal or draw." 
No matter what activities help reduce your stress, using Lutgen's method of reserving ten minutes for yourself in the morning is a great way to prepare for your day. Lutgen also mentioned that she devoted an hour around dinnertime to watch Netflix and unwind.
Getting enough sleep, listening to music, practicing a healthy diet and practicing positive affirmations are a few more methods that students can try to reduce stress this semester.