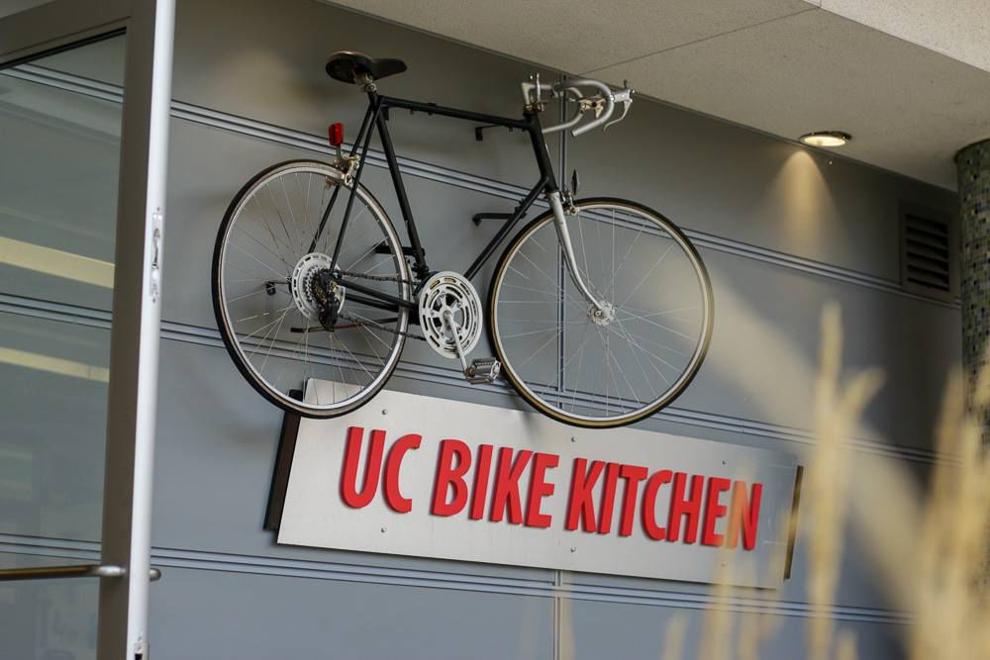 Every new year, after the ball has dropped and the champagne bottles have been popped, many are left with New Year's resolutions to break. Whether you're looking to be more active or spend more time volunteering, it can be difficult to stick to your resolution past the first couple weeks of the year. However, many resolutions can be kept and achieved by making use of many of the resources the University of Cincinnati (UC) offers its students. 
Get active
Those looking to be more physically active in 2022 have plenty of options on campus to help them achieve their goals. The Campus Recreation Center (CRC) offers 212,000 square feet of space to get active in the new year and is free to use for all full-time, uptown-campus students. In addition to the standard cardio and weight equipment, the CRC also has fitness classes, personal training, racquetball, aquatics and indoor rock climbing. The CRC also offers certifications and workshops for those who want to continue pursuing their fitness passion as one of their resolutions.
Live more sustainably 
As society continues to run out of time to take action against the most serious effects of climate change, many people are looking to make changes to their lifestyles to live more sustainably. Programs like the UC Bike Kitchen and the Bearcat Bike Kitchen can help students make their lives less carbon intensive. These two programs are operated by the UC Office of Sustainability and seek to promote bicycle culture on campus and allow students to borrow a bike to ride around town or can help students fix their personal bikes. The university also has multiple student organizations dedicated to protecting the environment, such as Restore Our Mother Earth (ROME), Leaders for Environment Awareness Protection (LEAP) and Sustainable Industrial Design Initiative.
Volunteer more 
The university has several services for those who are looking to spend more time helping the community this year. On the Center for Community Engagement's website, students can find myriad volunteer opportunities. The wide variety of volunteer opportunities ensures that students can find an organization or a community project that they are passionate about this year. Programs include Bearcat Buddies, a partnership with Cincinnati Public Schools (CPS) to bring volunteer tutors to help CPS students with their school work and with Cincinnati Parks, to help conserve and manage the city's parks. 
Get organized
The new year is a ideal opportunity to get reorganized and change some academic habits that inhibit your learning. In order to turn some of these bad habits around and prepare yourself for a successful spring semester, the university offers Success Skills Workshops that are free and teach students skills that will help them become successful in college. With services fit for both a first-year or a student in their final semester, students can participate in one-hour trainings on better study habits, time management, beating procrastination and more.