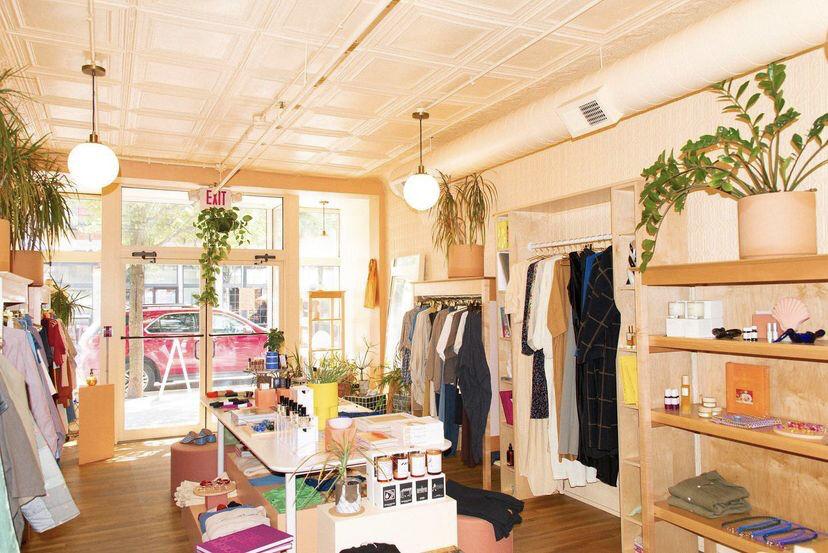 For Erika Leighton-Spradlin, an alumna from the University of Cincinnati's (UC) College of Design, Architecture, Art and Planning (DAAP), environmentalism isn't just a part of her store Continuum Bazaar – it's an extension of her lifestyle and who she is. 
Located in Cincinnati's Over-the-Rhine (OTR) district, Continuum Bazaar features an eclectic variety of over sixty different independent or emerging designers, emphasizing ethical and sustainable production. 
The name "Continuum" means being ever-evolving while staying the same. It represents the deep meaning behind Spradlin's process of hand-selecting pieces to curate her boutique. Meanwhile, "Bazaar" originates from marketplaces or streets where goods and services are exchanged.
For the past six and a half years, Continuum Bazaar has carried everything from gorgeous jewelry and textured clothing to colorful home décor and artistic coffee table books.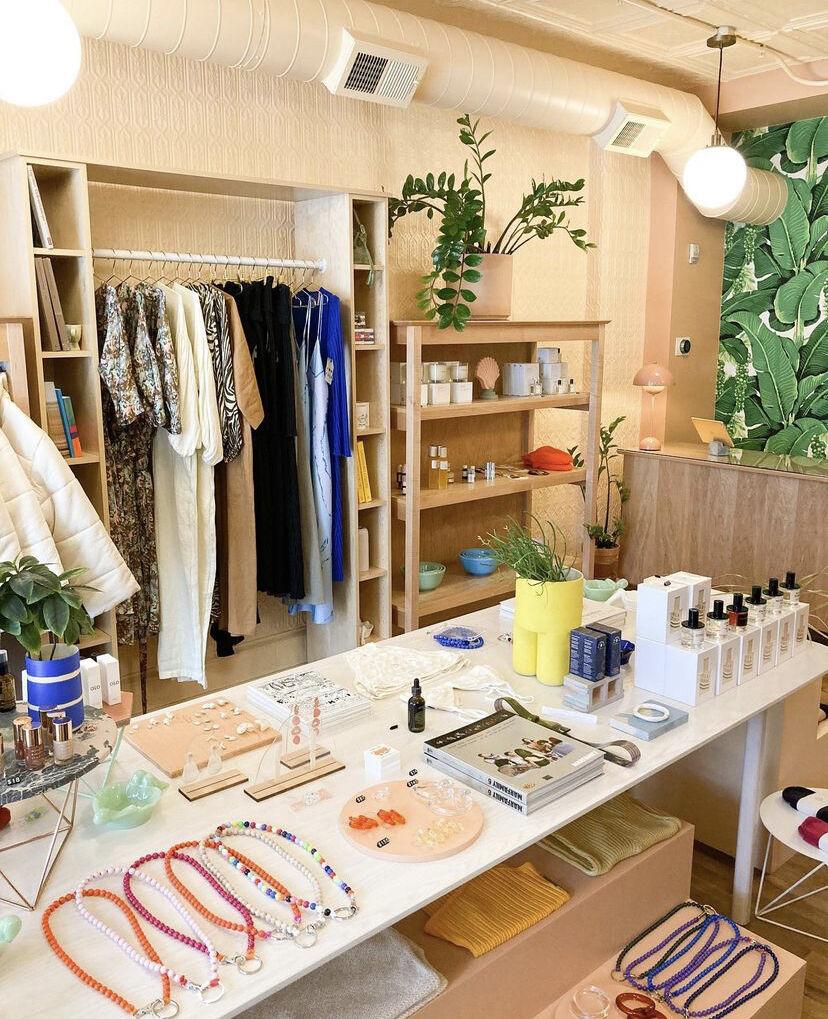 Warm tones envelop the interior through blush walls, wood shelving and brass details, all contributing to the funky midcentury modern aura of the shop. It all compliments the artistry and individuality of the products being sold.
Each component is an ode to sustainability, something that's woven into the bazaar's identity. It has never been more critical for brands to embrace sustainability, especially in the fashion industry, as many consumers demand more environmentally conscious than ever. 
Simon Miller, an L.A.-based brand, is one of many featured at Continuum Bazaar. It uses organic mills to reduce its environmental impact and conserve water. It also incorporates ozone technology into its production, reducing the amount of energy needed to make clothing. 
No. 6, based out of Manhattan, is another brand taking sustainability practices seriously. They have a different approach to sustainability than Simon Miller. They intend to create pieces that can be worn over and over. This combats fast fashion, which is known for using excessive amounts of water, producing plastic microfibers and contributing to excessive consumption of clothing, a significant number of which ends up in landfills. 
Lastly, Paloma Wool is a recent favorite displayed all over Instagram from many influencers in the summers of 2020 and 2021. This brand stays aware of its impact on the environment by using low-impact dyes, ethical printing methods and sustainable fibers and creating pieces with easy and sensible care requirements for sustainable and timeless quality. Altogether, Paloma Wool is a winning brand in sustainability. 
Continuum Bazaar's company culture resonates with individuality, awareness and friendliness. They value tomorrow's future needs of the planet, celebrate smaller artists and bring a world of unique design to a corner of Cincinnati.  
Continuum Bazaar 
1407 Vine St., Over-The-Rhine