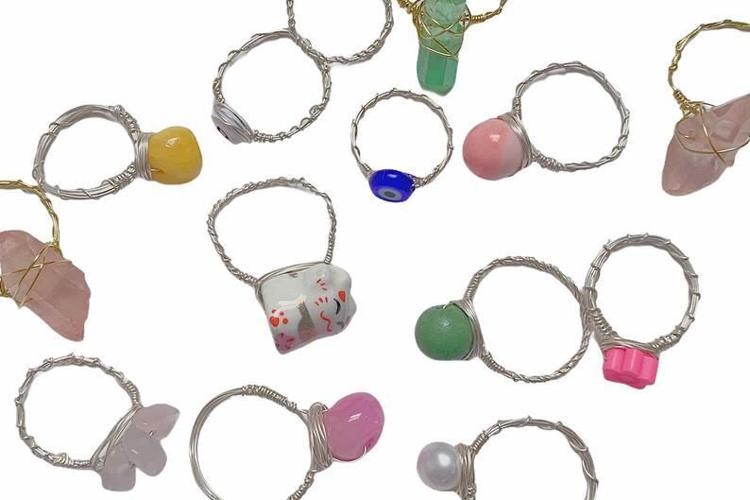 Do you have an idea for a business but don't know how to handle it while in school? It can be a complicated process to get started. 
Two University of Cincinnati students, Mikaela Teowrantankul and Jocelyn Shartzer, run their own small businesses while simultaneously doing school full-time and juggling the daily responsibilities of life itself.
Teowrantankul runs a business selling her hand-crafted jewelry and every piece runs $7 or less. Her shop sells a variety of wire-wrapped rings, necklaces with charms, dangling earrings and more. She sells her products through her Etsy account, Floretta Jewelry, and promotes her business through her Instagram, @florettajewelry.
Shartzer makes jewelry and resin pieces from scratch. Through her Depop, @jocesjewels, and her Instagram, @jocesjewels, she sells adorable handmade jewelry and stunning resin bowls and ashtrays, among other things. 
These are some tips Teowrantankul and Shartzer have learned on their journey to beginning a business as a full-time student.
Finding the time
Running a business alongside your other responsibilities may be challenging. However, if you have an idea and want to turn it into a potential career, now is the time to do so. Even if you're busy, there is no time to waste on a great idea, so make it a reality.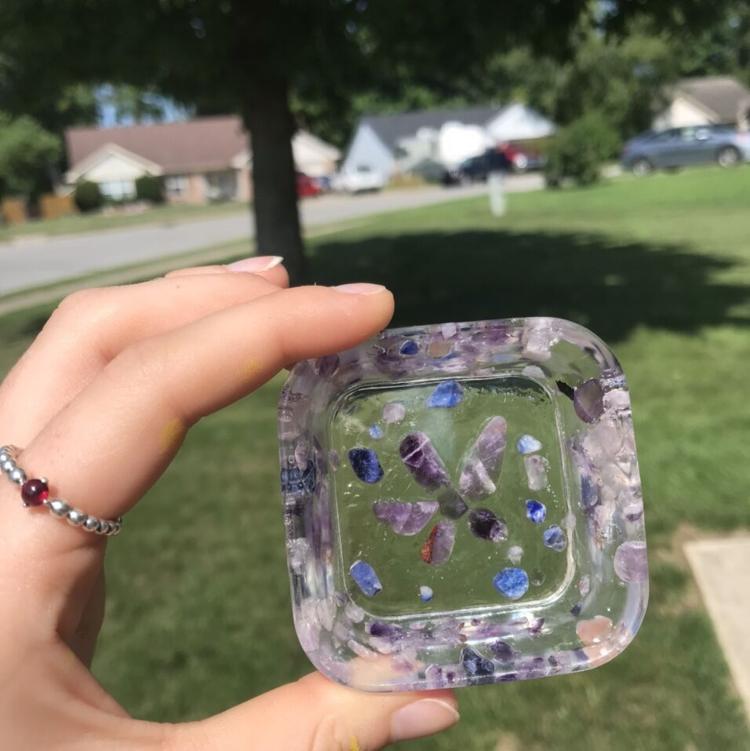 Working around your school schedule is crucial, as well as using your free time wisely. Teowrantankul dedicates some time on the weekends to make her wire-wrapped jewelry, as well as any free time she may have during the week.
Don't feel discouraged 
Are you stuck? Are you concerned that people won't be interested? Try to get around these pushbacks. Shartzer faced this concern; she didn't know if people would be willing to buy her products. She decided to make an Instagram poll to see who would potentially be interested in purchasing her items and got positive results.
Start small 
Take your time. So, you have an idea; now you need to figure out where to go from here. What is it that you want to do? What are your short-term goals? It's okay not to know exactly where your idea will end up in the long run.
Teowrantankul says she started during the downtime she had when the coronavirus was on the rise. She wanted "to test the waters" and started with just a few supplies to build her way up. 
Get yourself out there
Whatever your business may be, continuously post content on social media so your audience can see your creations. This will help you to gain a following, even if they are just friends and family at first. 
Shartzer and Teowrantankul recommend posting on social media platforms like TikTok, Etsy, Instagram and Depop, along with using tags on your posts so people are more likely to find you. 
Goals 
Who is your audience? Are you creating a product or doing a service? Will you create a social media account? There are many things that need planning before you launch your idea. Figuring out the very basics of your business so you have a foundation to launch it off will help ensure its future.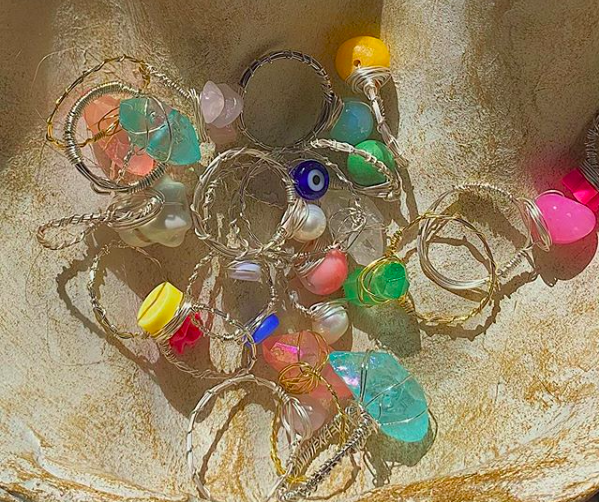 Shartzer makes resin pieces and was set back by the expense of her materials. It helps to set a budget to limit what you're spending and to be able to compare your income to your expenses. She suggests setting a reasonable price on the product to make money at the same time. 
Not there yet? 
Do you want to start your own business but don't know exactly what you want to do yet? You still have time. 
Find a hobby. If you don't have a hobby, try different things that you maybe haven't even considered before. If you had a niche when you were younger, get back into that. 
Start selling
Use these tips for your new business. Teowrantankul says starting a business can be discouraging, but "Don't be afraid to take a leap. Just believe in yourself." 
Make sure it is "something you enjoy doing," says Shartzer. Most of all, enjoy the process and have fun.