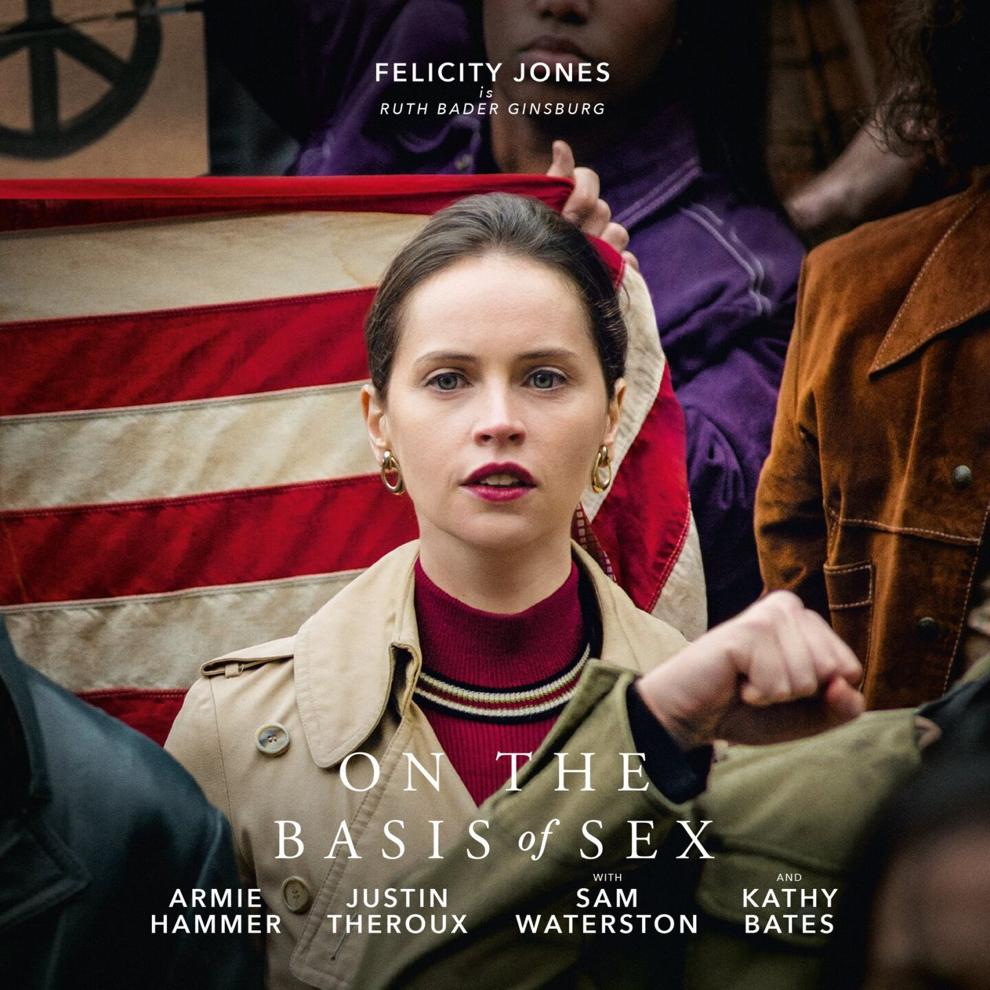 March is here and its Women's History Month. The News Record came up with a list of five movies that will inspire you to reunite with some girlfriends, grab some popcorn and get inspired by powerful women this month. 
"Legally Blonde"
First aired in 2001, the millennial movie "Legally Blonde" chronicles the life of sorority sister Elle Woods, Reese Witherspoon, who suddenly gets dumped by her boyfriend and decides to follow him to law school in hopes of winning him back.
Throughout this chick flick, Woods learns that there is more in the world than just fashion and looks and finds power within herself to jumpstart an impactful career in law – while maintaining her fabulous sorority girl style all the while.
"On the Basis of Sex"
Based on the life of the late Supreme Court justice Ruth Bader Ginsburg, "On the Basis of Sex" takes place in 1956, when women faced cruel discrimination on the basis of their sex, a huge obstacle that Ginsburg, Felicity Jones, had to overcome when she began her journey at Harvard Law School. 
Later in the movie, her husband Martin, Armie Hammer – also a law student – is diagnosed with testicular cancer. Between classes and taking care of her sick husband, Ginsburg must overcome challenges and fight for her beliefs. 
"Ocean's 8"
Debbie Ocean, Sandra Bullock, who was recently paroled, spent years masterminding a massive jewelry heist at the upcoming Met Gala. 
To get the job done, Ocean organizes a group of smart women up to the task. From fashion designer to jewelry maker, they scheme and construct their strategies to steal a $150 million Cartier necklace. Popular names such as Rihanna and Anne Hathaway star alongside Bullock in this thrilling movie. 
"The Devil Wears Prada"
Two ambitious women are working for a female-run magazine, one of which is college graduate Andy Sachs, Anne Hathaway, who struggles to find a job when she is hired by the iconic and successful fashion magazine editor Miranda Priestly, Meryl Streep, as her personal assistant.
Fashion is not Sachs' area of expertise, but she aims to stand out while making new friendships, experiencing obstacles and cherishing relationship interests along the way. 
"Sex and the City"
"Sex and the City" is a great reference for many women out there. The classic TV show was on air from 1998 to 2004 and its first movie aired in 2008, chronicling the lives of four middle-aged women, portrayed by Sarah Jessica Parker, Kristin Davis, Cynthia Nixon and Kim Cattrall, who pursue their successful careers in New York while looking for love and a Monolo Blahnik shoe here and there. 
They all have different aspirations, personalities and beliefs, which makes it all even better. The television show has two spin-off movies and one reboot show called "And Just Like That…"