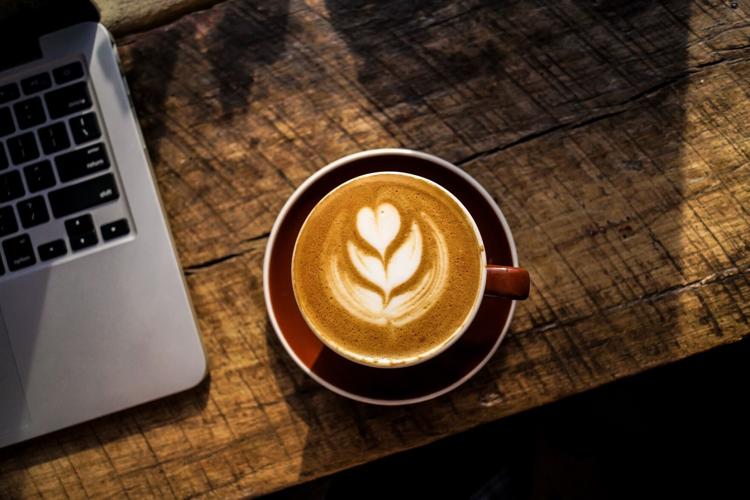 Pumpkin spice season is upon us, and to top things off, today is National Coffee Day. There is no better way to celebrate than to throw on your favorite cardigan, listen to your favorite fall album (I recommend the original Twilight soundtrack) and order one of these pumpkin spice creations at your nearest Starbucks.
1. Pumpkin Spice Cold Brew
This is possibly the greatest item to have ever made its way onto the Starbucks menu. Blending the best parts of cold brew and the classic PSL (i.e. excessive caffeine and, well, pumpkin spice), the pumpkin spice cold brew has quickly claimed its place as a fan favorite.
2. Pumpkin Spice Chai
This gem is brand new on my radar as of this year. It's not on the menu, but easy enough to order and make. It's a little bit sweeter than the original chai and PSL, but just as delicious. This comes in number two because of all the ways you can tweak it to suit your needs. Add a shot of espresso to make it "dirty," or ask for it "extra spicy" to ramp up the chai and counter some of the sweetness. Order it iced or hot depending on your mood and enjoy your custom creation.
3. Pumpkin Spice latte
The original. The game changer. The holy water of the basics (myself included). All that being said, the PSL comes in third simply because of the innovation and novelty of the first two. I love the PSL equally whether it's ordered hot or iced and am thinking about starting a petition to keep it on menu year-round.
4. Pumpkin Spice Crème
Okay, this is not technically coffee, but it is definitely worthy of an honorable mention. Essentially warm milk and pumpkin spice, this is the perfect drink for when you need the comfort of a hot coffee in hand, but your anxiety just won't allow a third cup of caffeine today. This has all the deliciousness of the original PSL and can be enjoyed by coffee lovers and haters alike.
5. Pumpkin Spice Frappuccino
This is dessert in disguise as coffee and we all know it. Save this one for those days when you just need to 'treat yo' self,' and indulge in something sweet, icy and covered in whipped cream. Yes, you might have the same order as the 13-year-olds in line next to you, but I promise the rest of the adults are secretly jealous. 
There are of course other coffee shops that feature pumpkin coffees outside of Starbucks, and lots of them are celebrating National Coffee Day by offering free or discounted coffees. Dunkin' is offering a free medium coffee, hot or iced, with any purchase. Starbucks will add a free drink to your account when you purchase a grande or larger drink today. High Brew Coffee has teamed up with Kroger to offer a free coffee coupon via the High Brew website, redeemable at your nearest Kroger.
There are infinite ways to celebrate National Coffee Day. Tweet us to tell us how you will be celebrating this year!