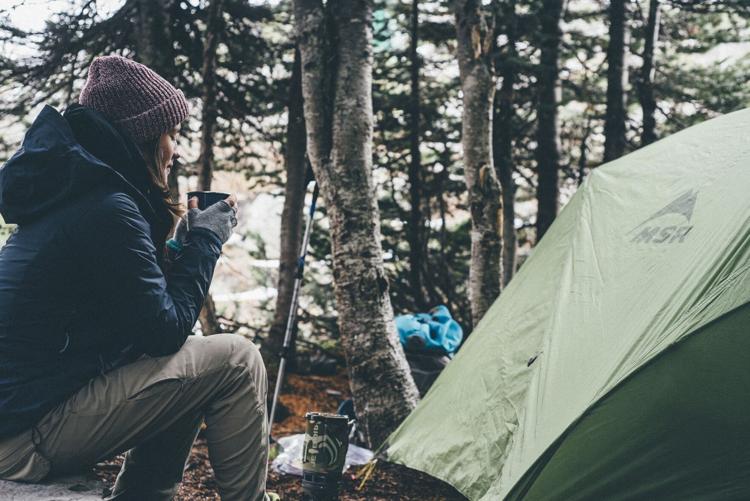 For many students, getting away from campus — even just for a night or a weekend — can do wonders for their mental health. However, with the travel and safety restrictions in place, finding a safe place that would be worth the trip isn't exactly easy. That's when camping comes in handy. Even better, you can camp any time of year, and is the perfect experience amid a pandemic. Here are some tips to enhance your camping experience. 
---
Getting started 
There are many different ways that you can camp: With a tent, RV, rooftop tent, car, truck and more. Many campers like to set up in the bed of their truck, using a truck topper. With a blowup mattress, campers make it comfy and set up their sleeping bags, blankets and pillows. However you camp is up to you. 
---
What to bring 
What you bring all comes down to what you will be planning to do while camping. There are endless options for enjoying the outdoors, from hiking and biking to kayaking and climbing and more. Bring the appropriate attire and equipment for the activities you have planned, as well as food, toiletries and bug spray. When deciding what clothing to pack, check the weather ahead of time. If it will be hot, you should still consider bringing something warm to wear, such as a sweatshirt, just in case it gets chilly at night. 
---
Where to camp 
If you want to stay close to Cincinnati, a few of the closest places are Hocking Hills, the Red River Gorge and Land Between the Lakes. 
A helpful tool for finding the best trails and scenic spots is the AllTrails app. The app contains a hand-curated list of trail guides from across the country and can be filtered by length, rating, intensity and other settings such as attractions or activities. Users of the app can leave reviews of their experience with the trail and write specifics about what they did or didn't like, making the app a useful resource for pinpointing which routes you're interested in pursuing.
---
Campground or Overlanding 
There are a couple of options regarding how you may prefer to camp. The easiest option is to stay at a campground. They provide you a designated spot with a table, a bonfire pit and likely a bathroom. Staying at a campsite, however, usually costs a fee. 
The other option is to overland, which is when there is no designated spot to stay, and you come across a place yourself that you decide safe to spend the night. 
---
Exploring and Adventures 
You never know what you will come across when you go camping, and the memories you make are ones that you will have forever. It's exciting to not know what to expect and be amazed at what you find.