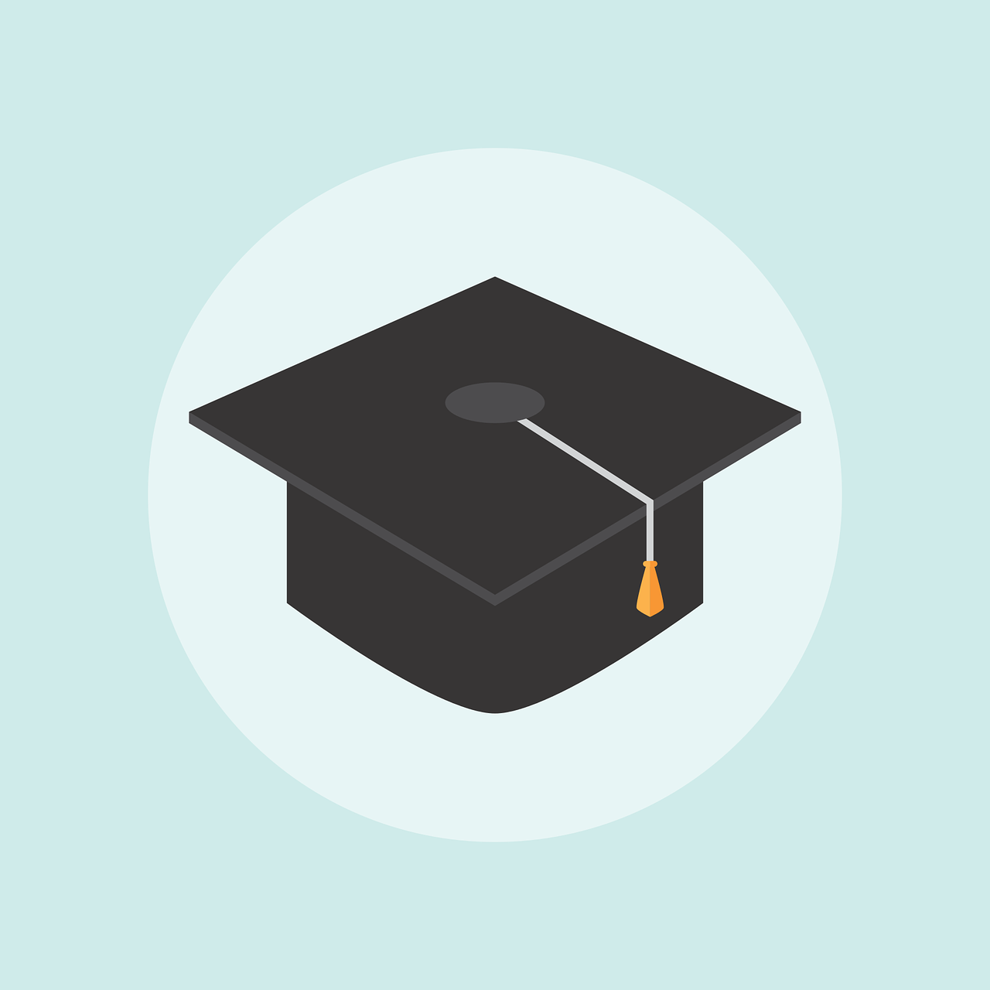 Graduating from college comes with a lot of decisions. What job are you going to have? Where are you going to live? What do you want your career path to look like? But there is one question that rises above all the rest: what design are you going to put on your graduation cap?
For years, students have been decorating their grad caps with a design or quote that they feel best represents them and their college experience. Some may go with a meaningful message, while others may choose something closely related to their major or something meant to make people laugh or smile. No matter which direction you decide to go with, these are some tips to help you create the cap that fits you best.
---
Picking a design
The hardest part of designing a grad cap is first picking which design you want to go with. There are three main types of grad cap designs. The first is to do something inspirational or meaningful. This may mean thanking your parents or putting a quote that is close to your heart. 
Some great examples include: "What feels like the end is often the beginning," "She believed she could, so she did," "I can and I will," or "The best is yet to come."
Another popular genre of caps are ones that are meant for your specific field of study. These might be a clever pun based on your major or something relevant to something you've learned in your classes. 
For example, if you're a psychology major, you can use "Psyched to be graduating." If you are graduating in a medical field, you can use a reference to a medical TV show. One popular one is Grey's Anatomy's "It's a beautiful day to save lives." You can also allude to where you are going next, whether that be grad school or a specific type of job. A theater major might have a cap that says, "Broadway here I come," if that's a dream of theirs.
A third type of design is something funny or a reference to something you enjoy. Maybe you want to mimic the title card of your favorite TV show or put a picture of your favorite movie character on it. Quotes from "The Office," "Breaking Bad," "Friends" and Disney are popular choices. You can also reference your time at college by thanking Starbucks for getting you through classes or shout out your favorite local bar.
With so many options, it can be hard to narrow it down to just one design, but pick something that fits you and that you would be proud wearing on your cap.
---
Picking your materials
After you have a design, you're ready to gather your materials. Stores like Michaels and Joann Fabrics often have cheap craft supplies. If you're planning on sticking something on your cap, make sure you have a glue gun or some other type of clear glue that won't show up once dry. If you want to avoid any possible glue mishaps, you can go for items with their own adhesive on them, like stickers. Lettering stickers are a great alternative to hand gluing each letter one-by-one. 
For those looking to go all out, most scrapbook sections have plenty of materials that will work, such as fake flowers, ribbons, paint pens, washi tape, fabric and glitter. A warning: if you decide to use glitter on your cap, be careful. If you use too much, you can create a mess that can get everywhere or that will fall off your cap and onto your outfit.
After you have your supplies, make sure to lay them out on your cap before gluing or sticking anything down. This can prevent any space issues you may have.
The most important thing to remember when deciding to decorate your cap is that it is your choice. Pick something you will look back on and smile and something that represents your time at UC.