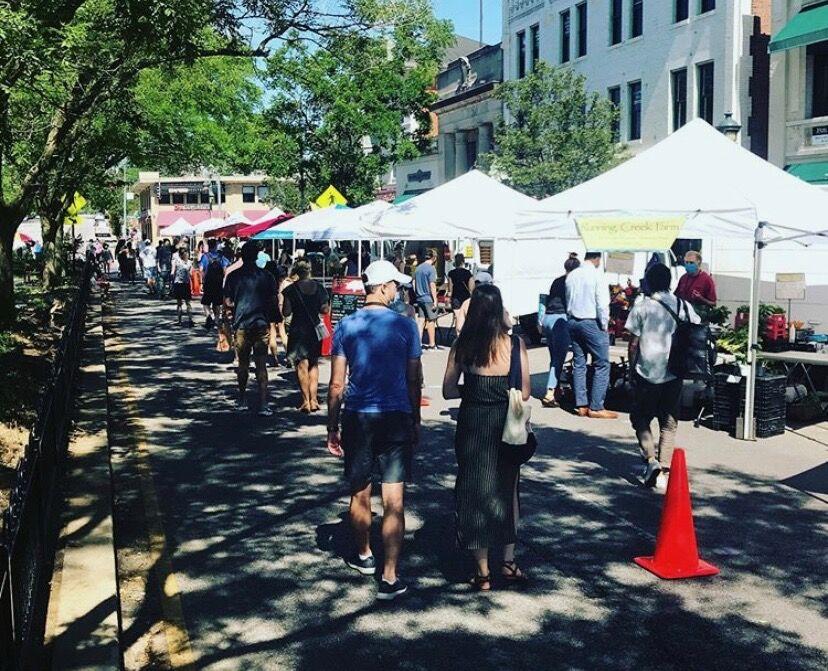 It can seem expensive and time-consuming to be environmentally conscious while in college. However, you can incorporate many accessible and easy practices into your daily lives to lower your carbon footprint. Here are five tips on being a sustainable student at the University of Cincinnati (UC). 
Shop local produce 
Purchasing locally grown food is a feasible way for UC students to enter the world of sustainability. Doing so reduces food miles – the distance that food is transported from the producer to the consumer – so fewer greenhouse gases are emitted during transport.
Cincinnati offers many opportunities to buy local and organic food. Summit Park, Northside, Hyde Park and other neighborhoods host weekly farmers' markets where you can find locally-grown produce, depending on the season. Findlay Market in Over-the-Rhine (OTR) sells everything under the sun, from falafel to lobster to olive oil, for reasonable prices and top-tier quality.
Swap out single-use products 
There are so many products we use for a short time and dispose of: toothbrushes, plastic bags, tampons and more. However, stores like Simply Zero in OTR sell reusable, long-lasting products you can swap for your disposables. You can purchase bamboo toothbrushes, menstrual cups and silicon snack baggies to reduce your waste.
Make sure to find a good reusable water bottle instead of buying plastic ones as well. As a college student, it can be difficult to afford good reusable products without breaking the bank, so take your time transitioning. Keep in mind that buying a single product to last you a lifetime will save you money in the long run.
Flip empty containers 
If you have old, empty containers for candles or jars, they can easily be transformed into pots for plants. Having plants in your dorm makes it smell better and improves the air quality. Research how much sun exposure and water each plant should get before buying it.
You can also use mason jars or juice bottles as containers for laundry and dish detergent. Simply Zero offers cleaning supplies in bulk – bring your old containers, fill them up with anything you need and then pay according to weight.
Reduce meat consumption
More than 1,800 gallons of water go into making a single pound of beef, according to FoodPrint. Water is necessary for the agricultural aspect of meat production, and tons of food is needed to sustain the meat-producing animals. Cutting meat out of your diet for even a single day per week is an easy way to limit your carbon footprint. UC offers many vegetarian options at the dining halls, such as On-the-Green's black bean burger or tofu stir-fry.
Get involved with campus orgs
UC Sustainability is the department that monitors UC's carbon footprint, and it has created many amazing programs, such as the UC Garden, Athletics and Special Event Recycling and waste diversion efforts. The Bike Kitchen underneath Dabney offers free bike services to promote carbon-free transportation. Any corner of UC Sustainability is an exciting and fulfilling place to work; look at UC's website for information about how to apply for a job.
The Sustainable Fashion Initiative is an important club to join if you're interested in fashion or the carbon footprint created by your clothes. This organization is all about finding ways to change our habits and mindsets about fast fashion. Finally, the Leaders for Environmental Awareness and Protection (LEAP) offers countless volunteer opportunities around Cincinnati and educates students on current climate issues.