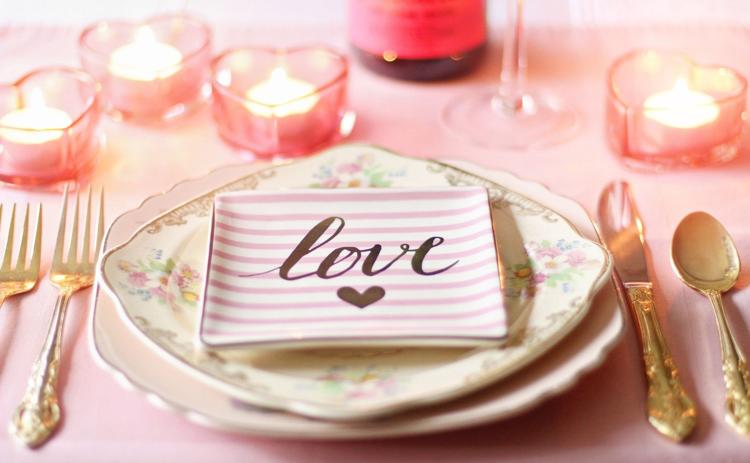 Whether you love or hate Valentine's day, the heart-shaped foods and expensive chocolates are undeniably the best part. However, taking your significant other out for the three-course dinner they deserve can break the bank. To help, we've collected three Cincinnati restaurants that are offering deals for Valentine's day dinners.
---
P.F. Chang's China Bistro
For an Asian-inspired Valentine's day meal, head over to P.F. Chang's. This restaurant lets diners choose one starter, two entrées and a dessert, all for $75. Starter options include Chang's Chicken Lettuce Wraps, Tempura Calamari & Vegetables and the Kung Pao Dragon Roll. The choice of entrées is Mongolian Beef, Oolong Chilean Sea Bass, Salt & Pepper Prawns or Chang's Spicy Chicken. Finally, diners are given the choice between the Great Wall of Chocolate and New York-Style Cheesecake for dessert. Dinner comes with two glasses of Gloria Ferrer Blanc de Noirs, but you can upgrade to the full bottle for $20.
2633 Edmondson Rd., Cincinnati, OH 45209
---
Buca di Beppo
For a classic "Lady and the Tramp" Valentine's day, Buca di Beppo in Norwood offers a Lasagna Lovefeast for $54.99. As opposed to P.F. Chang's where guests are able to choose from a list of options, the Lovefeast is already curated by Buca's chefs. The main course is a heart-shaped lasagna for two, along with a small order of Buca's famous garlic bread, a salad, either mixed greens or a Caesar salad and a chocolate-chip cannoli to finish dinner off on a sweet note.
2635 Edmondson Rd., Cincinnati, OH 45209
---
Andy's Mediterranean Grille
If you're looking to take your valentine to the Mediterranean coast, Andy's Mediterranean Grille in Walnut Hills has you covered with a three-course dinner for two. For $56, guests are offered the choice between a soup or salad starter, followed by an entrée of Chicken Tawook, Lamb Shank or Tenderloin Kabobs & Sautés and finished with dessert.
906 Nassau St., Cincinnati OH 45206