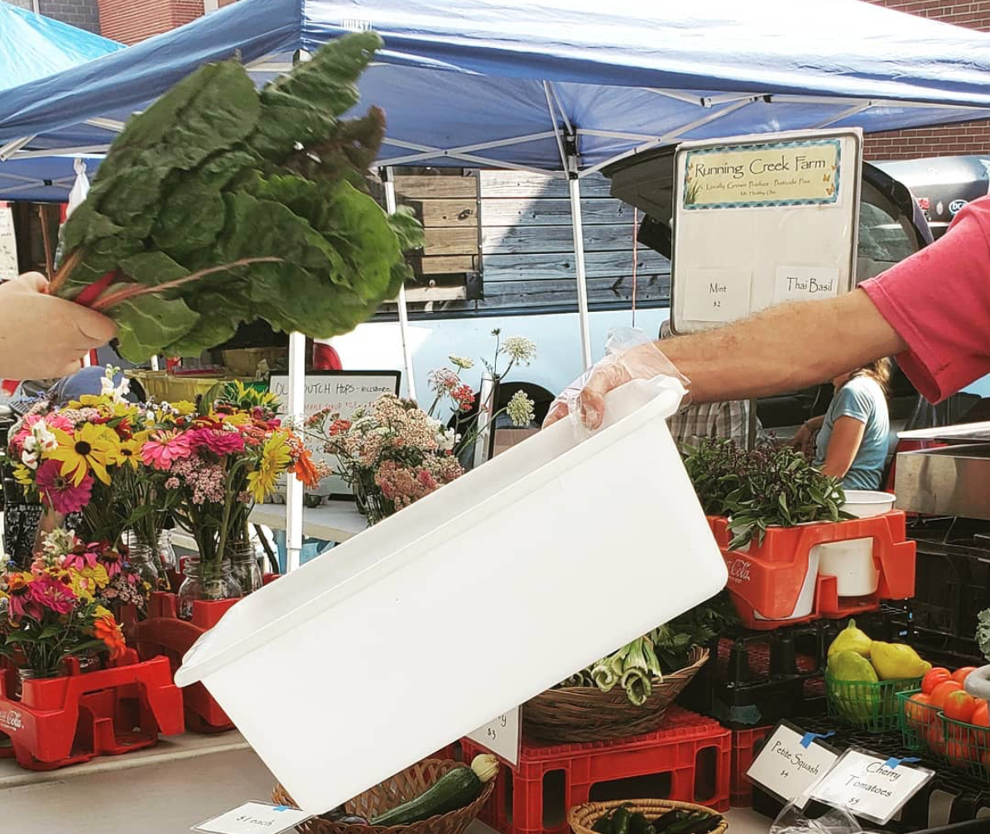 As the weather grows warmer and the first buds begin to bloom, the season beacons us to get outside and explore. There is no easier way to do that than by checking out one of the several local farmers markets in Cincinnati. When you shop at the farmers market, not only do you support local business, but you also get a firsthand glimpse at the impact of where your dollar goes. The vendor selling you their product is likely one of the few people to have ever come into contact with it.  
Local products are often ethically sourced, fresher and give you the chance to explore different items that may be in season. Incorporating a trip to a farmers market as part of your weekly grocery haul helps you connect with your community and can even help save you a couple bucks along the way. While many in Cincinnati know of the biggest local market, Findlay Market, there are many other hidden gems throughout the area. Here are three you can check out during your next trip to fill the pantry.
---
Covington Farmers Market
Covington Farmers Market operates year-round every Saturday in Covington. This market features local produce from the greater Cincinnati and Northern Kentucky area, but this isn't all they offer. Besides a rotating selection of seasonal produce, they also have bakeries, florists, brewers, and the occasional specialty vendor. 
Be sure to check out North South Baking for their signature "cruffin pastry" and Mud Lane Blooms for beautiful floral arrangements. The market is open from 9 a.m. to 1 p.m. every Saturday, so make sure to get there early as vendors tend to sell out of products quickly. After shopping, you can treat yourself to a coffee from Roebling Point and take in the scenery of the local riverside trail. 
---
Northside Farmers Market
Northside Farmers Market is open every Wednesday from 4 p.m. to 7 p.m. This local gem has been selling products within a 70-mile radius of Cincinnati for 19 years and continues to add new vendors and events year-round. Boasting a large collection of fresh herbs, unique sauces and even bath and hygiene products, the Northside Farmers Market takes every step to provide you with as many of your basic needs as possible. 
Make sure to grab a bag of tea from Wendigo Tea Co. - a fun supernatural-themed tea company. Don't forget to bring your food scraps and compost to Queen City Commons while you're there. They offer a one-time drop-off for $3 per five-gallon volume of scraps, and you can consciously dispose of the old while you start shopping for the new. After the market, be sure to grab dinner at one of the many unique eateries in Northside such as Tickle Pickle or Bridges. 
---
Hyde Park Farmers Market
This market will begin operation again starting in May and will be selling every Sunday from 9:30 a.m. to 1 p.m. Once they start back up, check their Instagram for a weekly guide of what's in season to make sure you're getting the best quality produce for that week. Keep an eye out for special events and vendors they bring in during their season. 
Past vendors have included Fab Ferments, a small-batch hard kombucha company with unique flavors like "Groovy Grape" and "Lemon Lavender." They also have had fresh cheese available from My Artisano, offering everything from goat cheese to brie. After shopping, you can take in the local scenery of Hyde Park Square.