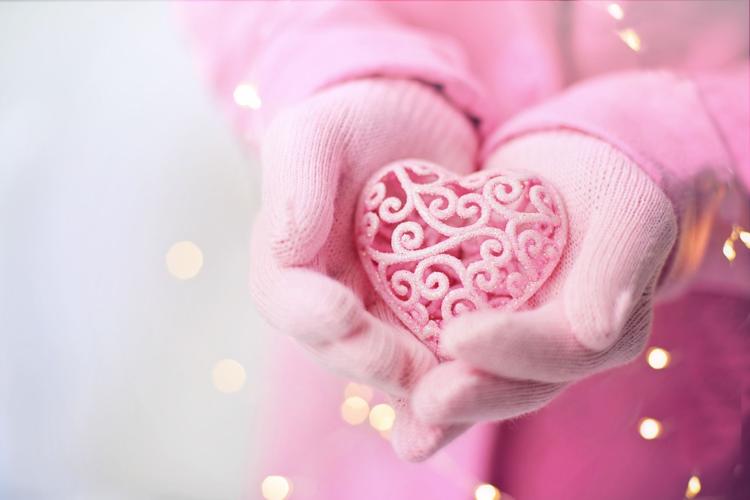 Valentine's Day is by definition the sweetest day of the year. Whether you are celebrating with your special someone or kicking back with your single friends, a sweet and easy-to-make treat is bound to hit the spot.
---
White chocolate fondue
Perfect for a romantic double date, white chocolate fondue is the sweet stuff that dreams are made of. There is no fancy equipment needed for this one, either. All you need is a double boiler — or a glass bowl on top of a saucepan of simmering water — and a crockpot for serving. Grab yourself some delicious dippers such as fresh strawberries or chocolate sandwich cookies and follow this simple and easy recipe for delicious white chocolate fondue.
Ingredients:
1 (12 ounce) package of white chocolate chips
1/2 cup of heavy whipping cream
1/4 cup of light corn syrup
2 tablespoons of salter butter
Directions
Melt chocolate chips, heavy cream, corn syrup and butter over a double boiler, stirring continuously until glossy and well combined. Transfer to a crockpot on low heat to serve.
---
Strawberry cake balls
Cake balls are the trendy treat of the 2010s, but that doesn't mean they aren't just as delicious now that it's 2020. Given how easy they are to throw together using store-bought cake mix and frosting, these treats will be sure to impress even your most romantic foodie friends.
Ingredients:
1 package (18 oz) of strawberry cake mix, prepared
1 cup (half a can) of vanilla frosting
6 ounces of confectioners coating chocolate, melted
Directions
Cool prepared cake for approximately 15 minutes, then crumble into a large bowl. Mix in frosting while cake is still warm. Form mixture into ping pong ball sized balls and dip into chocolate to coat using a spoon. Decorate with sprinkles or chopped nuts. Cool completely on parchment paper at room temperature.
---
Heart-shaped rice krispies treats
Rice krispies are an absolute go-to snack, especially since they are gluten and nut free. This easy and delicious treat can be revamped for Valentine's Day by adding a bit of red food coloring and using a heart-shaped cookie cutter to form them into adorable heart shapes.
Ingredients:
6 tablespoons of unsalted butter
12 ounces of mini marshmallows
1 teaspoon of pure vanilla extract
6 cups of rice krispies cereal
4 drops of red food coloring
Directions
Melt butter and mini marshmallows in a large pot on the stove while stirring (or in a large bowl in the microwave, 30 seconds at a time) until marshmallows are fully melted. Remove from heat and stir in vanilla and red food coloring. Stir in rice krispies cereal until evenly combined. Transfer mixture to a greased pan (9-inch x 9-inch) and press down gently with wet fingertips to avoid sticking. Then spray a heart shaped cookie cutter with cooking spray and stamp out hearts, reforming the trimmings into a square to continue cutting out hearts. Allow to cool 1 hour, then serve.