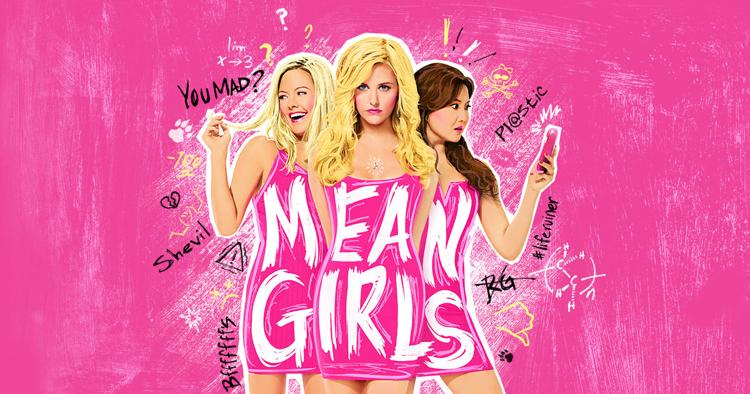 Get ready to take a journey to the past and present with this year's Broadway in Cincinnati series at the Aronoff Center. 
There is something for theater fans of all kinds in this season with classic pieces, contemporary classics and recent Broadway favorites.
The Aronoff offers half-priced student rush tickets for some shows. Head to the Aronoff box office two hours before the show, show your student ID and you'll be able to purchase up to two half-priced tickets in select areas of the theater for that evening or afternoon's performance. If a show is offering a lottery, this means more often than not student rush tickets will not be available.
---
"Come From Away"
Sept. 17-29 
"Come From Away" tells the true story of a small town in Newfoundland, which took in 7,000 stranded passengers after their flights had been redirected during 9/11. In the midst of such tragedy, there was plenty of hope and innate goodness still accessible. While cultures clashed, beliefs varied and anxiety was high, everyone came together to nurture and care for each other in this time of need. The simultaneously heart-wrenching and heartwarming musical is written by Tony nominees Irene Sankoff and David Hein, with direction by Tony Award-winner Christopher Ashley.  
---
"Jersey Boys"
Oct. 15-20 
"Jersey Boys" is working its way back to Cincy. The show tells the true story of Frankie Valli and The Four Seasons. When four Jersey guys came together with an indescribable sound that the radio had yet to hear, it's no wonder how they became a sensation. While they sang in stellar four-part harmony onstage, their relational harmonies were anything but in sync. Delve into this legendary story while jamming out to some of the greatest tunes in history like "Sherry," "Big Girls Don't Cry," "Walk Like a Man," "Can't Take My Eyes Off of You" and more. 
---
"Mean Girls"
Nov. 5-17
Go back to high school with Tina Fey's blockbuster hit comedy. When homeschooled Cady Heron moves from the African savanna to the suburbs of Illinois and now has to go to a public high school, she's in for quite the culture shock. Watch as Cady learns how to navigate the various cliques: band geeks, art freaks and, of course, the plastics. Will she fall to peer pressure and become someone she's not to please queen bee, Regina George?  
---
"Hello, Dolly!"
Dec. 3-15 
Put on your Sunday clothes and head to the Aronoff for the new production of this old classic. Follow matchmaker Dolly Gallagher Levi as she tries to balance her own love life with that of her clients. The Tony Award-winning comedy broke box office records during its run on Broadway, so make sure you don't miss it when it comes to the Queen City.
---
The Lion King
Jan. 8 - Feb. 2
The pride lands are circling back to Cincinnati this winter. The Disney musical is based off of the 1994 animated film of the same name. Young lion cub Simba longs for the day when he can become King of the Pridelands, but when an unfortunate and unexpected event occurs thrusting him into power, he is told he has no choice but to run and never return. The Lion King is a tale of family, identity and love, enhanced by the gorgeous Elton John and Tim Rice score featuring favorites like "Circle of Live," "Can You Feel The Love Tonight," "Hakuna Matata" and many songs exclusive to the stage version that are sure to stun audiences. 
---
Les Miserables
Feb. 11-23
Journey to the barricades with this classic Cameron Mackintosh musical. When beggar Jean Valjean steals a loaf of bread but escapes from prison, he has to live a life in disguise in order to not be found by his parole officer, Javert. Set against the French Revolution, the musical tells a story of true love, loyalty, freedom, passion, heartbreak and war. The famous Alain Boublil and Claude-Michel Schonberg's score features countless ballads including "I Dreamed A Dream," "On My Own," "Stars" and "Bring Him Home." 
---
"Jimmy Buffett's Escape to Margaritaville"
April 14-19
It's five o'clock somewhere in the Buffett jukebox musical. Two girlfriends head to Margaritaville, a rundown hotel in the Caribbean, for a bachelorette weekend. After the bride-to-be assures her husband that she will not cheat on him while she's away, both of the women end up having tropical romances but are convinced that they will not give into their feelings. Your favorite Buffett tunes: "Cheeseburger in Paradise," "It's Five O'Clock Somewhere," "Fins" and of course, "Margaritaville," are included in the show's score.
---
 "Anastasia"
May 12-24
Taking place in the twilight of the Roman Empire and "Roaring '20s" in Paris, the beloved tale of Princess Anastasia comes to life onstage, featuring a book by Terrence McNally and a score by CCM alum Stephen Flaherty and Lynn Ahrens. Anya, a young street sweeper is eager to learn of her forgotten past. With the help of con artists Dmitry and Vlad, Anya's memory becomes restored, but is questioned by themes of love, home and family along the way.
---
"Jesus Christ Superstar"
June 9-21
Have you ever wondered how different the story of Jesus's crucifixion would be from Judas's perspective? This Andrew Lloyd Webber rock opera turns the Passion of Christ on its head with multiple, lesser-talked-about perspectives: Peter, John the Baptist, Pontious Pilot, Mary Magdalene and Judas. See Jesus struggle with the task of dying for everyone's sins, say goodbye to his love interest, be betrayed by his own friends and more in this 50th anniversary tour. 
---
"The Book of Mormon" 
Aug. 4-9
Are you interested in seeing a farcical musical about the "All-American Prophet?" Go on Elder Price and Elder Cunningham's mission trip to Uganda, Africa where everything that could possibly go off the rails, does just that. They are tasked with the job of spreading the good word of the lord to a community that has much bigger problem to solve, like their entire village dying of AIDS. Don't miss this international sensation from the creators of South Park when it stops by Cincinnati.