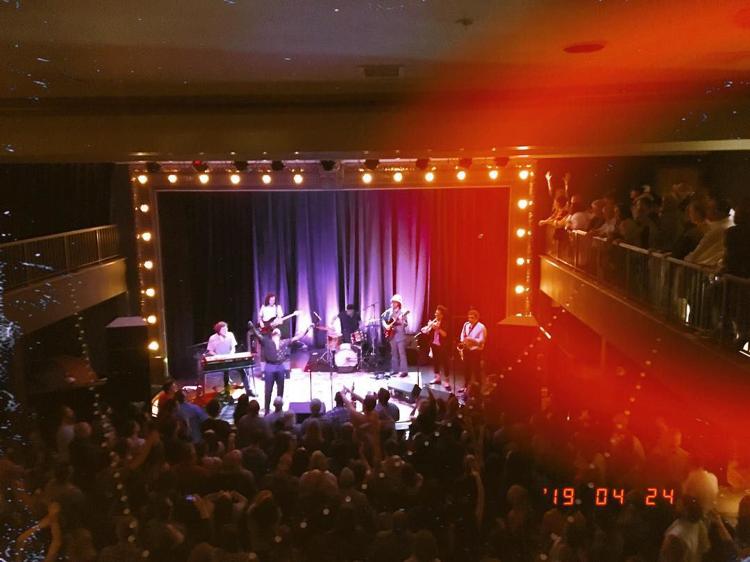 Friday, Oct. 25
Night Circus
A night of enchantment is coming to you this Friday, full of whimsical acts of magic, tarot card readings and fervid entertainment, including aerial performers and skilled dancers. This Halloween show aims to captivate you with its witchy-themed circus acts and endless tricks of extravagance.
8 p.m. Woodward Theater, 1404 Main St.
---
Girls Rock Does Halloween
Get your costumes on the ready for a night of dancing and snacking at the American Sign Museum. This party is being thrown to fundraise Girls Rock Cincinnati, an organization assisting girls and trans youth around the area, and dressing up is mandatory to join in on the fun. Presenting music from bands such as Marjorie Lee, Tweens and Aziza Love, there'll be something to enjoy for anyone of any age.
7-11 p.m. American Sign Museum, 1330 Monmouth Ave. 
---
Saturday, Oct. 26
Music of Cream
Celebrating 50 years since the enormous success of its first album, Ludlow Garage is honoring the music of Cream, a British rock band from the '60s. Highly regarded as the "world's first supergroup" due to the expertise of its members, the group's music went viral across the globe. Now, relatives of the original members are gathering in Cincinnati to perform the songs that were once raved about and electrify an audience with the legacy of Cream.
8:30 p.m. Ludlow Garage, 342 Ludlow Ave.
---
Family Festival: Unmuseum Opening
The Contemporary Arts Center welcomes the art of Terence Hammonds to its galleries. "The Funk Within You" centers on themes of music, dance and culture, and invites viewers to interact with the installation. Activities will be going on around the floor, allowing you to create your own artwork influenced by the exhibit. And the creator himself will be stopping by to speak about his works to all who attend.
noon-3 p.m. Contemporary Arts Center, 44 E 6th St. 
---
Sunday, Oct. 27
Drag Brunch
Halloqueen: You've never been to a brunch like this. Wake up bright and early to get up, dress up, and make your way down for food and fun with drag queens from the local Cincinnati area. You'll be served an array of delicious foods to choose from and enjoy a fabulous performance while you eat. Get your friends together to book a table and take advantage of this extravagant event.
11:30 a.m.-2 p.m. Metropole, 609 Walnut St. 
---
Fall Fest Weekend
Washington Park is holding a festival with something to offer everyone. Bundle up for the cold and survey the park's array of vendors looking to sell their homemade crafts and foods with Cincinnatians. Enjoy the upbeat tunes of an excellent lineup of entertainment playing all throughout the day, and leave with some terrific goods, knowing you've done a part in supporting local business around the area.
12-6 p.m. Washington Park, 1230 Elm St.