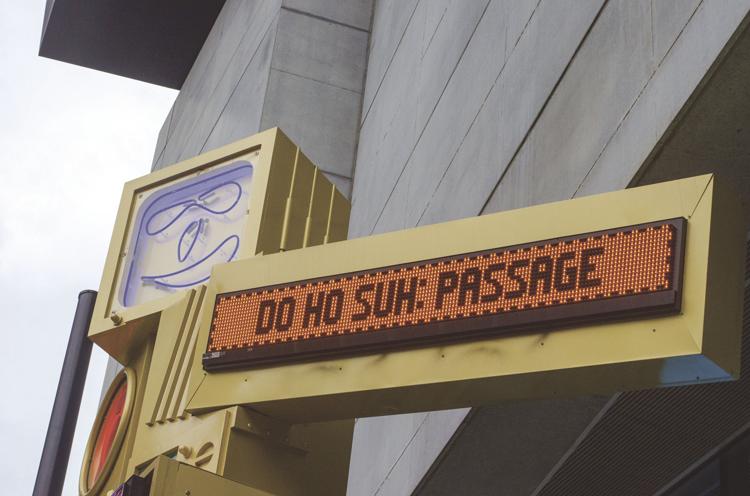 Friday, Nov. 29
Winter Market 
Talented artists and crafters are coming together in the heart of the city to showcase their most spectacular creations, with products for purchase to satisfy anyone on your Christmas list. Other booths will be offering delectable foods alongside the huts of the vendors, and Macy's Light up the Square will take over at 6 p.m. with music, light shows, and fireworks.
noon-11 p.m. Fountain Square, 520 Vine St., Downtown.
---
Turkey Day Time Trials
Get together a group of your most clever friends this Friday and get ready to compete for victory at the Escape Game. Compete against groups across the country to discover who can make the quickest escape. The victors — which could be you — will be rewarded with a free ticket for their next game and a feature on social media. 
Time slots available from 8:00 a.m. to 12:40 a.m. The Escape Game, 28 W Freedom Way., Downtown.
---
Saturday, Nov. 30 
Crafty Supermarket
Presenting the greatest indie craft show of Cincinnati: the Crafty Supermarket. Intending to bring together the artistically-inclined residents of the city, the market accumulates a collection of vendors from both inside and out of the community to showcase a variety of one-of-a-kind products.
11 a.m.-5 p.m. Music Hall, 1241 Elm St., Over-the-Rhine.
---
Makerspace: Let it Glow!
Experience the nostalgia of your grade school science class at Makerspace's UNMUSEUM. Experiment with winter-themed slime among other demonstrations, and leave with creations of all sorts including elephant-toothpaste prints and psychedelic snowflakes.
1-3 p.m. Contemporary Arts Center, 44 E 6th St., Downtown.
---
Sunday, Dec. 1
50 Years Ago Today
The Aronoff Center for the Arts is commemorating the success of the Beatles' White Album this weekend with a tribute performed by talented musicians Todd Rundgren, Christopher Cross, and Mickey Dolenz. Enjoy this blast to the past with catchy tunes and the experience the wonder that is the Beatles.  
7 p.m. Aronoff Center for the Arts, 650 Walnut St., Downtown.
---
Winter Daydreams
Enjoy the emotional twists and turns of a profound symphony, featuring works by talented artists Wagner, Schumann, and Tchaikovsky. The fantastic performance will display themes of love and heartbreak with powerful stories to move the audience.
8-10 p.m. Music Hall, 1241 Elm St., Over-the-Rhine.