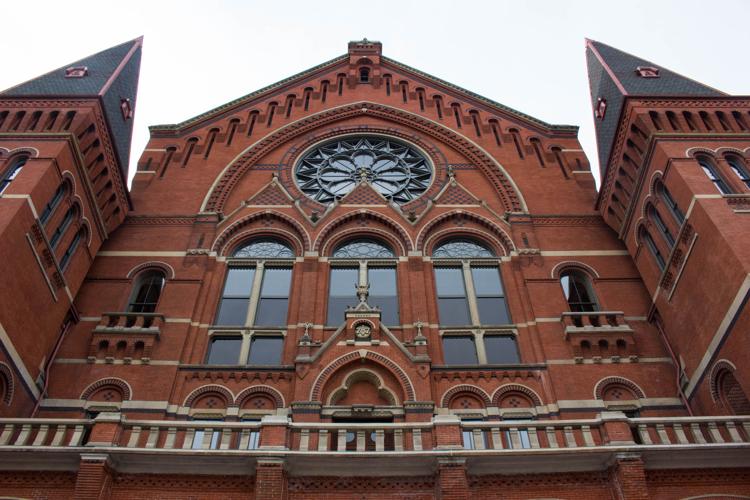 Friday, Nov. 15
Cabaret
Sit back and relax at the Aronoff Center to kick off the start of the weekend with a play. Cabaret tells the story of a young American writer in Berlin through a well-written script and an award-winning score. You'll explore the lives of Berlin natives coming into the Third Reich and dangerous relationships in the midst of the Nazi era. Enjoy watching a play and learning of the hardships of Nazi Germany.
7:30 p.m. Aronoff Center for the Arts, 650 Walnut St., Downtown
---
Open Studios at Solway
If you're an avid art enthusiast, you'll be certain to enjoy a stroll through the studios of local artists in Cincinnati, taking stock of the very places in which their works are created. Presenting large-scale paintings, carefully crafted sculptures, and other fantastical pieces of art, survey the environment from which these artists draw their inspiration and produce their proudest creations.
6-9 p.m. Carl Solway Gallery, 424 Findlay St., West End
---
Saturday, Nov. 16
Festival of Lights
Saturday will be the first day of the Festival of Lights at the Cincinnati Zoo. Admire the millions of multicolored LED lights adorning the landscape and enjoy other activities that are being offered, such as S'mores-n-More stands and a fantastic Wild Lights show on the Swan Lake. There'll be a twinkle everywhere you look and a sure feeling of being blanketed in the stars with the special effects of the display.
5 p.m. Cincinnati Zoo & Botanical Garden, 3400 Vine St., Avondale
---
Wizard Fest
Calling all Potterheads to Ludlow Garage this Saturday. Get into costume with fellow wizard friends and scour through all the Hogwarts-themed activities they have to offer; Butter beer from the "Leaky Cauldron", wands and robes from Diagon Alley and a costume contest as part of the Tri-Wizard Cup. There's even a raffle for a chance to win a trip to London. Get prepped for a night full of fun and opportunity and live out all of your wildest Harry Potter dreams.
7:15 p.m. The Ludlow Garage, 342 Ludlow Ave., Clifton
---
Sunday, Nov. 17
Totally '80s
Cincinnati is throwing it back this weekend with your favorite songs from the "electric decade." With artists performing hits from music stars such as Cher and George Michael and the Heroes Rise Street Dance Experience popping in for some extra excitement, there will certainly be no lack of entertainment for the night. Tease up your hair, put on your brightest clothes and get totally '80s.
7 p.m. Cincinnati Music Hall, 1241 Elm St., Over-the-Rhine
---
OTR Neighborhood Cleanup
Help beautify Cincinnati this weekend alongside Taft's Ale House. Bundle up for the cold and get ready to give back to the community that provides so much, picking up trash along sidewalks for the Over-the-Rhine neighborhood. You will be provided trash bags and gloves, just bring a positive attitude and a warm coat. All volunteers will be rewarded with a coupon for the Ale House.
10 a.m. Taft's Ale House, 4831 Spring Grove Ave., Over-the-Rhine