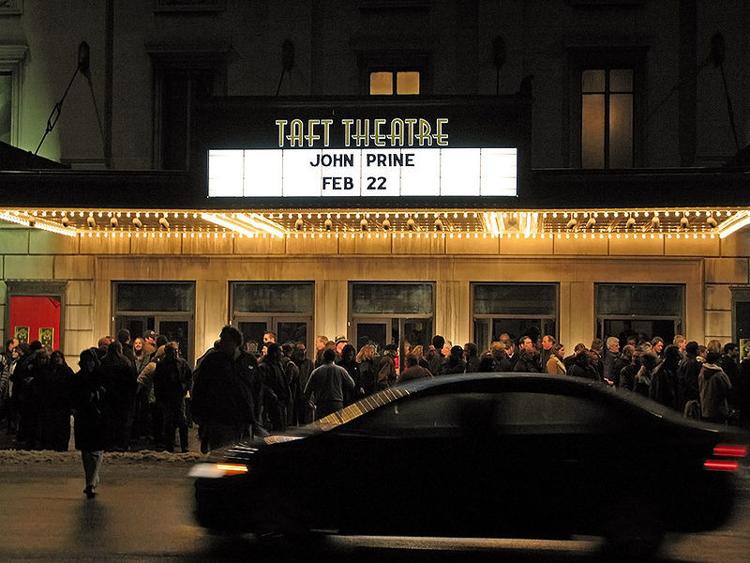 With Halloween in the past and the leaves on the ground, it's time to enjoy these last few days of sweater weather before the chill sets in. Here are a few places to explore and things to do while you can still enjoy the brisk autumn air. 
---
Friday, Nov. 1
Rumours of Fleetwood Mac
You've heard of Fleetwood Mac, but have you heard of Rumours of Fleetwood Mac, the iconic tribute band personally endorsed by Mick Fleetwood himself? They group is coming to Cincinnati this week to showcase its outstanding tribute performances to the greatest rock n' roll songs to grace the music industry and celebrating 50 years of iconic tunes to sing to.
8 p.m. Taft Theatre, 317 E. 5th St.
---
Public Art Tour
Gather at the lobby of the 21c Museum to explore the meaning behind countless works of gorgeous art. Experts are excited to lead a group of visitors through the museum's galleries, delving into the significance behind the works and letting viewers in on secrets otherwise not known. Come out for free to get in on the fun and up your knowledge of today's most beautiful and current art.
5 p.m. 21c Museum Hotel Cincinnati, 609 Walnut St.
---
Saturday, Nov. 2
Mac n' Cheese Throwdown
The second annual Mac n' Cheese Throwdown is hitting off this Saturday, and you're invited to join. Some of the most epic chefs around the Cincinnati area are competing to prepare their most delicious and cheesy creations, sure to make your mouth water. You'll decide for yourself who best succeeded and will be named the Mac n' Cheese Champion of Cincinnati, so get your tastebuds ready and show up with an empty stomach.
11:30 a.m.-2:30 p.m. The Phoenix, 812 Race St.
---
Day of the Dead
Fun and education collide at the Day of the Dead event this weekend, presenting plenty of DIY crafts and storytelling activities and complete with food and refreshments. Take advantage of this opportunity to learn about Hispanic culture and traditions that take place on the actual Day of the Dead each year.
2-3:45 p.m. St. Clement Church, 4536 Vine St.
---
Sunday, Nov. 3
The Lackman Chili Cook-Off
If you're particularly proud of a home-crafted chili recipe, show it off at the Chili Cook-Off. After presenting your finest bowl, sample the creations of other fellow chefs to determine who will be deemed the winning chili team. If you'd prefer not to cook and to simply dip your spoon in every pot, feel free to join in on the judging anyway, and become a member of the voting panel to fill your stomach and bestow bragging rights on one worthy winner.
2-5 p.m. The Lackman, 1237 Vine St. 
---
Empty Bowls
Pottery, food and charity are the themes of Empty Bowls, an international movement dedicated to feeding the hungry and helping children. Purchase a ticket and show up to Arnold's and receive a delicious meal served in handcrafted bowls. Get a taste of scrumptious soups and delectable desserts, all the while taking part in a mission to help hungry children.
11 a.m.-1 p.m. Arnold's Bar and Grill, 210 E. 8th St.