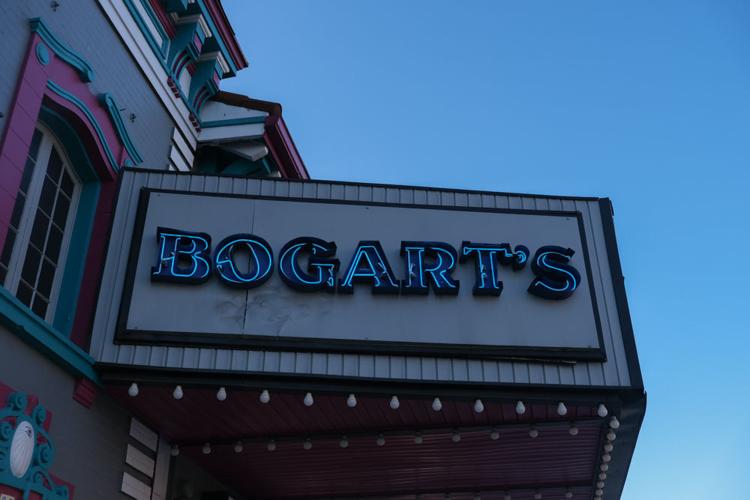 Have any weekend plans yet? If not, here are some things for you to do around the city.
Friday, Aug. 30
Fearful Symmetry: Alice Pixley Young, an exceptional multimedia artist whose work has thrived alongside support from the Cincinnati community, launches an exhibition at the Taft Museum of Art this Friday. As a creator whose projects respond to the impermanence of her surroundings, her "immersive installations" are dedicated to illustrating the environmental changes our modern world faces on a daily basis. Enjoy pondering the meaning behind the works of ideas conveyed through a blend of materials including glass, salt, ash, sound and light upon many more.
11 a.m. Friday. Taft Museum of Art, 316 Pike St.
Battle of the Bands: Ready to hear your favorite small-town bands battle it out in the heart of downtown Cincinnati? Battle of the Bands in Fountain Square brings together a lineup of acts ranging from hard rock to old-time country so they can fight out their sound in an all-star showcase. Don't miss acts such as Here Come Here, Freak Mythology, One Degree from Mande and Sick Serenity.
7 p.m. Friday. Fountain Square, 520 Vine St. 
Saturday, Aug. 31
TSFTC End of Summer Food Festival: As summer comes to an end and the school year begins, there's no better way to celebrate one of the last sunny weekends of the year than a huge party complete with unlimited food. Come to Coney Island to feast on a selection of meals presented by the Tri-State Food Truck Coalition, open to anybody and everybody with an appetite.
2-10 p.m. Saturday. Coney Island, 6201 Kellogg Ave. 
Saved by the 90s: It's easy to reminisce in the days of grunge fashion, Tamagotchi and tons upon tons of tie-dye. It's even easier to party at Bogart's ultimate tribute to this iconic era. Relive your days as a 90s kid while listening to cover bands playing your favorite songs and meet people from the area experiencing the same nostalgia.
8 p.m. Saturday. Bogart's, 2621 Vine St. 
Sunday, Sept. 1
Art on Vine at Fountain Square: If you're looking for something to spruce up your college home into a one-of-a-kind space, there's no better option than original pieces by gifted Cincinnati artists. This prodigious art show in Fountain Square features over 75 local artists and creatives hoping to share the fruit of their talents all across the city and straight into your hands.
Noon-6 p.m. Sunday. Fountain Square, 520 Vine St.
WEBN Fireworks at Riverfest: Rather than mourn the three long months of a wonderful summer, why not celebrate the memories instead? There's no better way to do so than with a massive fireworks display at the edge of the river. Camp out at Sawyer Point Park for the day with friends before one of the biggest fireworks shows in the Midwest, beginning at 9 p.m.
Noon. Sunday. Sawyer Point Park, 705 E Pete Rose Way.