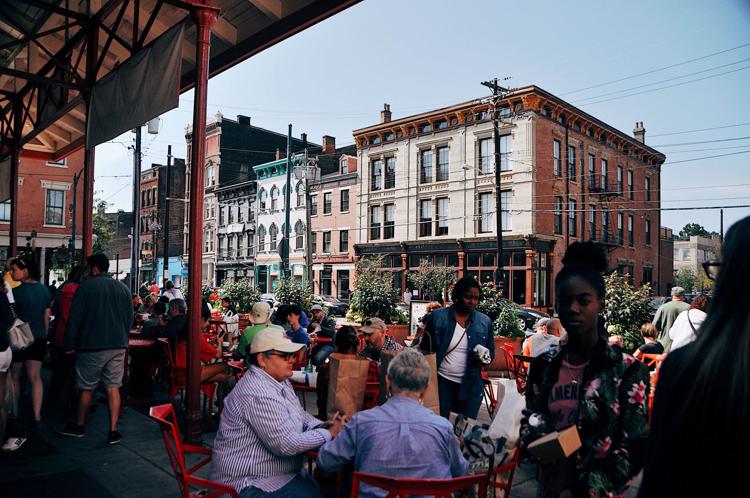 With many campus events canceled, bars and restaurants closing early and group activities discouraged, it sometimes feels like there's nothing to do – especially on a college budget. Here are our top five recommendations for safe and fun things to do near campus for under $15. 
---
Cincinnati Art Museum 
This is one of the best museums in the city simply because general admission is free and so is parking. If you choose to attend a special exhibition, that will cost $5 with your student ID. Located not even 5 miles from campus, the museum is an exciting experience both inside and out with a collection of over 67,000 works of art inside. Advance registration to visit is required. Open Tuesday – Sunday, 11 a.m. – 5 p.m.; Thursday, 11 a.m. – 8 p.m. cincinnatiartmuseum.org
---
Krohn Conservatory
Just a hop and a skip away from the art museum, Krohn is the eco-oasis you didn't know you needed. With general admission only $7 for adults, you can spend hours meandering through the many different eco-systems of thousands of plants the conservatory offers. Catch their current flower show, "Plum Gorgeous," featuring dozens of monochrome purple autumn plants.
Open Tuesday – Sunday, 10 a.m. – 4 p.m. cincinnatiparks.com/krohn/   
---
Findlay Market
Findlay Market is a classic Cincinnati gem located not even 2 miles from campus. Browse dozens of vendors selling anything from produce to pottery to coffee. Enjoy bi-weekly live performances by local musicians in the biergarten through October while eating whatever snacks you talked yourself into buying. We can't promise you'll have the willpower to spend less than $15 once you're there, but any dollar put towards local businesses is a dollar well-spent.
Open Tuesday – Friday, 9 a.m. – 6 p.m.; Saturday, 8 a.m. – 6 p.m.; Sunday, 10 a.m. – 4 p.m. findlaymarket.org
---
Cincinnati Parks
Though we live in an urban area, Cincinnati residents are lucky to have so many well-kept and beautiful local parks to explore. Within 15 minutes of campus, there is Ault Park, Eden Park, Burnett Woods, Washington Park, Sawyer Point Park and more. Go hiking or fishing, fly a kite, watch some birds or enjoy incredible views of our city. Of course, all for free.
Get all the info you need at cincinnatiparks.com.
---
Purple People Bridge
Do you really live in Cincinnati if you've never walked the Purple People Bridge? According to cincinnatiusa.com, this bridge is "the longest connector of its kind in the country that links two states." Start at Sawyer Point and make your way across the bridge, enjoying the view and fresh air along the way. Treat yourself with an ice cream in Newport on the Levee when you reach the other side.