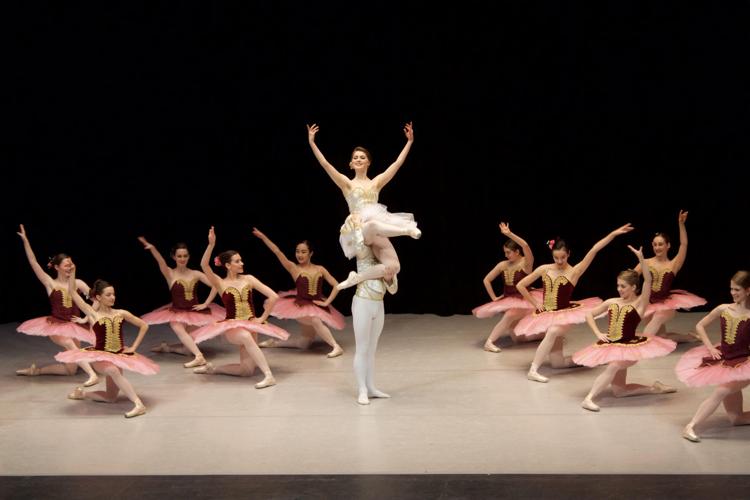 The University of Cincinnati College-Conservatory of Music's (CCM) greatest arts fundraiser is taking on a new format this year in an online showing of Moveable Feast: From Coast to Coast at 8 p.m. on Jan. 22.
The fundraiser has been an incredible asset to CCM students in the past, lighting the way for their aspirations of joining the world of media and performing arts by supplying them with much-needed funds for scholarships and other opportunities to succeed. This year, in particular, this mission holds especially true as the COVID-19 pandemic has had drastic financial repercussions on the program, taking away students' abilities to hold paid performances and other work experiences that are desperately needed to allow them to progress in the industry and to make the most of their time at CCM. 
Moveable Feast has taken advantage of this year's new socially-distanced circumstances to expand the show's breadth in a way that can't be accomplished face-to-face. Taking these ever-changing conditions in stride, Moveable Feast will now be able to stream performances from across the country straight onto the screens of its guests, giving viewers an experience like never before where they can enjoy the many talents of skilled CCM students and alumni from their very own living room.
CCMpower --- a "group of friends and alumni" of CCM --- is proud to maintain the event this year despite the odds. By purchasing a ticket, guests will be supporting not just the tradition of the Moveable Feast, but the futures of hardworking students that seem to refuse to be held back by uncontrollable circumstances, and subsequently experiencing a show unlike any of the past. 
Although some guests might miss the experience of walking through CCM from one performance to another, the collaborative effort that both CCM and CCMpower have put into formatting the show to a virtual setting could be a once-in-a-lifetime opportunity that proves to be a resounding success. Friends, families and fans alike are certain to find something to enjoy in this special, hour-long show and can be happy taking part in celebrating the finest talent that the Queen City has to offer.
Performances this year will include UC's Wind Symphony, Philharmonia and Jazz Ensemble, CCM's Musical Theatre, Dance and Piano programs, and video pieces by CCM Media Production and Theatre Design and Production students. 
Alumni guests include stars from popular shows such as Hamilton, Frozen, The Marvelous Mrs. Maisel, Dead to Me and more.
Furthermore, Moveable Feast will be hosting a silent auction, VIP chat rooms and offers its Cincinnati guests dinner at home catered by Jeff Thomas Catering. 
Tickets or sponsorships can be purchased online here, or tickets can be bought over the phone at 513-556-2100. General Admission and Young Professional tickets cost $25; CCM Alumni tickets cost $15. After purchasing tickets, guests will receive registration information on how to access the event online.