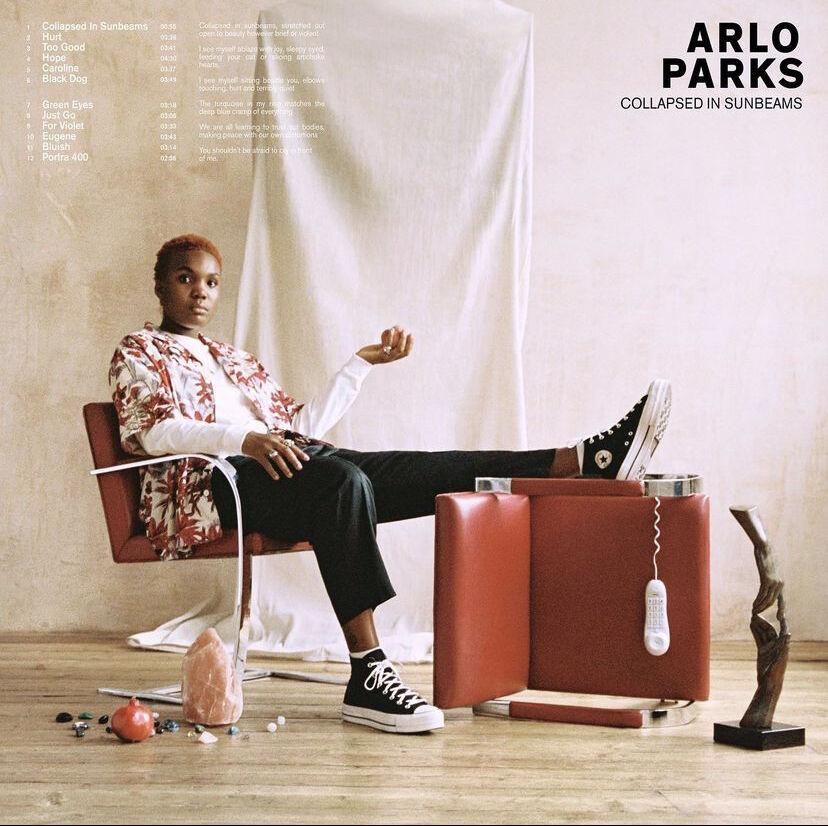 Fall is finally here and as the leaves and weather change, so does our music taste. From the mellow productions of Arlo Parks to the introspection of Taylor Swift, here are five albums to soundtrack your autumn to. 
"Red" – Taylor Swift
As we patiently wait for Red (Taylor's Version) to drop next month, the original version will do for this season. On Swift's fourth album, we see her completely shed her previous tendency to idealize her romantic relationships. Instead, she tackles loss, heartbreak and disappointment to create a reflective mood appropriate for the season. Whether the song is referencing fall directly like on the title track and on "All Too Well," or simply offering cozier, acoustic-driven tracks like "I Almost Do" and "Sad, Beautiful Tragic," every track on the album is undoubtedly best enjoyed in the fall. 
"Collapsed in Sunbeams" – Arlo Parks
Originally released this past January, "Collapsed in Sunbeams" won the Mercury Prize last month, renewing interest in the album at just the right time for it to soundtrack this year's autumn. This debut from Parks includes 12 easy-going tracks featuring impeccable storytelling against relaxing productions. Standouts like "Too Good" and "Portra 400" are as ingenious as they are breezy. Simply put, "Collapsed in Sunbeams" is a mellow and crisp album tailor-made to listen to on an equally mellow and crisp fall day.
"Norman F–ing Rockwell!" – Lana Del Rey
Lana Del Rey's obsession with Americana and Southern California may seem to make her music a better fit for the summer on the surface. In actuality, though, her honest, poignant lyrics seem more appropriate for the later months of the year. Even when Lana Del Rey sings of summer on the album, it is often wistfully, as if she is looking back on her summer as autumn and winter approach. Songs like "Cinnamon Girl" and "The Greatest" best showcase Lana Del Rey's intimate and moody sound, reflecting the shortening of the days in the fall and the loss of the leaves on the trees, while also proving that all of her music, but especially that of NFR, embodies the characteristics of this time of year. 
"Folklore" – Taylor Swift
Yes, it's another Taylor Swift album on this list, but the fact of the matter is that Swift's songwriting and melodies sound like they were made for autumn, and the tracks on "Folklore" best exhibit that. Released in some of the darkest hours of the pandemic back in July 2020, the album was noted for meeting the zeitgeist of the moment. Featuring 16 songs and a bonus track, the songs on "Folklore" are quiet and warm while also being pensive and nostalgic. Nearly a year and a half later, Swift's pandemic passion project has proved to be more timeless and universal than she may have intended; themes of seclusion and escapism embedded throughout the album recall emotions commonly felt as days get shorter and colder.
"Hozier" – Hozier
On his self-titled debut album, Hozier offers up a folksy soft rock. The album's soft guitars and genre-spanning tendencies create a woodsy, seasonal feeling that every track, start to finish, embodies. Tracks like "To Be Alone" and "Angel of Small Death and the Codeine Scene" features dark productions, creating a melancholy mood against their equally dark lyrics. That's not to say the album is a complete downer. Tracks like "From Eden" and "Someone New" are lighter in both topic and production without sacrificing the haunting atmosphere that makes this album such a seasonally appropriate one.