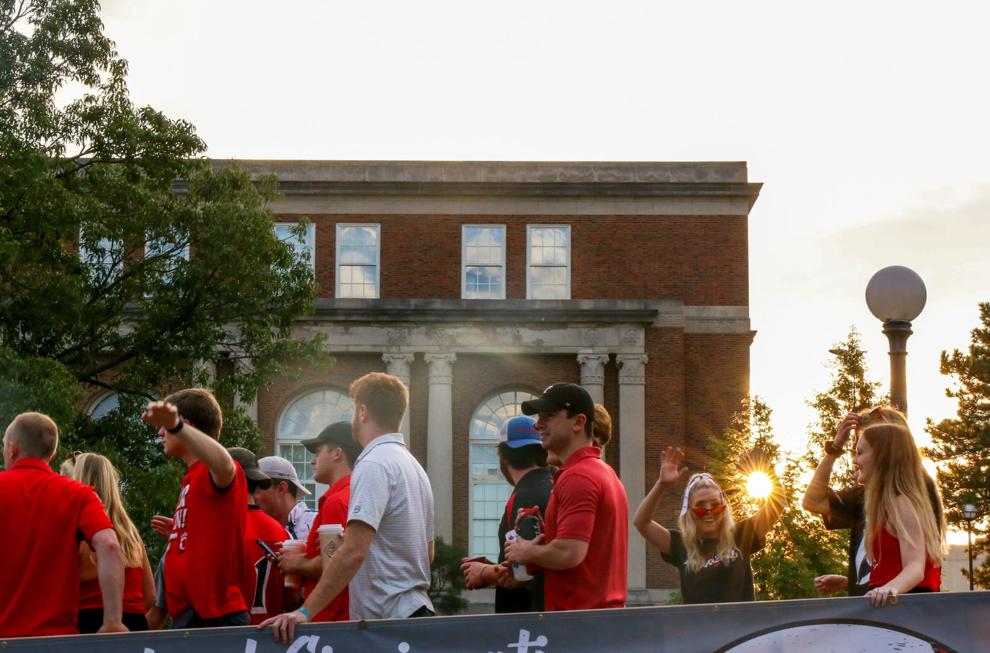 Clifton is home to a wide range of restaurants, retail stores, parks and, of course, University of Cincinnati Bearcats. Many UC students choose to live in the Clifton area for the duration of their time in college, both on and off-campus.
Each year, over 80% of incoming freshmen and some upperclassmen choose to stay in residence halls on campus. Those who don't can opt to stay in university housing apartments like the Deacon, CP Cincy and The Verge, or sign leases to other rental homes and apartments unaffiliated with UC. 
For those who are not native to Cincinnati and are experiencing their first time being away from home, living in Clifton can bring along a lot of new and unique experiences. Particularly for those living in smaller towns, the change of living in a new, urban neighborhood can be drastic. While some may have a hard time adjusting, other students can take the transition in stride.
"So far, I've enjoyed living in Clifton," says first-year architecture student Simone Zingales. "It's a good mix of the typical college town and the urban environment of downtown Cincinnati. My hometown is practically the complete opposite of Clifton, but it's a small town, so I'm happier to be somewhere new."
Even those who come from larger cities, the change in scenery can still be surprising. Clifton sits outside of downtown Cincinnati but is still a high-traffic area throughout the day.
"Living in Clifton has been different than what I was used to," says second-year communication student Anne Saucier. "I've lived in a suburb off of Columbus all my life, so I'm not used to living in the city and all the honking horns."
However, despite the changes in scenery that some might experience upon their move into the town, Clifton is still a spot that college students find themselves enjoying being a part of. The neighborhood offers many different restaurants and entertainment venues within walking distance from campus. 
Saucier says that one of the positives of moving to Clifton has been the number of things available to do and that it's given her a great opportunity to meet people. "Clifton is big, but it's small enough that I run into people I know wherever I go," she said.
Despite all this, one cannot ignore the dangers of living in a neighborhood just outside the city. 
"There's a lot of people with questionable intentions. I have friends in my building or in Clifton that have been robbed, and I personally almost got [attacked] one time," Saucier said.
Zingales says that she walks around Clifton often and knows there are dangers in the area, so she tries to protect herself as best she can. "Although there are some times when I feel unsafe, I have to be conscious of what's going on around me," she said. 
Through both the good and the bad, Clifton is first and foremost home to educational programs at UC, something that many students feel they cannot pass up. 
"As a whole, Clifton has brought me the diversity and architectural aesthetics that I wanted going into my undergraduate education," said Zingales.