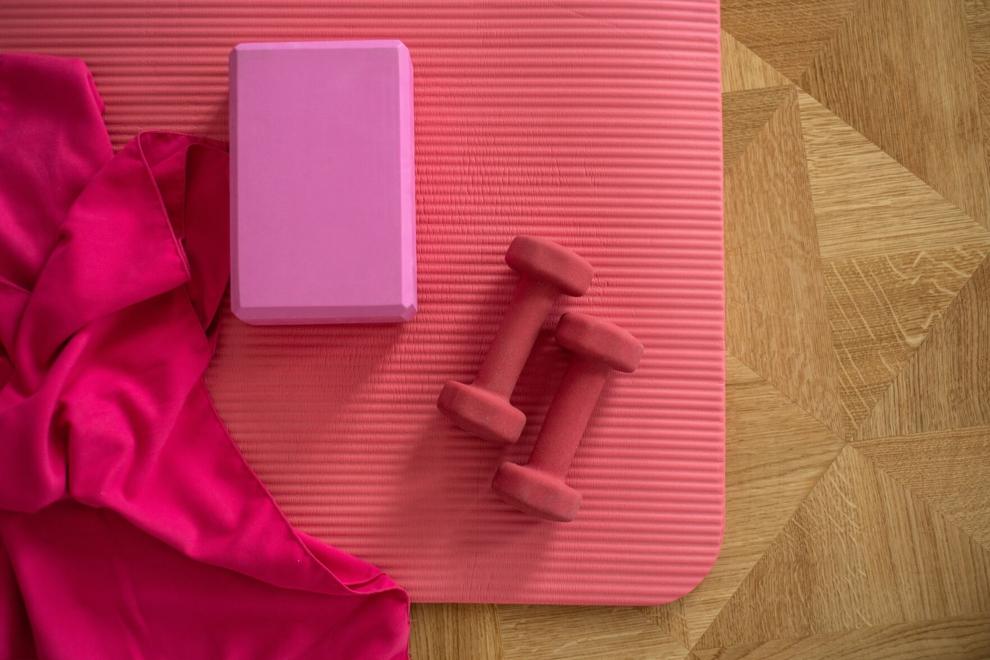 Going to a gym today is a little more complicated than it has been in the past, and it may feel harder than usual to stay in shape. However, working out at home is always a great option. Whether it's strength training, cardio, or even just taking time to stretch, there are many ways to stay in shape at home. 
If you're looking to build a mini home gym of your own, there are some great pieces of equipment you can buy that fit in small spaces and can still enhance your workouts. With a little bit of creativity, it can be easy to transform household items into functioning workout equipment. 
One of the cheapest and most versatile pieces of equipment available is a resistance band. Resistance bands can be used to exercise virtually every part of the body and can both strengthen and tone your muscles.
Another essential piece of workout equipment for a mini home gym is a yoga or workout mat. These mats are perfect for spaces in your home where the floor is a hard surface and can be useful for ab workouts and stretching.
Stretching is a super important part of staying in shape because it improves your flexibility and keeps your muscles healthy and strong. Although stretching may not always feel like a workout, it's an easy and great way to stay in shape at home.
Resistance bands and workout mats can be found at any fitness retailer or on Amazon. YouTube is a great resource to find workouts that include a resistance band or stretching routines and ab workouts.
Dumbbells and kettlebells are great for a home gym and take up a minimal amount of space. They're perfect for strength training at home, and it's easy to find a variety of workouts using them online. 
Dumbbells and kettlebells also come in various weights and materials, so you can choose the type that fits your goals. 
If you want to purchase equipment, such as dumbbells, Facebook Marketplace is a great place to look for a reasonable price for a mini-home gym. You could also visit your local Play it Again Sports or browse their website for used or discounted equipment. 
When it comes to strength training, weights are in high demand and can be hard to find, and they aren't always cheap. In this case, there are a few easy, at-home alternatives to help you train your muscles.
Filling a backpack with some heavy textbooks can serve as a functioning weight vest. Wearing it during squats or doing step-ups on some stairs or a box can add some intensity to your home workout.
Filling gallon jugs with water can create functioning dumbbells. Holding one in each hand and doing some bicep curls or tricep extensions is an easy way to work your arms. 
Another critical aspect of staying in shape is getting your heart rate up with some cardio. Treadmills and exercise bikes can be expensive, and if you don't have one available, it's always a good idea to get outside and go for a walk or a run.
If running isn't your thing, another way to get your cardio in at home is by jumping rope. Jump ropes are cheap and easily stored anywhere, and jumping rope is a great way to get your body moving.