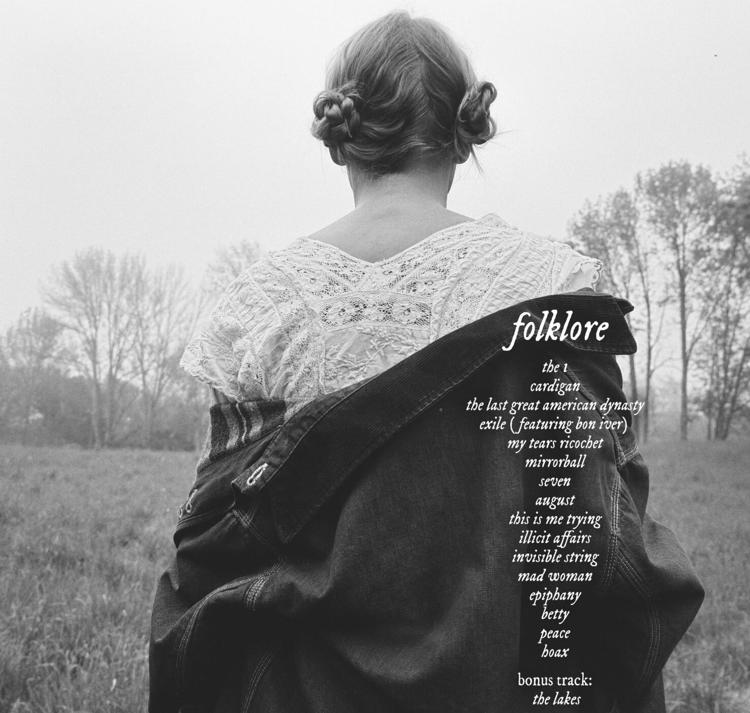 She did it again. Pop – I mean – multi-genre sensation Taylor Swift has produced yet another unique and relatable album. 
Swift's newest quarantine-produced album is listed as alternative, making it her first time diving into this genre after being previously known for country and pop. Now that the album has been out and stuck in our heads for a full month, here are some songs by other artists to indulge in to mix it up a bit.
If you love "The 1," listen to "Stay" by Post Malone
Starting off the album with explicit language is not what people would predict from Swift, but that's exactly why she did it. "The 1" seems to be an extension of the song "End Game" from her album "Reputation." "The 1" mourns a failed relationship saying, "if my wishes came true, it would've been you." It provides a similar energy to the mainstream Post Malone song, "Stay." This popular and equally catchy 2018 song makes me feel like Swift and Malone have a lot in common with fate changing directions.
---
If you love "Cardigan," listen to "First Love Never Die" by Soko
Being the radio single, "Cardigan" is not viewed as a complex song at first listen. However, this one may be the most intricate song on the album. The song brushes the surface of teenage feelings such as loneliness and self-judgement. The chorus states, "and when I felt like I was an old cardigan under someone's bed, you put me on and said I was your favorite." This can be interpreted that she found a young love, and they made her feel more special than she ever has. Being a coming of age song makes it highly comparable to the song "First Love Never Die" by Soko. If you need another song to make you feel sixteen and ready to reminisce on your first love, this is a classic. 
---
If you love "Exile," listen to Sam Smith or Selena Gomez
"Exile" featuring Bon Iver is absolutely heart-wrenching. Swift often likes to sneak in a real tearjerker, and "Exile" is the most surreal so far. The song predicts the ending of a relationship as if she wants it to work, but knows it will fail. This song is a combination of a classic Sam Smith song ("Too Good at Goodbyes"), and woman empowerment songs like Selena Gomez's "Lose You to Love Me." Overall, Swift shocked the crowd with a perfectly composed and emotional hit song.
---
If you love "Seven," listen to Miley Cyrus
Childhood trauma and the skewed perception of the world experienced as a kid are universal subjects, however most artists don't find the correct words to portray this. Swift captured this perfectly in her song "Seven." The song plays with a sense of innocence, having feelings for your peer next door, but not grasping what that means yet. The song gives nostalgic vibes and helps uncover memories you did not know you had. If you loved "Seven," you most likely loved Miley Cyrus' "The Climb" as a child. Why not take advantage of the similarity, relish more of the throwback childhood vibe and give the old Cyrus album a listen.
---
If you love "Betty," listen to "We Fell in Love in October" by Girl in Red
The possible fan-favorite "Betty" is a full-blown story from a man's perspective, describing his mistakes to lose the girl while striving to get her back. This song shows off Swift's country roots with harmonicas giving the nod to southern twang in the background. "Betty" is Swift's first song told from the male's perspective, and fans are happily interpreting this in many different ways. Taylor is known for being an ally for the LGBTQ+ community, so lesbian and bisexual fans are pleased to hear her singing about love for a woman. If this is the kind of content you crave, I suggest you give "We Fell in Love in October" by Girl in Red a chance. Written by a lesbian icon, the song portrays a relationship between women, while giving the same warm and cozy feeling as "Betty."
I suggest everyone, fan or not, gives Swift's new quarantine-produced album a thorough listen. Take notes, dive into each lyric, and explore new music while you're at it.