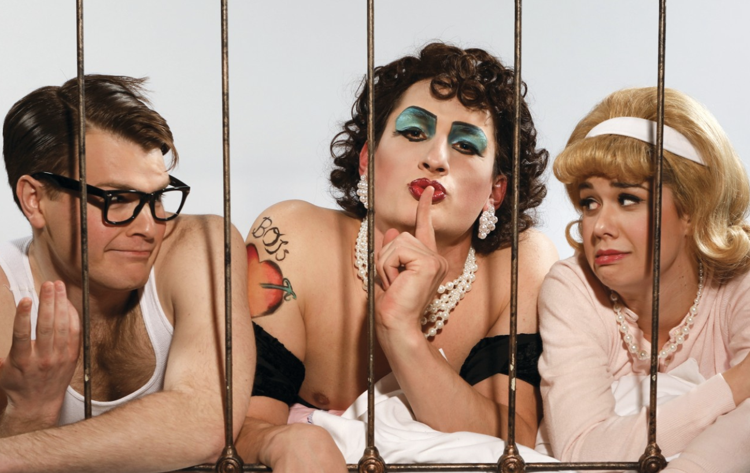 Let's do the time-warp as the College-Conservatory of Music presents its "CCM on Stage" 2019/20 season.
We're traveling from the early 20th century to a time unidentified with golden age and contemporary classics: "42nd Street," "The Rocky Horror Show," "Secret Garden" and "Bright Star." Learn more about CCM's upcoming musicals and know when to save the date below.
---
"42nd Street"
Music by Harry Warren, Lyrics by Al Dubin, Book by Michael Stewart and Mark Bramble
Oct. 24-27
A true play within a play and musical celebrating musicals. Peggy Sawyer has just moved from Allentown, Pennsylvania, to the Big Apple to pursue her dreams of being a chorus girl on Broadway. Peggy books a job in the ensemble of a new Broadway hit, but is thrown into the spotlight when the leading lady breaks her ankle right before opening night. Is Peggy truly star quality? Will she be able to learn the role and perform?
---
"The Rocky Horror Show"
Book, Music and Lyrics by Richard O'Brien
Oct. 31- Nov. 10
High-school sweethearts, and new fiancés, Brad Majors and Janet Weiss are on their way to visit their former science teacher, Dr. Everett Scott, when they get a flat tire. They find an old castle, and approach it to get help, only to find that it's the mansion of Dr. Frank-N-Furter, a "Sweet Transvestite" scientist. As Brad and Janet meet the other residents, including Frank-N-Furter's latest creation — a man named Rocky— they lose their innocence and get caught up in loads of hijinks. The cult classic includes hits like, "Time Warp," "Damn-It Janet" and many others.
---
"Secret Garden"
Book and Lyrics by Marsha Norman, Music by Lucy Simon
March 5-8
Mary Lennox, a newly-orphaned 10-year-old, is forced to move from her home in India to her relative's house in England after finding out her parents have both died of cholera. Upon arrival, she finds her Aunt Lily's widower, Archibald Craven and his brother in immense grief. The chambermaid and her brother encourage Mary to go explore a secret garden that has been locked since her aunt's death. She is led to the key to the garden but cannot find the door. Over Mary's time in the house, Archibald and his brother begin to notice the similarities between the young girl and the late Lily. Will she bring the joy back into the home and the family's life?
---
"Bright Star"
Music, Book and Story by Steve Martin and Music, Lyrics and Story by Edie Brickell
April 2-5
The year is 1945. Alice Murphy, an editor for the Asheville Southern Journal, takes a sudden interest in writing. She falls for returning WWII veteran, Billy Crane, as he pitches his stories to her paper. Alice reminisces on her days gone by where she fell in love with a young man, Jimmy Ray. The two had a baby, but because of the world they lived in, the pregnancy and birth was all in secret. The town mayor told the couple that he had put the baby up for adoption, however that wasn't the whole truth. While helping Billy with his stories, Alice uncovers more about her past. The findings change Billy and Alice's life as they know it.