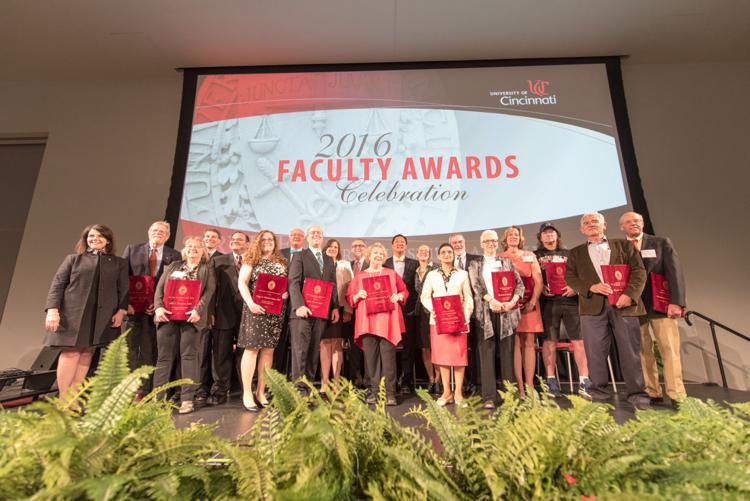 Professors have been working harder than ever this year, transitioning courses into virtual formats, answering our panicked late-night emails about forgotten assignments and dealing with the overall stress of a pandemic like the rest of us. 
If there is a professor in your life that has gone above and beyond in their passion for teaching and care for students, recognize their work and show your appreciation by nominating them for a university faculty award. 
The two awards that accept nominations from students and alumni are the George Barbour Award for Good Faculty-Student Relations and the Mrs. A.B. Dolly Cohen Award for Excellence in Teaching.
A short history
The George Barbour Award has been a part of the university since 1969, and is named for the 1938-58 dean of the College of Arts & Sciences. After Barbour's retirement, his students were honored by the award's foundation, which focuses on mentorship and professor-student comradery.
The Mrs. A.B. Dolly Cohen Award was founded in 1961 by Mrs. Cohen herself, who used the name also to honor her husband, A.B. Cohen., who was a prominent member of the Cincinnati community.
Check out UC Magazine for a full listing of past recipients of these awards.  
The nomination process
According to the university website, the following qualities are likely found in a Cohen award recipient:
Is committed to teaching and regards it as a primary function of the university.
Has successfully taught a variety of courses.
Demonstrates creative approaches to teaching.
Shows respect for diversity of opinions and experiences of students.
Demonstrates sensitivity to individual differences and multicultural needs of students.
Maintains high but attainable standards of performance.
Stimulates independent work by students that leads them to be creative, self-directed learners.
Establishes a classroom atmosphere that fosters self-confidence, a positive self-concept and mutual respect.
Likewise, the university website states that nominees of the Barbour award should:
Demonstrate an involvement with students in and out of class.
Demonstrate an involvement with student groups and activities and has a history of doing so.
Demonstrate a genuine concern about students' current and long-range development.
Demonstrate a sensitivity to individual differences and to multicultural needs of students.
Demonstrate a working knowledge of information related to advising, course requirements, registration, etc.
Demonstrate a commitment to mentoring, even after the student graduates.
Have the respect and trust of students and is genuinely concerned with individuals.
If one of your professors meets these criteria, you can begin the nomination process by submitting the electronic form to the Chair of the University of Cincinnati Barbour and Cohen Awards Committee by 11:59 p.m. Oct. 6. Nominate a professor for the Barbour Award here, and the Cohen Award here. 
Once nominations have been submitted, both nominees and nominators will take part in the collection of supporting data, that will be used in an electronic dossier to determine the final recipient of the awards.