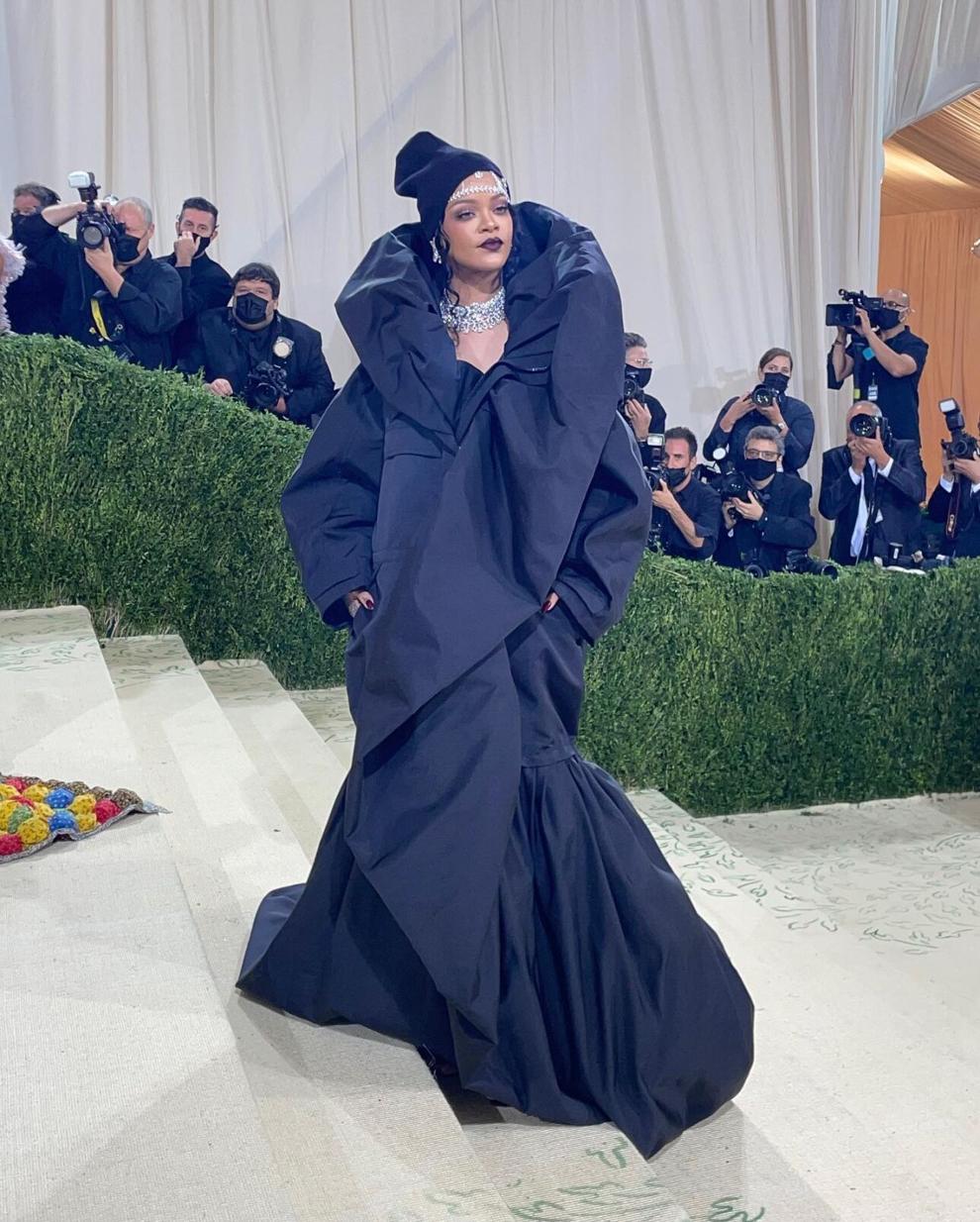 The Met Gala, annually held in May, was postponed last year due to the pandemic. However, the Met Gala returned on Sept. 13, where superstars, fashion designers and art connoisseurs united for one of the biggest nights of fashion to raise money for the Metropolitan Museum of Art's Costume Institute. 
There were a variety of looks that captured the world's attention for better or for worse. Some were considered jaw-dropping, controversial or even questionable. So, I've compiled a few red carpet looks that captured my attention from this year's exhibition, "In America: A Lexicon of Fashion." 
Old Hollywood Glam 
A similar pattern throughout the red carpet consisted of many show-stopping regal looks combined with glitz and glam. Iman, who first started her career in the 70s' as a fashion model, showed everyone that she can still own the red carpet. She wore a radiant outfit that bloomed in gold from head to toe. Iman's handmade gown consisted of a gleaming jumpsuit layered underneath an over lay of feathers that still allowed the jumpsuit to gleam through. Her old Hollywood glam was not only unique, but a breath of effortless fresh air. Her look was a collaboration of designers: Dolce Gabbana and Harris Reed, a British-American fashion designer. 
Coming out of your shell 
Lil Nas X was another star who showcased a red carpet look to remember. Not one, not two, but three entirely different looks were worn, all designed by Donatella Versace. As it was his first Met Gala, I can definitely say that he brought his A-game. His first outfit was an elegant champagne silk robe that channeled royalty. The champagne robe was breathtaking while each bead placed intricately on the fabric shimmered underneath the red-carpet lights. 
This over-the-top look was only the beginning. Not long after, he debuted in his second attire of the night – a golden suit of armor. This bold look took everyone by surprise. His polished and bright armor was no match for the other looks on the carpet. 
However, the night didn't end here. After removing his golden suit of armor, he revealed an iconic bodysuit submerged in crystals. 
"It's like I built this shield around myself even though I came out, and then this year I feel like I really came out, you know?" said Lil Nas X to Emma Chamberlin at the gala during an interview with Vogue. 
Empowering Black Women
There was an immense amount of anticipation for Rihanna's appearance on the red carpet. But, after she arrived, I think it's safe to say that the 45-minute wait was worth it. As the last celebrity to appear, she completed the night of the Met Gala in a solid black Balenciaga coat paired with a black hat designed by Stephen Jones Millinery. The overcoat was beautifully designed with grand ruffles and a mermaid-like silhouette toward the bottom. Her look was inspired by a black hoodie, "which is the thing that we're usually incriminated by as Black people," said Rihanna with Essence at the gala. "I wanted to empower that," she said. "I wanted to take it and make it mine and make it fashion." 
Her look was completed with stunning diamond jewelry. According to Vogue, she wore 267 carats worth of Bvlgari jewelry, including her necklace bracelets and earrings.