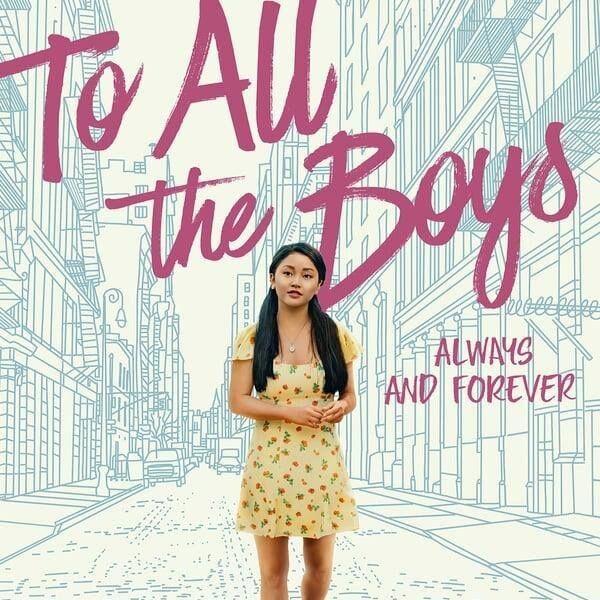 For many of us, if we were given the chance to go back to high school, it would be a quick decline. However, there are some stories that make the highs and lows worth reliving. The final chapter of Netflix's "To All The Boys I've Loved Before" trilogy, "To All The Boys: Always and Forever," premiered Feb. 12, and has secured a spot in the top five films streamed in the country almost every day since. 
Based on the young-adult series by Jenny Han, "…Always and Forever" follows Lara Jean Covey through the last quarter of her senior year as she balances college rejections acceptances, a senior class trip to New York City, prom and her boyfriend, the ever-so popular Peter Kavinsky. Despite their lack of a couple-significant song, Peter and Lara Jean seem like the perfect couple. They have plans to go to Stanford together, Lara Jean will become a best-selling author, they will get married, have children and achieve all the other milestones. That is, until Lara Jean finds out she got rejected from Stanford. Will the final installment of the series end on a bittersweet note with the couple going their separate ways, or will Lara Jean and Peter's love prevail as they attempt a long-distance relationship? You'll have to watch the film to find out.
Of course, the reason these movies have been such a success over the years is the chemistry Lana Condor (Lara Jean) and Noah Centineo (Peter Kavinsky) bring to the screen. Many Netflix original films can be cringe-worthy because of the acting and forced connection between the leads, but this film is without a doubt an outlier. It is obvious that Condor and Centineo genuinely enjoy each other's presence and it translates to the screen in the best way. 
There are several small moments throughout the film where there is something as small as a look shared between them that radiates young love and makes their story all the more genuine and special. However, one of the most talked-about scenes takes place during their senior trip to New York when Lara Jean tells Peter she didn't get accepted into Stanford and their dreams are going to have to change. On Twitter, Han deemed the scene her "favorite scene in the whole movie," while live-tweeting during the watch party on premiere night. Han also said that quite a bit of the dialogue was ad-libbed. This could be what makes the scene so special. It truly feels like you are watching the duo share a honest conversation about a difficult topic, but one where you are pleasantly surprised — for a moment — with the boyfriend's response. I will leave you with a bit of suspense here. The conversation is too special to spoil.
Other than Condor and Centineo, the standout performance in "Always and Forever" has to be Anna Cathcart as Lara Jean's younger sister, Kitty. Cathcart's impeccable comedic timing which was showcased in the previous films continues to shine as her character delivers several of the best one-liners in the film. 
Kitty and Lara Jean's relationship has always been a crucial piece to the plots of the movies, but there is something even more impactful about this time. Maybe it's the fact that we all know this is the last time these two will play opposite each other in these roles, or maybe because having to say goodbye to a sibling as they go off to college is something that is relatable to nearly everyone our age. Whether you have been the younger sibling who pretends not to care until the last second, or you are the older sibling who cannot wait to experience life on her own, you know that true bittersweet feeling. Undoubtedly, it was Cathcart and Condor's connection as the Covey sisters that induced the waterworks for me throughout the film.
As a long-time fan of both the book and movie series, I can honestly say I couldn't have asked for a better goodbye to these characters that have felt more like family than fiction. Do I wish they would have stuck closer to the books in some ways? Yes, of course, but I think Lara Jean would also agree with that statement as a romance novel lover herself.