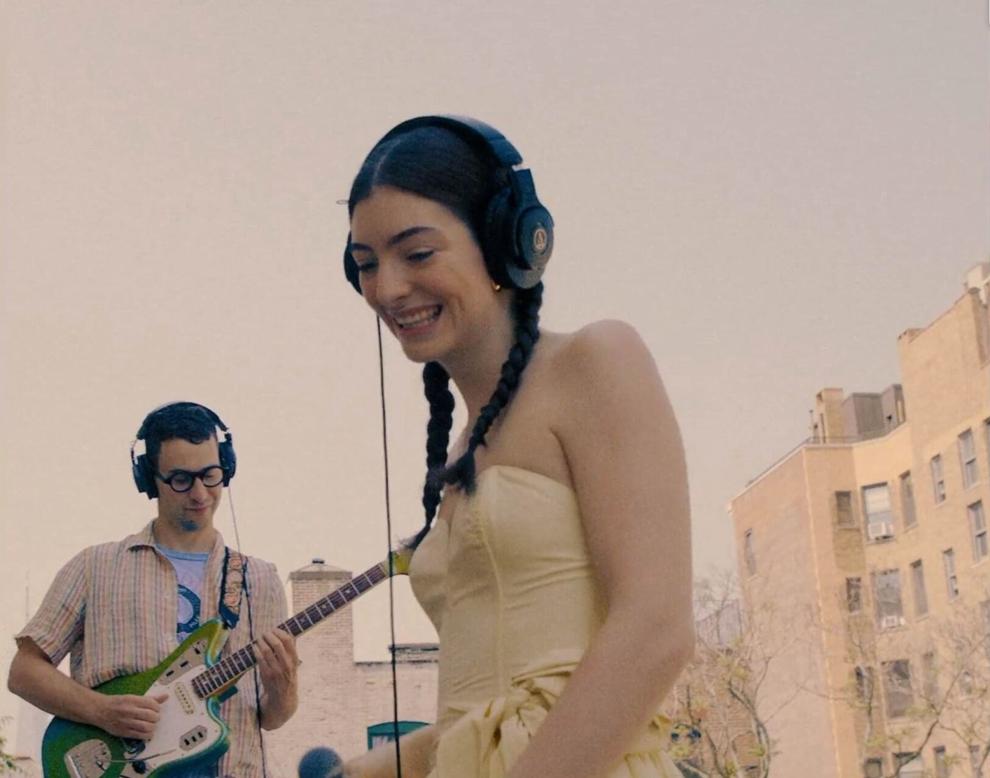 When Lorde released her 2017 album, "Melodrama," it was clear from the beginning what that album would entail. The deep blues of the cover featured a painting of Lorde, melancholy in her bed and with a title that recalled Greek or Shakespearean tragedies and let listeners know immediately that this was an album about heartbreak and loneliness. Four years later, Lorde is now reversing course on "Solar Power," her sun-kissed third studio album that greets listeners with blue skies and a cover that playfully yet ironically features a photo of "where the sun don't shine," as Stephen Colbert noted. 
Something that makes Lorde one of the more interesting pop stars of this generation is her dedication to having constant and thorough lines in her albums. The exploration of social standings and teenage angst in "Pure Heroine" and the in-depth analysis of loneliness after heartbreak in "Melodrama" are clear themes evident upon first listen. On the other hand, "Solar Power" has a less specific subject at hand, instead giving listeners a more comprehensive look at where Lorde stands in her life. 
Although this extensive look at a wide variety of emotions is refreshing, what has set Lorde apart from other pop stars has always been her ability to bring listeners into a deep dive one single feeling, conveying all of its intricacies and nuances.
On "Solar Power," Lorde sings about her discomfort with fame, climate anxiety, love for the outdoors and even her late dog, Pearl. The album starts strong and with a clear theme. "The Path," "Solar Power," "California" and "Stoned at the Nail Salon" all showcase Lorde's ability to write entire albums on single emotions. She details her disillusionment with fame in those four tracks, referencing her experience winning her first Grammy and attending the Met Gala. Even the most frivolous song on the album, the title track "Solar Power," sneaks in a few critiques of fame, as Lorde tells us that she is throwing her phone in the water and saying that we can't reach her. At the very least, the motif of the sun helps keep these four tracks tied together nicely. 
Despite this strong start, the album does sag a bit in the middle. Lorde is unquestionably an impeccable songwriter, but she treads very little new ground on tracks five through nine, with one notable exception being "Secrets from a Girl (Who's Seen it All)." This 2000s-esque pop song will probably be best remembered by the funny-if-a-little-cringeworthy outro courtesy of pop royalty, Robyn.  
Robyn's uncredited appearance isn't the only spot Lorde decided to showcase her sense of humor. In "Leader of the New Regime," Lorde makes use of satire to address climate change and remind us that if we don't laugh, we'll cry. She sings, "wearing SPF 3000 for the ultraviolet rays, made it to the island on the last outbound plane." Despite being such a downer of a song, this is actually where the album picks up once again to finish strong.
On "Mood Ring," Lorde sings of wellness culture à la Gwyneth Paltrow: transcendental meditation, burning sage and cleansing crystals. When releasing the track, Lorde sent out a newsletter, writing, "I'll say it once and never again: this is satire." Despite this claim, listeners would be forgiven for believing that this accurately reflects Lorde's life. After all, this is the woman who sings of wearing psychedelic garlands in her hair on "Fallen Fruit" and claims she has a "wishbone drying on the windowsill in my kitchen" on "Stoned at the Nail Salon." To be fair, Lorde doesn't seem to be one to stray away from self-contradiction. She ushered in her new era by cheekily declaring, "I'm kind of like a prettier Jesus." Yet just two minutes into the album, she backtracks, singing "if you're looking for a savior, well that's not me," on "The Path."  
Ultimately, "Solar Power" is not as satisfying as its predecessors. Nevertheless, it is a timely album with more strong tracks than weak ones. It also allows us to see a lighter side of Lorde, which, in a world where our consciouses are plagued with anxieties surrounding daily case counts and total emissions, may be what we need.