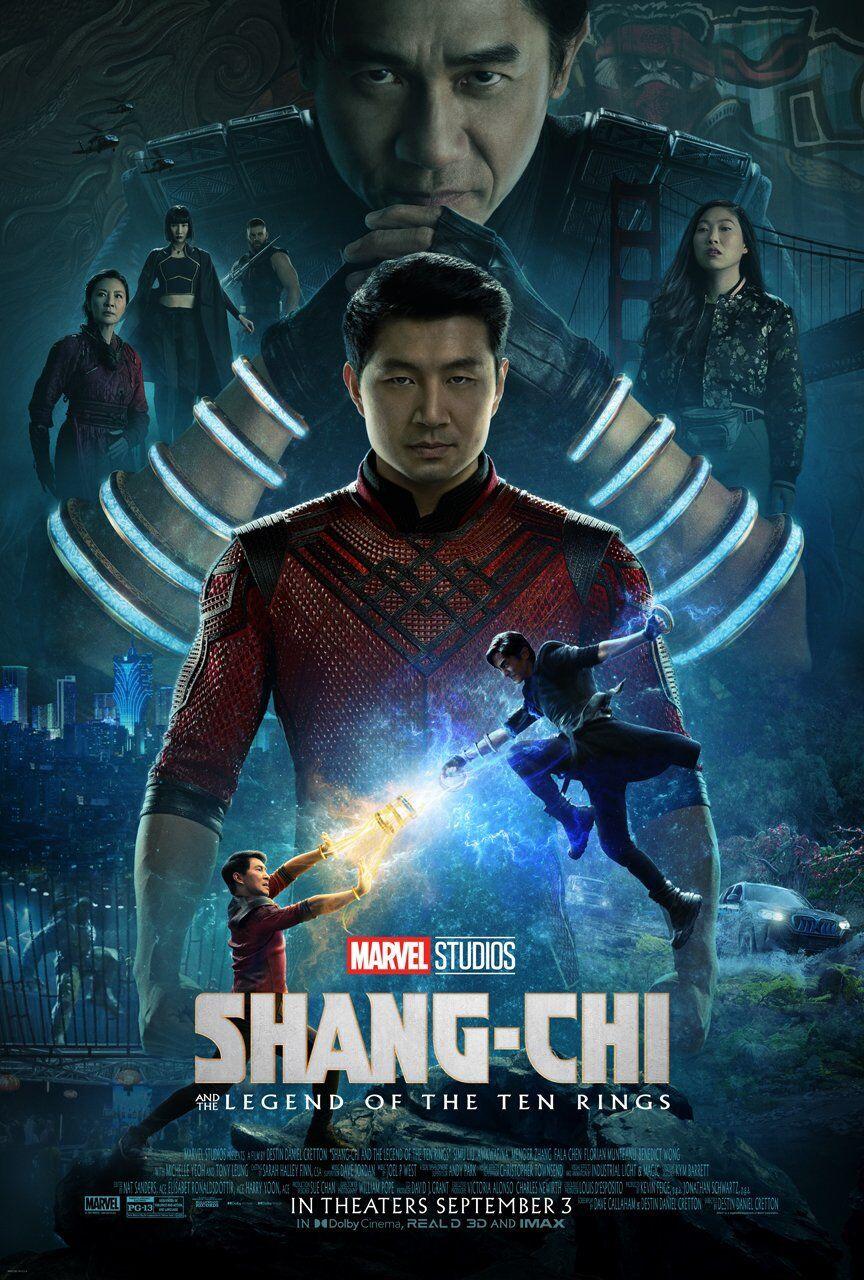 "Shang-Chi and the legend of the Ten Rings" is the newest addition to the Marvel Cinematic Universe (MCU) and is the first stand-alone film in the MCU to feature an Asian-American superhero. Directed by Destin Daniel Cretton, "Shang-Chi" takes place in Macau, China, and its dynamic cast features stars such as Simu Liu, Awkwafina, Meng'er Zhang and Fala Chen.
"Shang-Chi" is based on Marvel's comic series "Master of Kung Fu," where the storyline starts thousands of years ago, giving a backstory to how Xu Wenwu discovered a rare and deadly weapon: the ten rings. With the ten rings, Wenwu conquered many kingdoms and destroyed governments throughout history. 
While searching for Ta-Lo, a mystical and Godly village, Wenwu met Ying Li, a guardian of the village. The pair fell in love and had two children: Shang-Chi and Xialing. 
The film begins in present-day San Francisco, where Shang-Chi is all grown-up and now goes by Shaun. While trying to live a mundane life alongside his friend Katy, Shang-Chi finds himself confronting his past. 
Despite being an action movie, "Shang-Chi" tells a brief and authentic love story that pulls at your heartstrings. It's shown in the film that love can make you do crazy and obnoxious things. Shang-Chi's love for his family and friends is what leads him down the road of self-discovery. 
Although the film is centered around Shang-Chi himself, the female empowerment in this film is real. Aside from Shang-Chi, some of the most incredible characters in the movie are his fearless sister Xialing and his friend Katy – a master at the bow and arrow. There were many occasions in the film where women overpowered their male counterparts.  
"Shang-Chi" incorporates a blend of Chinese American culture. From material arts to traditional music, Cretton's goal was to make "Shang-Chi" more authentic to Asian culture. In addition, a good portion of the film was spoken in Mandarin, with English subtitles.  
In my opinion, "Shang-Chi" is a film that appeals to all audiences. Many people may feel that they can connect to the ideas and traits detailed in this film. "Shang-Chi" has many positive attributes and values which can relate to everyday life. The movie's central theme is to accept who you are, which many people can learn and relate to.