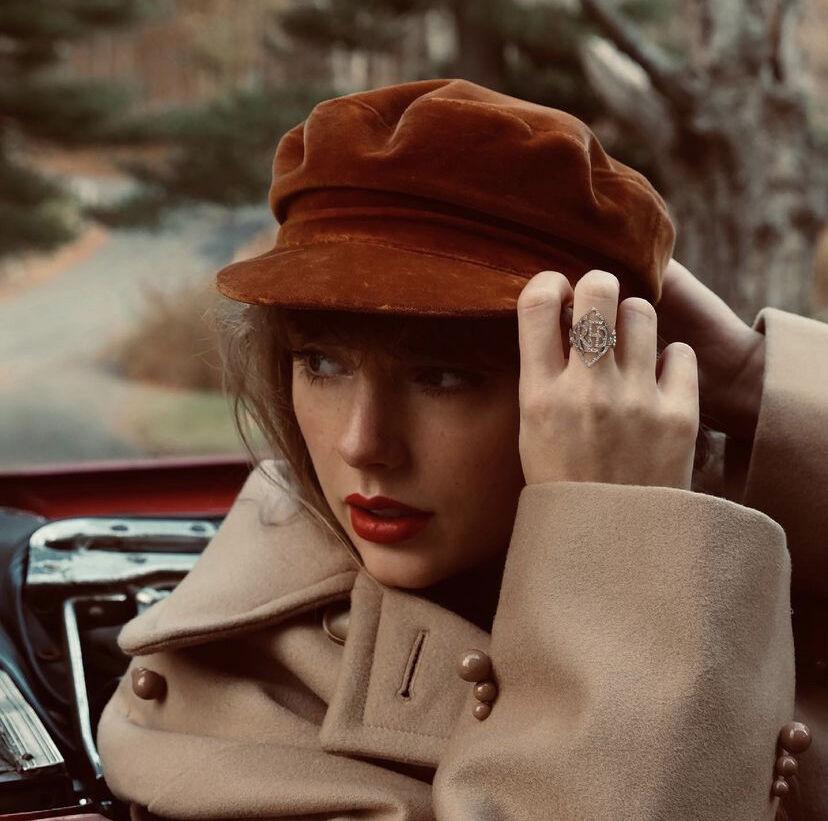 As a successful multi-genre modern singer, Taylor Swift has numerous things to show for. She released two new albums within the same year amid a pandemic and is now re-recording albums from the past to gain ownership of them. 
The second album she has re-recorded, "Red (Taylor's Version)," consists of 30 songs. These songs included 21 songs from the original extended edition of her fourth studio album "Red" and nine never-released songs titled "From the Vault."
The original monument, "Red," came out in 2012 as something I think anyone would consider an instant fall classic. Nine years later, people of all ages seem to find themselves captivated by the improvement of Taylor Swift's now 31-year-old voice. As I listen, I find myself feeling all senses of nostalgia and reemerging heartbreak. 
As a modernly known lyrical genius, I found myself questioning how Taylor could have ever written these things so many years ago. The complexity within these words makes you feel something major, even though they consist of many popular songs you have heard before. 
As for the "Vault" songs, collaborations with well-known artists such as Ed Sheeran, Phoebe Bridgers and Chris Stapleton caused my jaw to drop. The skill and diversity in each of these artists, mixed with the voice of Taylor Swift, brought out beautiful harmonies, all in their own way.
The "Vault" song that is getting the most traction is "All Too Well (10 Minute Version) (Taylor's Version) (From the Vault)." After "All Too Well" on the original album became one of the most beloved by Swift's fans and the rest of the world, people have been begging for more for years. As someone who counts herself as one of those people, "All Too Well (10 Minute Version) (Taylor's Version) (From the Vault)" lived up to the expectations and then some. This song is beautiful, poetic and gut-wrenching. It adds depth to the original song and shows the true emotion Taylor must have been going through at the time, but without filtering her.
The common theme I noticed with differences between the original album and re-recorded version is not the music itself but the growth the music industry has undergone. When "Red" originally came out, many ridiculed Taylor for only singing about boys and her love life. With the re-recording, most people praise her artistry and embrace the heartstrings Taylor sometimes ironically pulls.
The re-recorded songs that deserve acknowledgment besides "All Too Well," in my opinion, include "I Almost Do (Taylor's Version)," "Treacherous (Taylor's Version)" and "The Last Time (feat. Gary Lightbody of Snow Patrol) (Taylor's Version)." They are and always have been timeless, and the growth in Taylor's voice is most noticeable and beautiful.
However, when it comes to critiquing this album, I have a bone to pick with the remake of a few songs. "Girl at Home" originally came out as a witty and humorous country song, but Swift changed it into a pop, almost disco-like remix with the re-record. I was not a fan of this change. Another song that did not live up to my expectations was the classic "We Are Never Getting Back Together," simply due to the unnecessary higher pitch added to her voice.
Overall, "Red (Taylor's Version)" is a must-listen for everyone. With 30 unique songs, you are sure to find something for all.