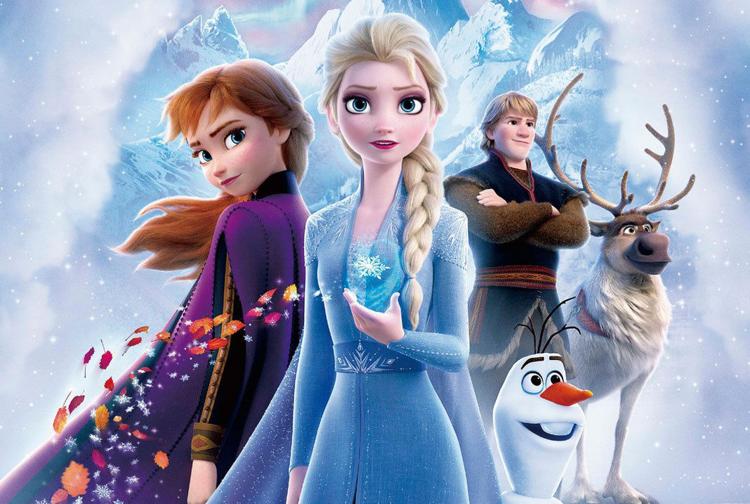 The cold never bothered us anyway, and we cannot let it go because Disney has released "Frozen 2."
Taking place three years after Elsa unleashed her powers upon Arendelle, "Frozen 2" begins with Elsa hearing a call. Reluctant to bark on another adventure and jeopardize the life she now has, Elsa continues to hear this secret siren and it cannot be silenced. After an earth-shaking wind and a mysterious fire drive the people of Arendelle out of their homes, Anna, Elsa, Kristoff, Sven and Olaf must travel to the enchanted forest to answer the call Elsa has been hearing. In their quest, the truth of Anna and Elsa's family history will be revealed.
After the release of recent animated film, "Spider-Man: Into the Spider-Verse," there was an unspoken precedent that other animation studios would need to follow. "Spider-Verse" was the first non-Disney or Pixar film to win Best Animated Feature Film at the Oscars in 6 years, beating "The Incredibles 2" and "Ralph Breaks the Internet."
"Spider-Verse" brought a new sophistication and innovation to the medium and proved that much more could be done than the traditional computer animation style of Disney and Pixar. "Frozen 2" is Disney's first release after losing at the Oscars and proves that its animation style can have the depth and visual creativity to compete with films like "Spider-Verse."
Not only has Disney created a new instant classic, "Frozen 2" goes beyond anything the studio has done before. The animation on display is some of the most beautiful animation ever created that provides for a lush fantasy that you would expect from a Disney film. Each character is elevated to unimaginable heights, which provides for tremendous growth and transformation.
Elsa has two new power ballads that both rival the gravitas of the famous "Let it Go," with jaw-dropping vocals from Idina Menzel. The second song, "Show Yourself" showcases one the most jaw dropping moments in Disney history. Accompanied by stunning animation, this song marks the of end of Elsa's transformation from isolated princess to proud queen.
"Frozen 2" allows for Anna to climb to new heights for a Disney princess. Like Elsa, Anna undergoes a transformation of heart and form. It is Anna that saves the day, which earns her a new status in Arendelle. Likewise, Kristoff challenges the expectations for his character with an emotional song that fights toxic masculinity.
As always, Olaf is hilarious and each of his jokes land with audience members of all ages. He is also given a new song, "When I Am Older," which is far better than "In Summer" from the original.
This sequel not only matches the fantasy, emotion and show-stopping depth of the original, but creates a more sophisticated and intriguing universe that makes it better than its predecessor. It is truly a piece of art that has especially surprising messages for a Disney animated film. "Frozen 2" completely raises the bar for Disney classics going forward and the impact they can create.