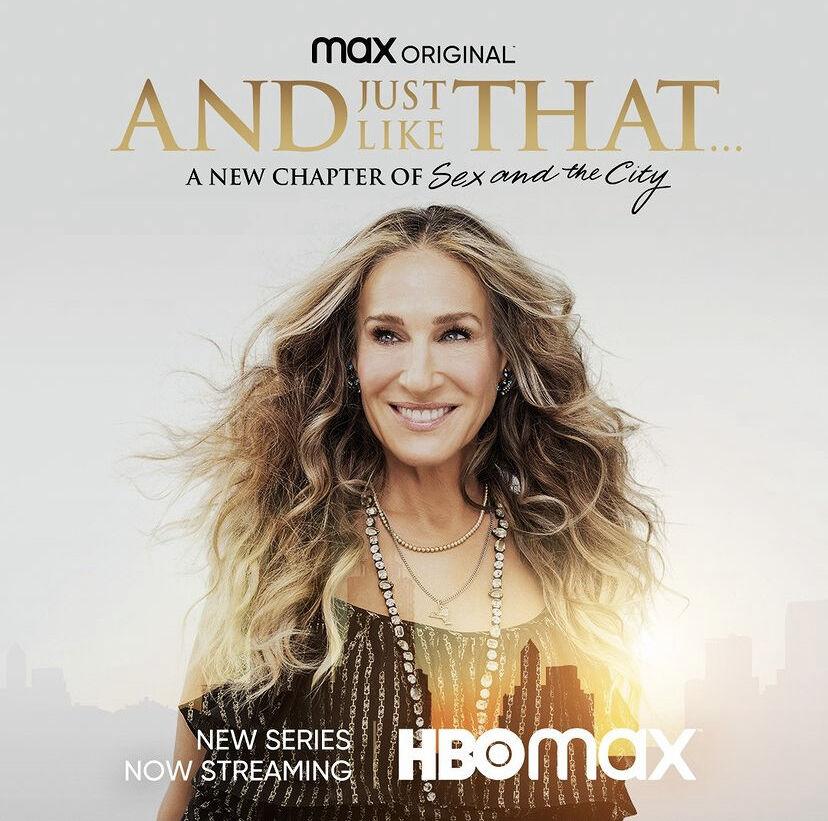 Editor's note: This review contains spoilers for "And Just Like That…"
As a lifelong fan of "Sex and the City" – or at least as long as it's been appropriate for me to watch it – I was skeptical when yet another reboot was announced in early 2021. The original series, which aired on HBO from 1998 until 2004, wasn't perfect, but stands as an incredible time capsule of that cultural moment – the rise of cell phones, laptops and decline of smoking in public spaces.
No matter how insensitive the original series may have gotten (sending Miranda to Weight Watchers after giving birth, Samantha donning an afro wig after losing her hair to cancer, Carrie utilizing a "blaccent" while partying on a rooftop with the "transsexuals" in Samantha's neighborhood), there is something evergreen about "Sex and the City."
It will always feature four women in starring roles, supporting each other, declining marriage proposals, questioning motherhood, making their own money and searching for the perfect rent-controlled apartment in New York City.
And, if you ignore the two movie adaptations and recent 10-episode reboot, it's incredibly well-done and well-written with memorable characters and fabulous clothes.
"Sex and the City," the movie, which premiered in 2008, was unnecessary. "Sex and the City 2," which premiered in 2010, was offensive, full of stereotypes, and featured a vacation to Abu Dhabi – you can put two and two together and guess what was offensive and stereotypical. The 10-episode reboot, "And Just Like That…," well, it has Che Diaz. 
Yes, yes, yes — I know only focusing on Che Diaz misses the other great things about the 10-episode run. Sarah Jessica Parker (SJP) is as charming and fashionable as ever, Sarita Choudhury as Seema Patel was magnetic and made a great, if never equal, replacement to Carrie's Samantha and Hari Nef had a breakout bathroom scene as Rabbi Jen.
There were good things, and I will say now that I will never, ever not watch any kind of "Sex and the City" content. I love the characters and seeing them interact too much. With that said, we need to talk about Che Diaz.
I didn't plan on disliking Che Diaz, played by Sara Ramirez of "Grey's Anatomy." They started out likeable enough as a comedian, Carrie's boss and an LGBTQIA+ voice in the show other than husbands Anthony Martino and Stanford Blatch – who were forced by the writers to marry in the second movie though they always hated each other. 
Soon, Che Diaz grew beyond themselves into a new cultural moment – and not a good one. Suddenly Twitter was overtaken with their bad takes and one-liners, "woke moment" button pressing and instructions for Miranda to "DM them" if they want to hang out again.
My suspicions were confirmed: Che Diaz was thrown in to solve the lack of diversity in the original series and was not considered much deeper than that. 
Not only did Che Diaz inadvertently break my dear Steve Brady's heart, but they also led Miranda to make the same decision that she begged Carrie not to make at the end of season six, only this time, it was leaving NYC to go to Los Angeles for a year to film a "Che Diaz comedy concert" instead of two weeks in Paris with a Russian artist. Guess who went? Spoiler alert, they both did. 
But for Carrie, we know the two weeks in Paris did not end with a Russian true love, but a Big one.
Will Miranda and Che Diaz live happily ever after? It's hard to say. 
Rumors are still swirling on whether "And Just Like That…" will get a second season or not, but I have high hopes. Any press is good press and with the media frenzy surrounding Che Diaz, I can't imagine that series creator Michael Patrick King will shy away from another season. They already ruined or killed off most of the characters in the first season, so why not go for Harry Goldenblatt in the second?
Speaking of killed off, I will not deign to discuss the Peloton death of Mr. Big. It hurts too much. But watching 67-year-old Chris Noth pleasure himself in front of SJP hurt more, so maybe it's okay that he's gone.