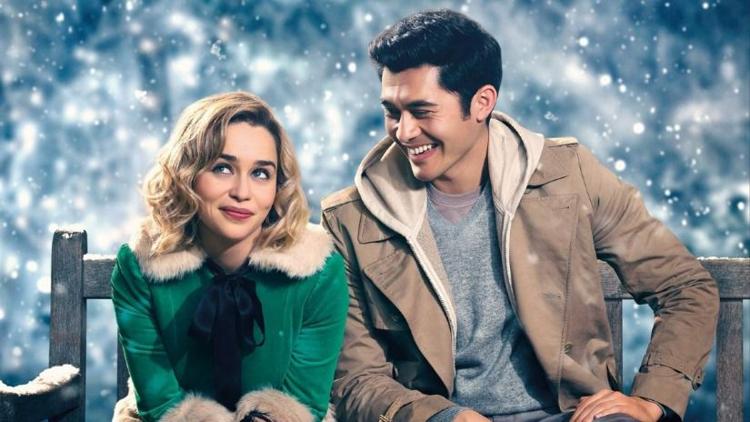 If you have ever thought about making a movie focusing on themes of homelessness, matters of the heart — both literal and figurative — organ donations, mental health, sexual orientation, service, immigration, alcoholism, George Michael and Christmas all in one film, maybe see "Last Christmas," then report back to me. 
The Paul Feig-directed film landed in theaters Friday. With a 6.6/10 IMDb rating and a 50% on Rotten Tomatoes' Tomatometer, it's not exactly a big hit. Could it be the oversaturated plot? The less than stellar character development? The cheesiest one-liners? It's hard to say.
Let's be clear, I am the biggest fan of the cheesy Hallmark Christmas movies, but take these films out of their context, and it's just an uncomfortably romantic and cringeworthy film. This is well exhibited in "Last Christmas."
The movie opens in Yugoslavia in 1999 with the main character, Kate, singing in her choir concert with her parents beaming with pride. Once the song ends, we are quickly transported to London in 2017 where the now adult Kate is working as an elf in a Christmas store. The seemingly joyful young girl is replaced by a bitter, jaded adult woman who has a potential alcohol problem, and is currently homeless as she refuses to go home and live with her parents. 
This all changes when she finds a remarkably optimistic and good-looking man, Tom, outside her shop. After much deliberating, the two begin to get to know each other, and Kate is stunned by Tom's unwavering positivity and his ability to notice things that she has either taken for granted or never taken the time to see. However, when she tries to pursue him, he claims he doesn't have a phone, and seems far too good to be true. Is Tom hiding something from Kate about his true identity? Could the two fall in love? Is this what Kate needs to restore her love of the world and herself? 
Both Emilia Clarke and Henry Goulding did the best they can with the script they were given. Clarke's character arc through the movie is fascinating to watch as you can see her both physically (in the way that her makeup gets cleaner and there is less of it as the movie continues) and mentally shifting in the way that she handles conflict, pressure and love when it presents itself. Clarke also gets to show of her vocal abilities since her character's career goal is to be a singer, and she is absolutely delightful singing all of George Michael's hits. 
The best word to use for Goulding's performance as the adorably mysterious Tom is charming. He has this uncanny likability about him that has you rooting for him, even though his character is grossly underdeveloped and there is nothing to draw from. Every time he flashed that megawatt smile, I suddenly forgot about all the flaws in the film and just swooned for a moment. 
That's not to say the flaws weren't apparent, because trust me, they were. The plot seems to tackle far too many issues for any of them to be portrayed well and thoroughly. Screenwriters Bryony Kimmings and Emma Thompson seemed to want to fit a lot of issues into the plot in some effort to better connect with audiences, but instead it left the characters feeling grossly underdeveloped and poor. 
If you are looking for a movie to get you in the spirit this holiday season, this would not be my first pick. Save the $10 and watch one of your favorite Hallmark reruns or a classic like "Elf."