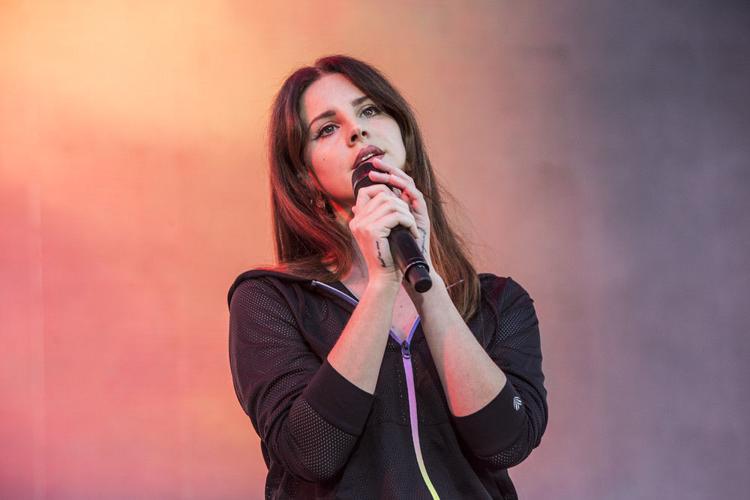 Alternative singer Lana Del Rey released her fifth – and best – studio album Aug. 30, titled "Norman F--- Rockwell!" (or "NFR").
Right away, listeners can draw comparisons between "NFR" and Dey Rey's debut album, "Born to Die." It opens with a short symphony of string instruments, directly mirroring the beginning of her first album, and the obvious callbacks don't stop there. Both match in their melancholic tones and gentle melodies, mixed in with the odd pseudo-electronic track that infuses the artist's unique sound with a hint of something from the pop music realm.
On "NFR," that outlying pop song is "Doin' Time," a cover of Sublime's 1996 summertime single. Surprisingly, Del Rey's version is a near carbon copy of the original, aside from a slightly slower beat and a smokier delivery of the vocals – otherwise, its tone is largely untouched by Del Rey's hallmark indie style. To a casual listener, this upbeat song may seem out of place in the middle of "NFR," but fans of Del Rey will recognize its inclusion as an ode to California, which is referenced throughout the singer's discography.
Thematically, "NFR" touches on two central concepts. The first is the idea of an American Dream that falls short of expectations. Invoking Norman Rockwell's name is no accident. Del Rey uses the painter – whose work is often regarded as the embodiment of an idyllic America – to criticize modern American society, interrupting his name with profanity to show sarcasm or resentment toward his unattainable, ideological legacy. Each track on "NFR" contains allusions to Del Rey's discontentment, but it's perhaps best illustrated during the outro of "The greatest," on which she muses, "L.A. is in flames, it's getting hot / Kanye West is blond and gone." With these two lines, Del Rey laments over the tensions that characterize contemporary American life – namely, climate change and political unrest, which gets the subtlest nod in her mourning of a pre-Trump Kanye. It's not an overtly political message, but it's one that speaks to the deterioration of Rockwell's America.
The second concept to permeate "NFR" is feminine identity. With this album, Del Rey enters the same anthemic territory that numerous female pop artists have inhabited this year. Think of Taylor Swift's "The Man," Miley Cyrus's "Mother's Daughter," or Halsey's "Nightmare" – songs about reclaiming womanhood in the face of double standards, infringement upon reproductive rights and sexual violence. The title track of "NFR" quietly and gracefully handles the topic of domestic violence, describing a significant other who colors Del Rey blue, which evokes the image of being made blue by bruises. Another standout on the album following a feminist theme is "hope is a dangerous thing for a woman like me to have – but I have it," a title that speaks for itself.
From start to finish, "NFR" is Del Rey at her career best. She proves that she can maintain the style that first enticed a cult following while elevating her lyrical work to something more poetic. While the album dropped to critical and fan acclaim, none of its songs can be found on the Billboard Hot 100 or charting on iTunes just over 10 days after its release. This lackluster response begs the question: should we be looking outside traditional radio pop for the strongest voices in music? In Del Rey's case, the answer has always been yes.